Description
FREE SUMMER WORKSHOPS FOR 16-24 YEAR OLDS AT STEPHEN LAWRENCE CENTRE, SE8 4HU
The academy is a personal development and life-skills programme for young people aged between 16-24. The academy was formed to help young people focus on what's important for them now and in the future, providing them with access to positive opportunities and role models. The aim is to enable them to make informed decisions, increase their skills and achieve personal targets to become confident active citizens within their communities.
A steering group was formed for the Academy which consists of 8 16-24 year olds who guide the decision making of the Academy.
The academy steering group meet regularly and have now developed a program for thier peers and been a part of fund raising events to help fund the project.
The "Inspire the yo
uth project" was
planned
around feedback from members of the steering group about additional skills or knowledge they felt
their
peers would like to acquire. A partnership was formed with Steph
en Lawrence Charitable Trust to deliver the c
ourses under the Smarter Communities Project at the Stephen Lawrence Centre.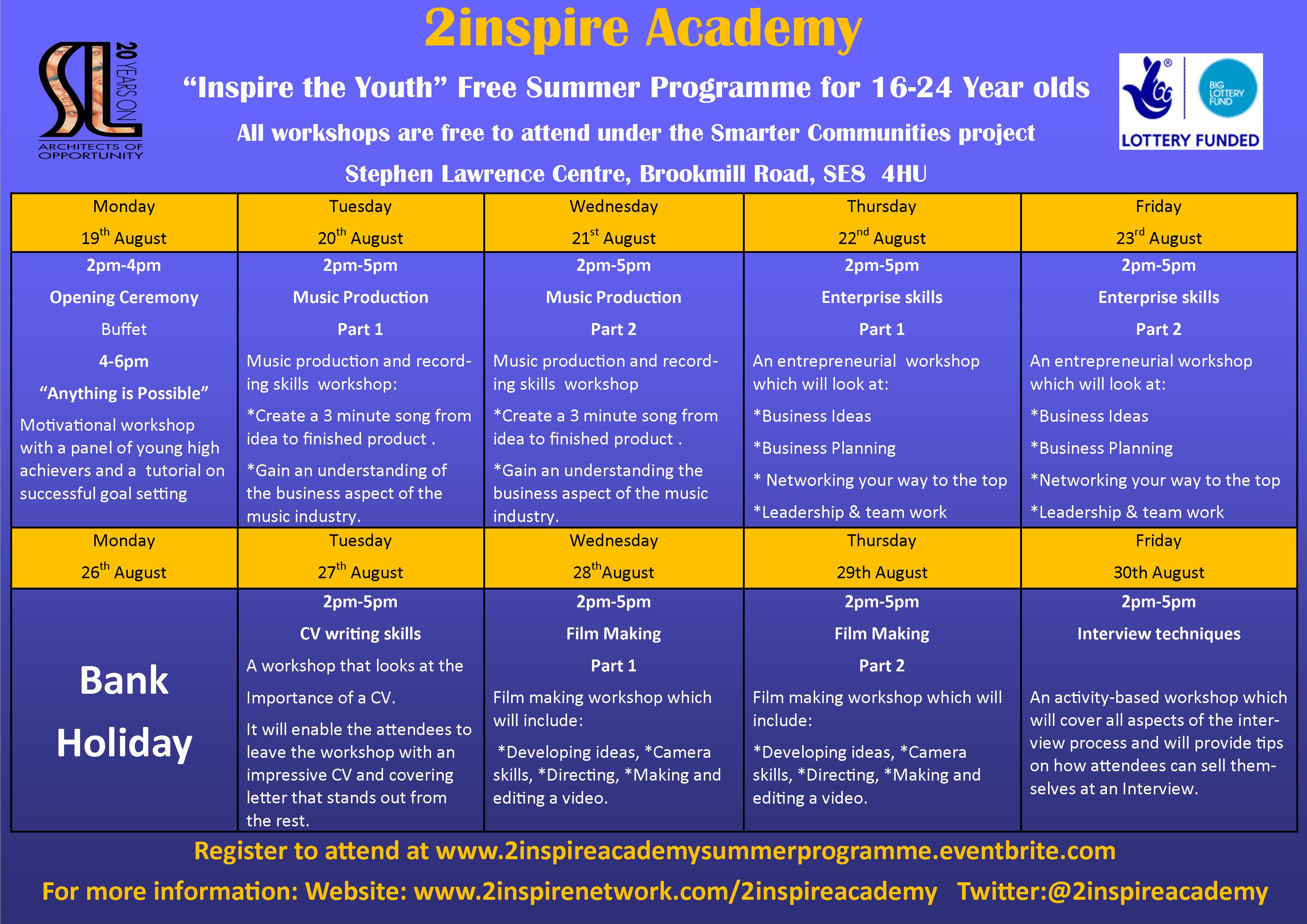 All workshops are free to attend for 16-24 year olds to attend.
Refreshments and snacks will be provided for all students during break time.