Event Information
Location
Adelphi Hotel
Ranelagh Street
Liverpool
L3 5UL
United Kingdom
Refund policy
Refunds up to 30 days before event
Eventbrite's fee is nonrefundable.
2nd Annual Positive Dyslexia conference, Liverpool , L3 5UL
About this event
Dyslexia and Neurodiversity – the future post Coronavirus
November 11th 2021
Fed up of online training? Once more we will be holding this exciting conference LIVE at the Adelphi Hotel , Liverpool with a wealth of speakers in the field of Dyslexia and neurodiversity. Suitable for specialists , assessors, SENCO's teachers , teaching assistants, SEN Governors and parents. Come and network see the exhibitions and listen to our renowned speakers.
We are delighted that the day will be opened by Gillian Ashley , who is now Interim CEO of the British Dyslexia Association and that the BDA are supporting the Conference.
Tickets are only £135 to include all refreshments and students (undergraduate or postgraduate with identification ) are welcomed at only £75. Half days are only £50
Confirmed speakers include Dr Marketa Caravolas, Dr Meesha Warmington and Professor Anna Barnett. There will be workshops in the afternoon on assessment and practical solutions to support Dyslexia in the classroom with Sally-Ann Morrison from Praxis Training , Judy Hornigold (Dyscalculia) and Philippa Vince from Toucan Education. Lunch and all refreshments are included. Come and network meet other professionals and enjoy the day - only 2 hours 15 minutes from London and a range of really good hotels nearby.
Further details of workshops and the conference programme to follow.
If you require an invoice please contact accounts@positivedyslexia.co.uk. Any questions please email the Conference Director Katrina Cochrane - katrina@positivedyslexia.co.uk. Our website http://www.positivedyslexia.co.uk gives further details about the addtional services we offer .
FAQ's are below
Provisional Timetable
9:30 – 10:00 Registration, Coffee and Welcome at 9.45 am
Gillian Ashley, Chief Development Officer , BDA
10:00 – 10.55 Keynote speaker 1 Dr Marketa Carovolas, EAL and Dyslexia
10:55 – 11:15 Tea/coffee/biscuits Exhibitors and Networking
11:15 – 12-00 Breakout Room 1 Practical solutions in the classroom for dyslexia – Phillipa Vince, Toucan Education
11:15 – 12-00 Breakout Room 2 (Remote) Assessment for Dyslexia –Sally Ann Morrison, Praxis
11.15-12.00 Breakout Room 3 Julia Clouter- Head of Education
Scanning pens
12.00-12.30 Commercial Masterclasses
(in all breakout rooms) 1. Crossbow Education
2. Scanning Pens
3. Claro read and 4. Lexplore Analytics
12.30 -1.30 Lunch Exhibitors and Networking
1.30-2.20 Keynote 2 Dr Meesha Warmington
Cognition, Language and Literacy and Dyslexia
2:20 – 3.00 Support for students with Dyscalculia Judy Hornigold
3.00-3.15 Tea/coffee/biscuits Exhibitors and Networking
3:15 – 4:00pm Keynote 4 Professor Anna Barnett- Handwriting assessment
4.00pm
Close of conference
NB programme may be subject to changeThis conference can be booked with our Dyscalculia Masterclass for only £195 - go to
https://www.eventbrite.co.uk/e/dyscalculia-masterclass-tickets-161397057945
to book. Please be aware that the BDA are opening this conference but it is not a BDA Conference.
STOP PRESS - To buy a recording of our Phonics and Reading Masterclass go to the ticket section and your recording will be sent to you.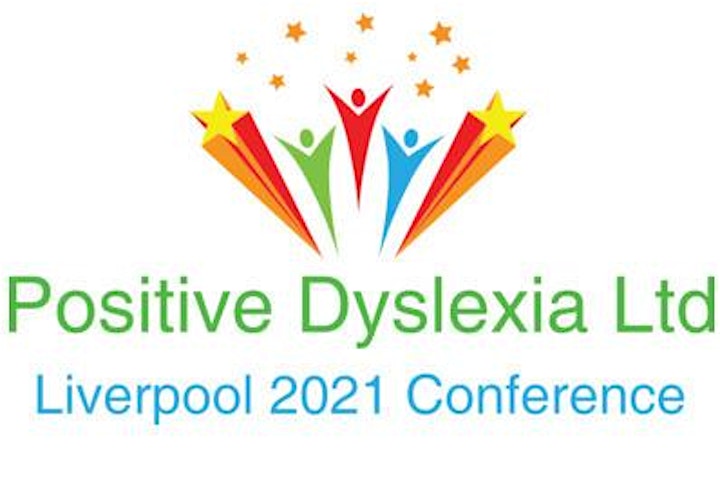 FAQs
When and where is the Dyslexia Conference 2021 taking place?
We will be LIVE at the Adelphi Hotel in LIverpool on November 11th from 10 to 4pm
How can I book tickets to the Conference?
You can book tickets online now. If you have any queries please email events@positivedyslexia.co.uk
What is the refund policy?
If notified by email (events@positivedyslexia.co.uk) the following refunds are available:
75% refund up to 120 days prior
50% refund up to 90 days prior
25% refund up to 60 days prior
No refund if within 60 days If the event has to be postponed due to Covid at short notice your ticket will be transferred
Is my registration/ticket transferrable?
Yes you can transfer your registration/ticket to another person but you need to let us know in good time if there are specific requirements needing to be changed eg access/dietary.
Can I update my registration information once I have booked?
If you need to change your email address or contact information, please contact us.
How much are tickets to the Conference?
You can find all the details on our ticket information page.The Early Bird rate is form February 1st to June 2nd 2021.
What is included in the ticket price?
Lunch and all refreshments are included as well as acess to the speakers and exhibitors.
I would like to attend both the Conference and your Dyscalculia Masterclass?
We have a special offer of £195 if you would like to attend both.
I still have questions?
If you have any further questions, please just email info@positivedyslexia.co.uk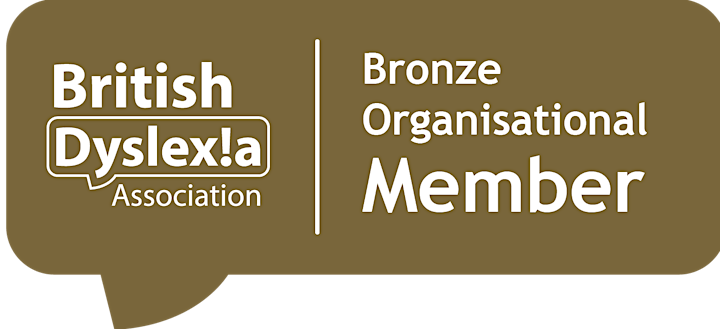 Date and time
Location
Adelphi Hotel
Ranelagh Street
Liverpool
L3 5UL
United Kingdom
Refund policy
Refunds up to 30 days before event
Eventbrite's fee is nonrefundable.