Description
The British Symposium on Diabetic Neuropathy (BSDN) is an annual symposium which focuses on clinical aspects of diabetic neuropathy. Its primary aim is to inform and educate on all aspects of diabetic neuropathy by inviting internationally renowned clinicians and scientists to give keynote lectures. This symposium is aimed at clinicians (diabetologists, neurologists and neurophysiologists, pain teams, general practitioners with a specialist interest, specialist nurses) and allied health professionals. The 1st The British Symposium on Diabetic Neuropathy 2016 was held in London on the 24th of November, was a resounding success with over 125 attendees from the field of diabetes, neurology and neuropathic pain.
The 2017 meeting will discuss key elements of diabetic neuropathy with a focus on painful diabetic neuropathy and will include keynote lectures and symposia. The meeting will provide clinicians and allied health care professionals with an opportunity to discuss novel ideas on causation, assessment and treatment. This year, the symposium will be held in the wonderful university city of

The venue for the symposium is
The Edge, Endcliffe Crescent, Sheffield S10 3ED
---
Programme: TBA
Confirmed Speakers include:
Prof P Anand Imperial College London, UK
Prof D Bennett Oxford University, UK
Prof Niels Ejskjær Aalborg University Hospital, Denmark
Dr Takis Panagiotis Sheffield Teaching Hospitals, UK
Dr Nick Plunkett and Dr Allen Pinto Sheffield Teaching Hospitals, UK
Dr Prashanth Vas King's College Hospital, UK
Dr Jordi Serra University of Barcelona, Spain & King's College Hospital, UK.
---
Organising team:
Dr Dinesh Selvarajah Dr Prash Vas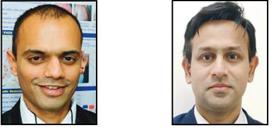 ---
We are grateful to our supporters from the industry without whom this event would not be possible. No input was recieved from industy over the editorial content of the symposium.
Platinum Sponsor
SANOFI Diabetes