2nd Cambridge Information and Intellectual Property Meeting
Description
Managing IP for commercialisation at the early stages of product and technology development: This year's meeting will consider the importance of timing, including patent filings and information disclosure; aspects of managing contracts to secure ownership of IP – from employee contracts to partner contracts; the importance of trade secrets and managing associated information; the use of patents for competitive intelligence; and patent protection in Europe looked at from the perspective of information seeking, and portfolio management. The meeting will also discuss the impact of Brexit on regulatory matters and on the new Unitary Patent expected in December, and take a look into the future with a look at new automated search and analysis methodologies.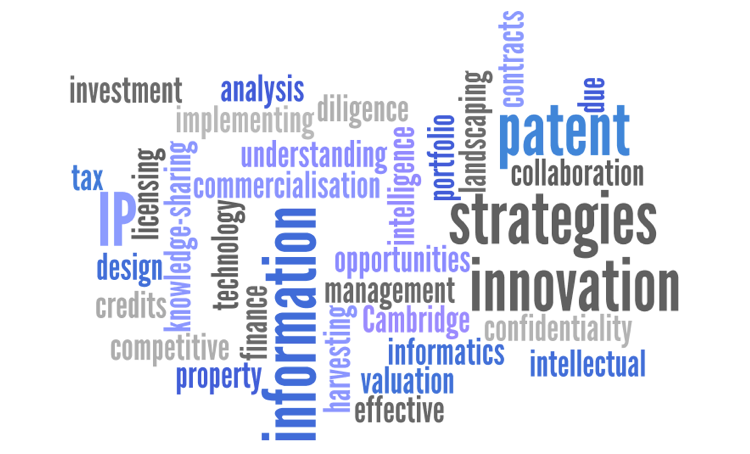 Programme

Lunch from 1pm / Exhibition

Introduction and Welcome
How artificial intelligence can transform contract analysis - Martin Blackburn, Luminance

Patents for competitive intelligence - Paula Juckes, UCB

Contracts and IP Matters - Maria Peyman, Birketts

R & D Tax Credits - Deepti Agarwal, Water Mill Accounting

Break / Exhibition

IP protection in Europe: a patent perspective - Marc Wilkinson, J A Kemp
Managing IP on a budget: three practical steps - Guy Newcombe, Archipelago Technology


Trade secrets: When it's best not to patent - Nicola Baker-Munton - Stratagem IPM

Cocktails & Canapes / Exhibition
(Order of talks TBC )

Exhibitors.
CAS
UK IPO
Questel
Patsnap
Minesoft
RWS inovia
CFL Software
Rising Sun Communications

To find more about CIIPM click here