2nd Copernicus Climate Change Service (C3S) Symposium for the Energy Sector
Description
Showcasing the two Copernicus Climate Service demonstrators for the energy sector, the Symposium will evidence how these tools can benefit research, energy planning decisions and policy. Test the demonstrators and network with others in the climate and energy sectors.
During the Symposium you will get the opportunity to:
• Connect with experts in the sectors of energy and climate
• Participate in the demonstrator 'hands-on' sessions and explore the climate and energy data it provides access to
• Discover through case studies how access to climate information can improve your organisation's ability to cope with extreme climate scenarios
• Build your own simple tailored data assessment

This is a must attend event in the European Energy Climate Service arena!
---
Register by 23 February 2018 for the Symposium. Registration fee is €100 (includes attendance to the Symposium sessions, refreshments and lunch)
For further information, please email: sonia.firion@lsce.ipsl.fr (C4E) or lesley.penny@uea.ac.uk (ECEM)


---
Registration deadline 23 February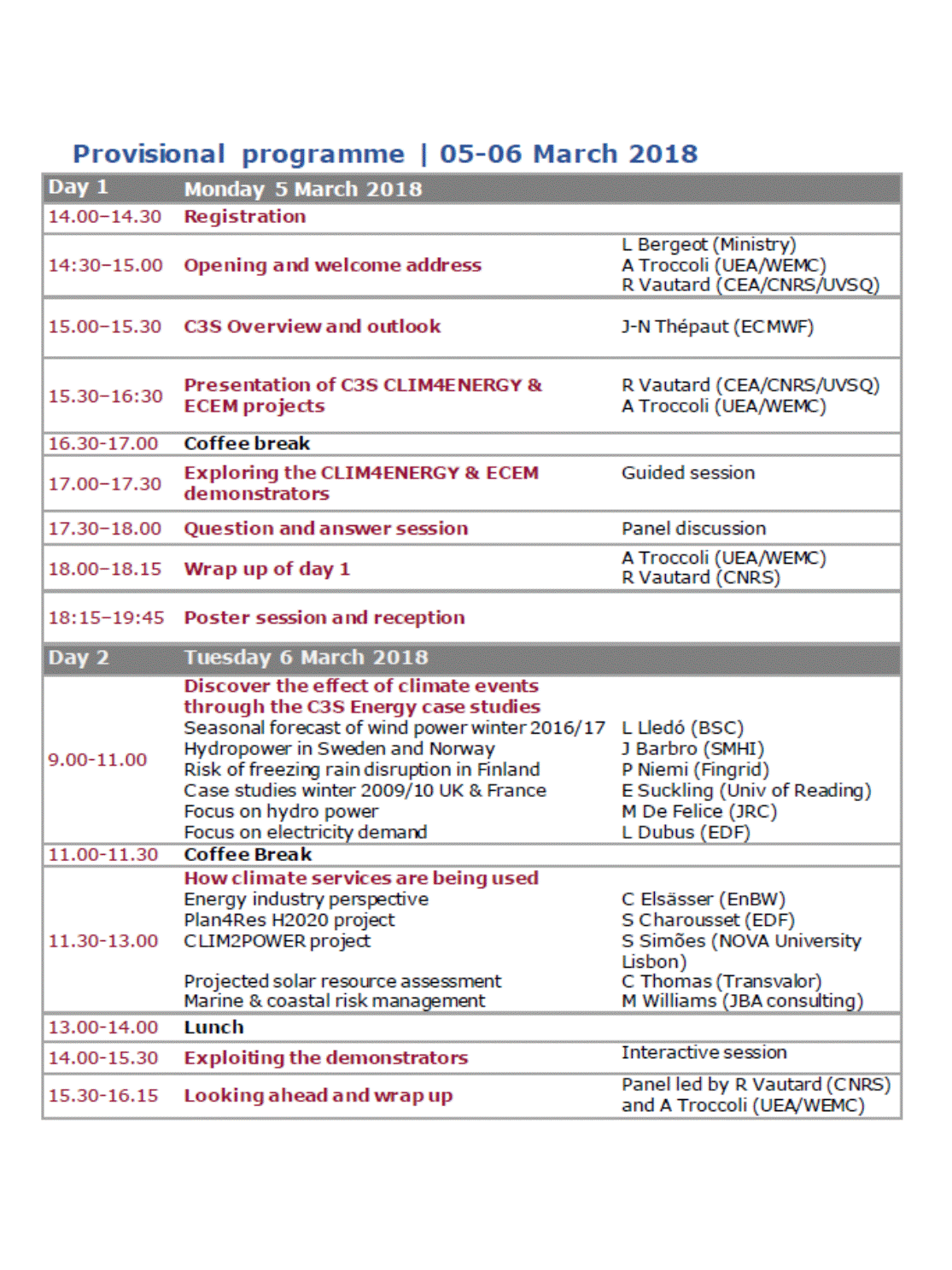 Organiser of 2nd Copernicus Climate Change Service (C3S) Symposium for the Energy Sector
The symposium is a joint event organised by the two proof-of-concept climate services European Climatic Energy Mixes (ECEM) and CLIM4ENERGY, which are part of the EU Copernicus Climate Change Service (C3S), implemented by the European Centre for Medium-Range Weather Forecasts (ECMWF) on behalf of the European Commission.