Description
Outline
This is a pre-registration page for the 2nd International Conference in Blockchain, Identity and Cryptography, and which will kick-off the Cyber Revolution. The conference is hosted by a partnership between the Blockpass ID Lab (at Edinburgh Napier University) and Blockpass IDN, and is in collaboration with IOTA. There will be three main streams:
Blockchain. This stream will focus on applications and use cases related to blockchain and DLT methods, and present results from current work.

Identity. This stream will focus on the provision and consumption of identity, and include areas of self-sovereign identity, anonymised credential passing, and so on.

Cryptography and IoT. This stream will focus on the last application of cryptography into building safe, secure and resilient infrastructure. Key topic areas include: Zero Knowledge Proof, Privacy-preserving methods, Digital Signatures, cryptocurrency, IOTA, and Light-weight cryptography.
The event is free of charge, but there is a £20 fee if you do not attend (without giving at least two days prior notice).

Programme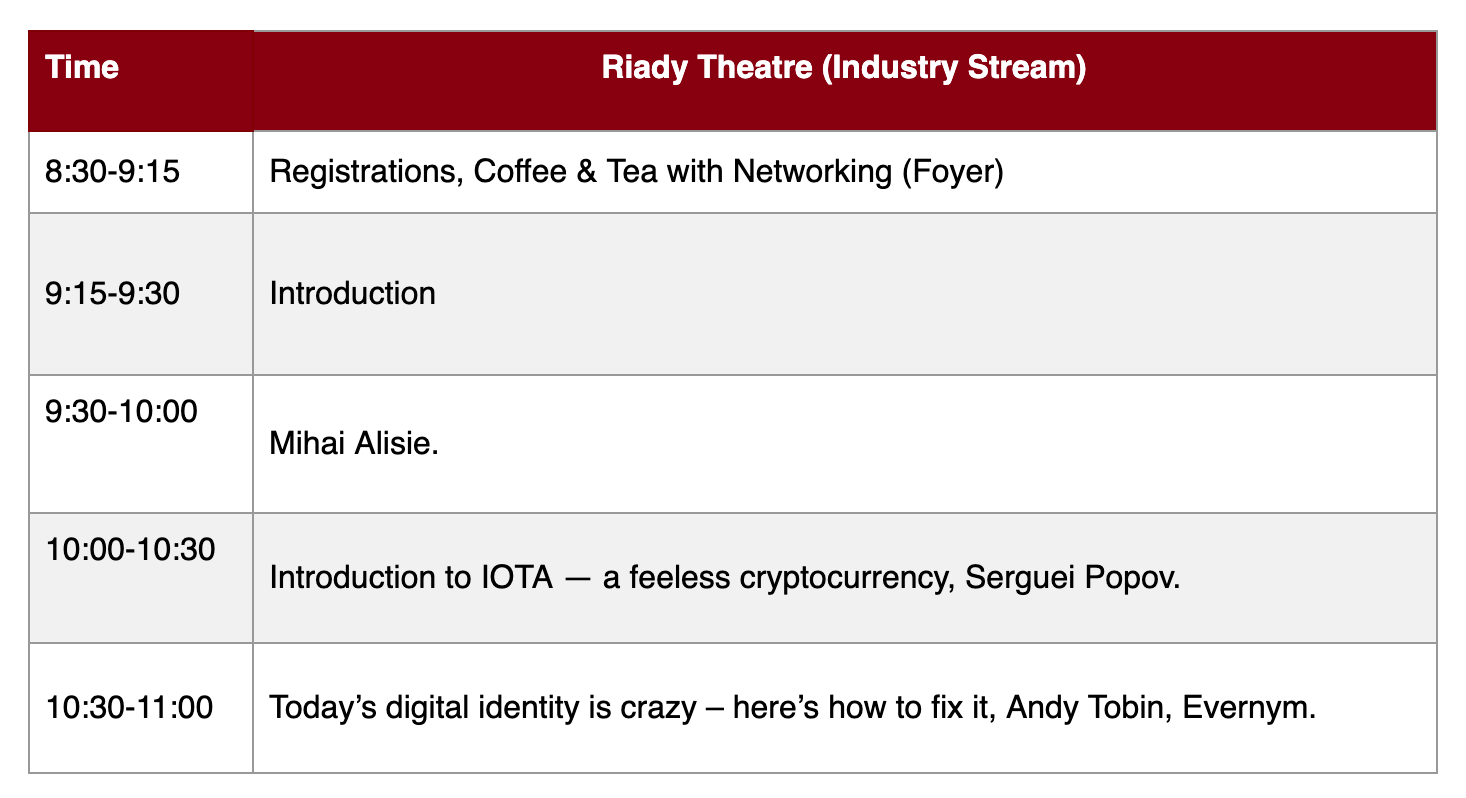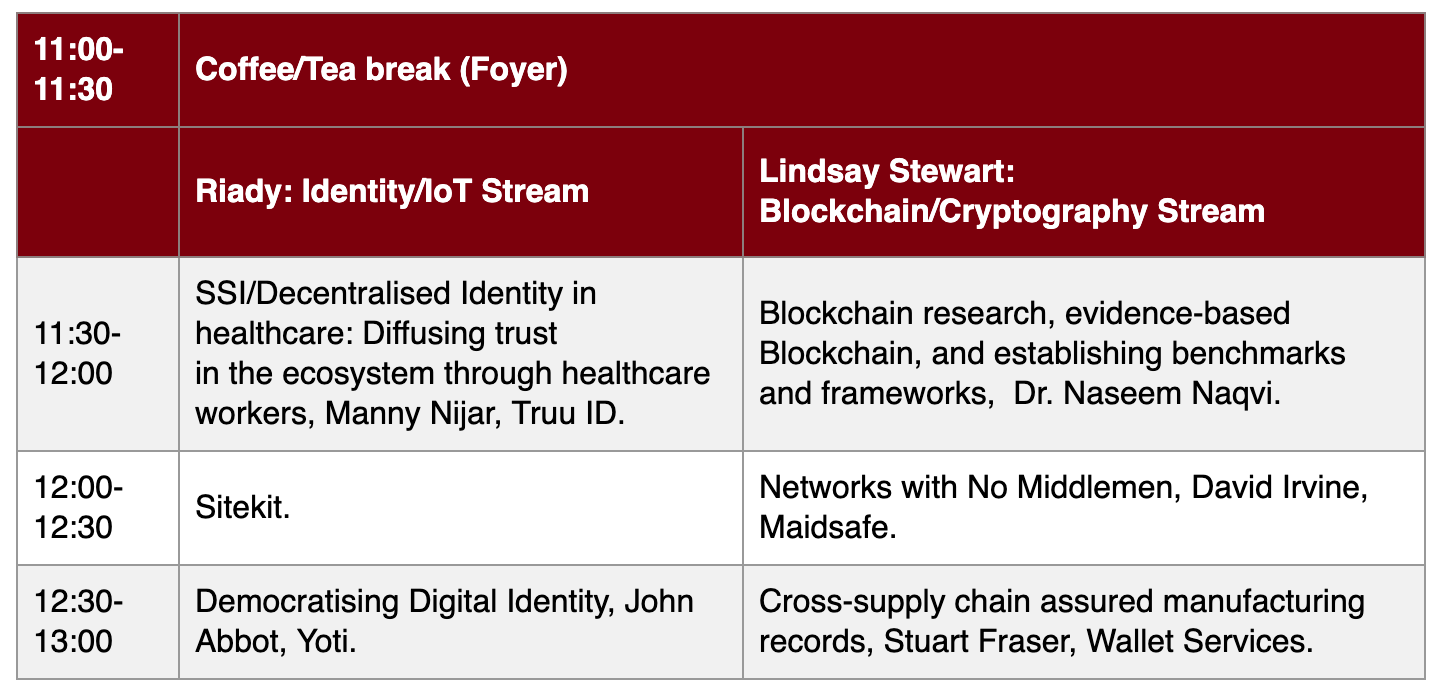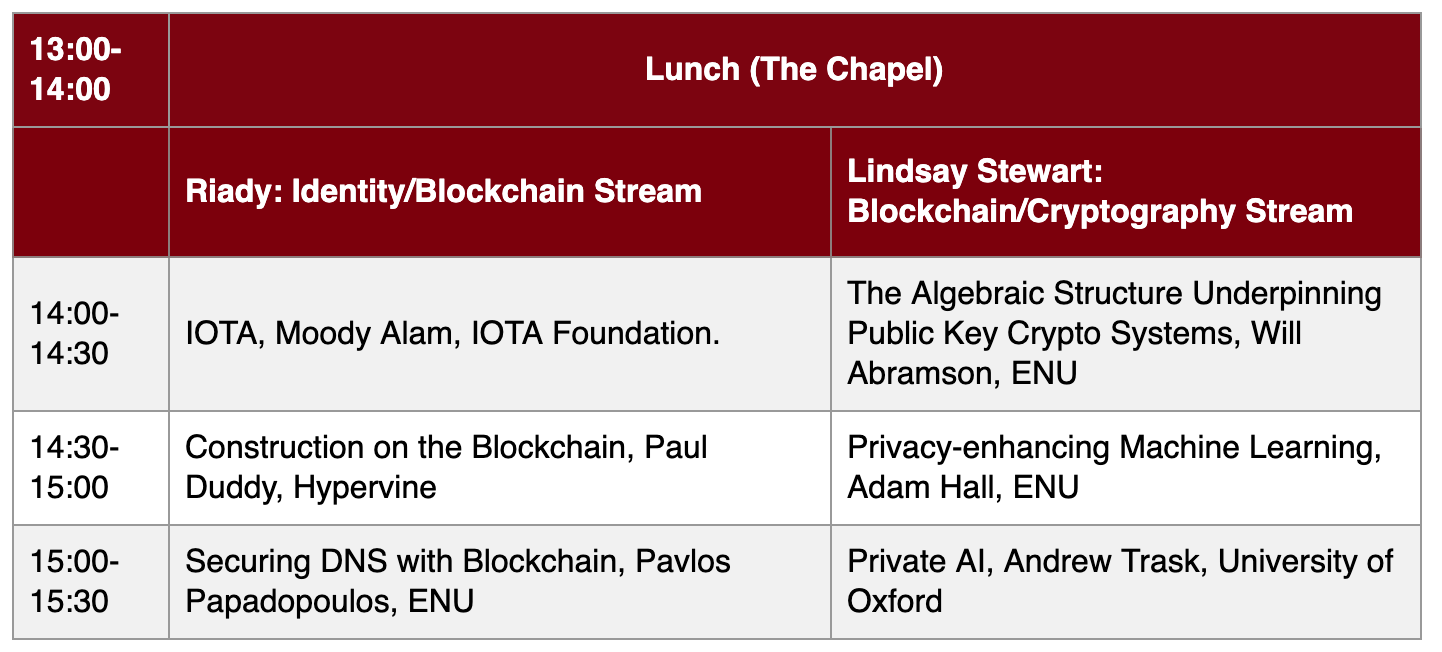 The best papers from the conference will be published within a journal.
Cyber Revolution
Overall the conference kicks-off of the Cyber Revolution, and which aims to chain conferences around the world. The first hand-over will be to the University of New Brunswick, Canada. If you want your organisation to be part of this, please contact us.