2nd King's John Price Paediatric Respiratory Conference

Tuesday, 15 March 2016 at 09:00

-

Wednesday, 16 March 2016 at 18:00 (GMT)
Event Details
Dear Colleagues,
The Paediatric Respiratory team at King's College Hospital London, would like to invite you to the 2nd "King's John Price Paediatric Respiratory Conference" which will be held at the King's College Hospital, Fetal Medicine Research Institute, 16-20 Windsor Walk (next to Denmark Hill station) on the 15th and 16th March, 2016. 
Feedback from the inaugural King's John Price Paediatric Respiratory Conference (2015) was overwhelmingly positive with 94% of respondents rating the overall educational value as good or excellent. A few testimonials:   -
"A great first conference & great to have a scientific respiratory conference in London. Would be great to have it annually - national and internation speakers vital."
"An annual event definitely required!"
"The variety in talks was excellent - to be continued next year"
"A thoroughly enjoyable and fascinating couple of days and will definitely want to attend next year!"
"Well done for such a good conference. Excellent speakers who provided engaging and interesting talks"
"Very interesting and useful meeting, inspirational speakers. I have learned several things I can use in my practice."
We have noted the feedback and this year we are planning to introduce small group preconference workshops. These interactive and hands on workshops will be held on 14th of March and will focus on • Sleep studies • Non-invasive Ventilation • Improving Asthma and Allergy Care • Management of Respiratory emergencies 
The theme for the first day of the conference will be "Recognising dogma and thinking outside the paradigm". We aim to discuss the latest evidence in the management of a diverse range of paediatric respiratory problems, particularly addressing difficult and controversial issues. The theme for the second day of the conference will be "Current practice and future perspectives". It will cover difficult paediatric respiratory issues and try to offer some practical solutions. 
We believe this day will be of primary interest to paediatricians, trainees, general practitioners, specialist nurses, physiotherapists, pharmacists, community nurses, practice mangers and anyone interested in respiratory problems in children. The conference will provide an ideal opportunity for all health care professionals with an interest in children with respiratory conditions to interact and network.
We look forward to welcoming you to King's in March 2016
Very warm regards,
 Dr Atul Gupta, Consultant in Paediatric Respiratory Medicine
http://www.paediatricrespiratory.com
Preconference Workshops / Masterclass, 14th March 2016,

Weston Education Centre, King's College Hospital, Cutcombe Road, London SE5 9RJ 

11:30 am - 12:20pm

Registration, Lunch

12:30pm - 2:30pm

Workshop 1 (pre-booked)

2:30pm - 2:50pm

Tea, Coffee

3:00pm - 5:00pm

Workshop 2 (pre-booked)

Choice of workshops

Improving Asthma and  Allergy Care




Facilitator:

Ms Sarah Latham,

Dr Meredith Robertson,          

Dr Atul Gupta

 

Station 1 (30 min)  

 

Monitoring

Symptoms

Investigations - Skin Prick test / Spirometry  / FeNO /

bronchial responsiveness and inflammatory markers

Station 2 (30 min)
o   Management
o   Asthma exacerbations
o   Inhaler technique

Station 3  (30 min)

Management of Allergic Rhinitis

Avoiding Respiratory allergen exposure

Who needs allergy testing?

Station 4 (30 min)




Management of Respiratory problems / emergencies in HDU setting / ambulatory care

 

Facilitator:
Dr Simon Broughton,
Dr

Omowunmi Akindolie

,   Ms Emily Downing

 

This session focuses on the management of acute respiratory deterioration in a DGH setting and focuses on escalation of interventions up to and including in a HDU setting. The session will also include practical tips on starting and weaning Optiflow and acute NIV in HDU setting

Topics:

1)      Bronchiolitis and infant viral respiratory infections

2)     Asthma

3)     Pneumonia and Empyema

4)     Sickle Chest

5)     Obstructive Sleep Apnoea

6)     Neuromuscular conditions

7)     Acute NIV (when to start and when to end) and the practicalities.

The session will be aided by facilitated conversations around the management, focussing on real scenarios from the attendees and practical solutions.

Sleep studies

Facilitator:

Dr Cara Bossley,
Dr Michael Farquhar

 

 

Station

1(40 min)

Physiology  / function of sleep

 

Who needs sleep studies (and which one)? 

Central or Obstructive apnoea

Station 2 (40 min)

Interpretation of home oximetry: does it play a role in screening for OSA 

Long term consequences of sleep disordered breathing

Station 3 (20 min)

Station 4 (20 min)

Non-invasive Ventilation

 

Facilitator:
Dr Wanda Kozlowska
Ms Emily Downing

 

Indications

Acute and chronic

Practical guide to interfaces / mask fitting

Machines / equipment: Understanding how different machines work  

Monitoring

Discharge Pathways – goals & hurdles

Case base discussions
2nd King's John Price Paediatric Respiratory Conference

15th March 2016

Recognising dogma and thinking outside the paradigm

Venue

Fetal Medicine Research Institute, King's College Hospital,                                     16-20 Windsor Walk (next to Denmark hill station) London, SE5 8BB

8:30    

Registration, Poster viewing, Tea and Coffee

9:20

Overview and Introduction to the Day

Dr Atul Gupta, King's College Hospital

9:25

Welcome Speech

Lord Bob Kerslake, Chairman, King's College Hospital

Session 1

Moderator

 

9:30

Aspiration Lung Disease - Controversies, Conundrums and Realities

Dr Colin Wallis, Great Ormond Street Hospital

10:00

Using Digital technology to improve respiratory patient care?

Prof Jane Davies, Imperial College London

10:30

Targeting airway nerves to treat cough

Dr Surinder Birring, King's College London

10:55

Tea and Coffee / Poster viewing / Exhibition viewing

Session 2

Moderator

 

11:30

Chronic lung disease - myths, controversies, and dogma 

Professor Anne Greenough, King's College London

12:00

Asthma - myths, mistakes, controversies, and dogma

Dr James Paton, University of Glasgow

12:35

Lunch / Poster viewing / Exhibition viewing

Session 3

Moderator

Prof John Price

13:45

Key note lecture : Exercise, Asthma and the athlete

Prof Kai-Håkon Carlsen, University of Oslo

14:30

The adverse effects of air pollution on children

Prof Jonathan Grigg, Barts and The London School of Medicine

15:00

Tea and Coffee / Poster viewing / Exhibition viewing

Session 4

Moderator

 

15:30

Non-CF Bronchiectasis: controversies and practicalities

Dr Gary Ruiz, King's College Hospital

16:00

Year in review: The year's best respiratory research

Professor Alan Smyth, University of Nottingham.

16:50

Ella Roberta Family Foundation Awards (£1250) for the Best Poster Prize Presentation

17:00

Networking / Exhibition viewing / Drinks Reception

18:00

End
2nd King's John Price Paediatric Respiratory Conference

16th March 2016

Current practice and future perspectives

Venue

Fetal Medicine Research Institute, King's College Hospital,                                     16-20 Windsor Walk (next to Denmark hill station) London, SE5 8BB

8:45    

Registration, Tea and Coffee

9:25

Overview and Introduction to the Day

 

Session 5

Moderator

 

9:30

Interpretation of Oximetry




9:50

Practical approach to the management of chest pain

Dr Cara Bossley

10:10

Breathlessness in children and young adults: respiratory, cardiac or something else

Dr Robert Ross Russell, Addenbrooke's Hospital

10:30

Tea and Coffee / Exhibition viewing

Session 2

Moderator

 

11:00

Environmental Control in the Management of Asthma: Controversies, Conundrums and Pearls of Wisdom

Prof Adnan Custovic, Imperial College

11:30

Tachypnoea in a well baby: what to do next?

Dr Ian Balfour-Lynn,

Royal Brompton Hospital

12:00

Practical management of dysfunctional Breathing

Dr Nicki Barker, Sheffield Children Hospital

 

 

 

12:30

Lunch / Exhibition viewing

Session 3

Moderator

 

 

13:30

Key note lecture: Preschool wheeze: new insights

Prof Paul Brand, University of Groningen, Netherlands

14:25

Viral induced asthma exacerbations in children -  future perspective

 Prof Sebastian L Johnston, Imperial College London

14:55

Practical approach to the management of chronic cough

Dr Atul Gupta, 

15:15

Tea and Coffee / Exhibition viewing

Session 4

Moderator

 

 

 

15:40

Immunology and Lung: A practical primer

Prof Graham Davies

16:10

Practical approach to respiratory problems in children with neurological impairment

Dr Meredith Robertson

16:30

The Science and Practice of Aerosol Therapy

Prof Chris O'Callaghan

17:00

Networking / Exhibition viewing / Drinks Reception

18:00

End
Confirmed Speakers 
Prof. Kai-Håkon Carlsen, University of Oslo

Prof. Paul Brand, University of Groningen, Netherlands

Prof Christopher O'Callaghan, UCL Institute of Child Health

Prof. Alan Smyth, University of Nottingham

Prof. Jane Davies, Imperial College London

Prof. Anne Greenough, King's College London

Prof. Jonathan Grigg, Queen Mary University, London

Prof. Graham Davies, UCL Institute of Child Health
Prof. James Paton, University of Glasgow 
Prof Adnan Custovic, University of Manchester 

Dr. Ian Balfour-Lyn, Royal Brompton Hospital
 

Dr. Colin Wallis, Great Ormond Street Hospital
 

Dr Robert Ross Russell, Addenbrooke Hospital

Ms Sarah Latham
, King's College Hospital 
Ms Emily Downing, King's College Hospital
Dr Meredith Robertson, King's College Hospital

Dr. Surinder Birring, King's College, London
Dr. Atul Gupta, King's College Hospital

Dr. Gary Ruiz, King's College Hospital

Dr. Nicki Barker, Sheffield Children Hospital

Dr. Cara Bossley, King's College Hospital

Dr. Wanda Kozlowska, King's College Hospital

Dr. Michael Farquhar, Evelina Children Hospital
Dr Simon Broughton, King's College London
Dr Omowunmi Akindolie, King's College Hospital 

Prof. John Price, King's College Lon
When & Where

King's College Hospital,
Fetal Medicine Research Institute,
16-20 Windsor Walk, (next to Denmark Hill station)
SE5 8BB London
United Kingdom


Tuesday, 15 March 2016 at 09:00

-

Wednesday, 16 March 2016 at 18:00 (GMT)
Add to my calendar
Organiser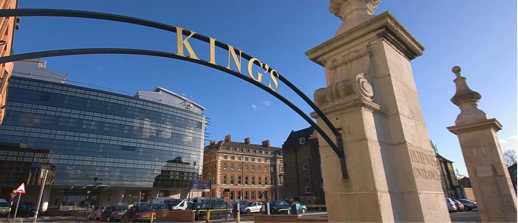 www.paediatricrespiratory.com
For further information please contact
Dr Atul Gupta,
Consultant in Paediatric Respiratory Medicine
Conference Director 
Email: paediatricrespiratory@gmail.com