Description
Are millennials the key to unlock a more circular economy?
Find out how a generation often characterized as lazy, narcissistic and uninterested can be the solution to a more sustainable world.
This event will bring together people from all backgrounds with a strong interest in sustainability (entrepreneurs,students,authors..) to share inspiring stories and practical solutions for a more circular and sustainable world.
Organisers - Raphael Amiens & Latisha Bailey - 2worlds- www.2worlds.co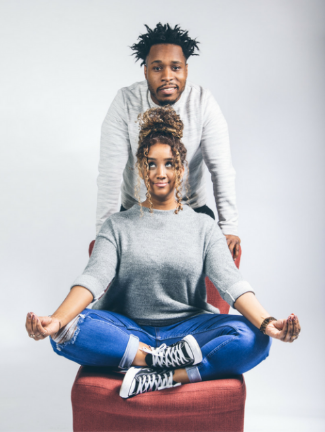 In Raphael & Latisha's talk they will share about the importance and the urgency we have to learn about circularity not only as millennials but as people for the good of our planet.
Come and hear how cool it can be to turn end of life goods into perfect useful products, discover how the 'end' is also the 'beginning' of another process in Eco business, creating ideas that live on infinitely.
As the founders of 2worlds, Raphael & Latisha's sole mission is to create a new generation of entrepreneurs. The ECOPRENEURS.
After combining their passions for Entrepreneurship and Environment, This couple found the perfect middle ground, which challenges the status quo.
They have appeared as regular speakers across different UK Universities to promote this conscious way of doing business.
Speakers 1- Abbie Morris & James Omisakin- Compare Ethics- www.Compareethics.com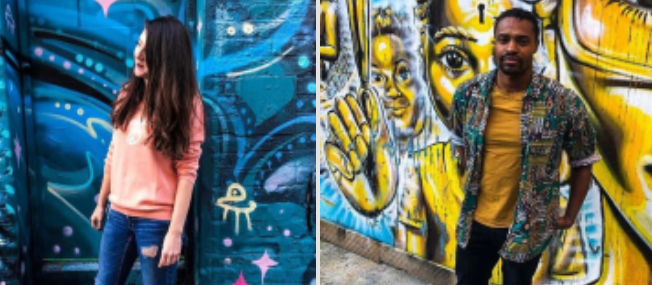 As young people living in London, Abbie & James were never limited to finding sassy brands. But when they went looking for brands that were ethical and shared our respect for people, planet and animals; they were shocked that it is hard to find ethical brands in one place. The two business partners trawled all over the internet, and the good news is, that they did find ethical brands who care. However, they had to look in multiple places and it took hours to understand which brands were ethical and which ethical issues they stood for.
Frustrated with time consuming and the difficult chore in sourcing ethical brands, they decided to create a central place – Comparing Ethical standards –where shoppers – who care about fair wages, treatment of animals and the environmental – can compare and choose brands they trust and love. At the same time, ethical brands can come to one place to engage with the shoppers who share their values.
James & Abbie will share with you how technology can help us shift to a more circular economy besides being founders and speakers James & Abbie love to travel.
Speaker 2- Roberta Lee- Ethicalbranddirectory/Robertastylee- www.ethicalbranddirectory.com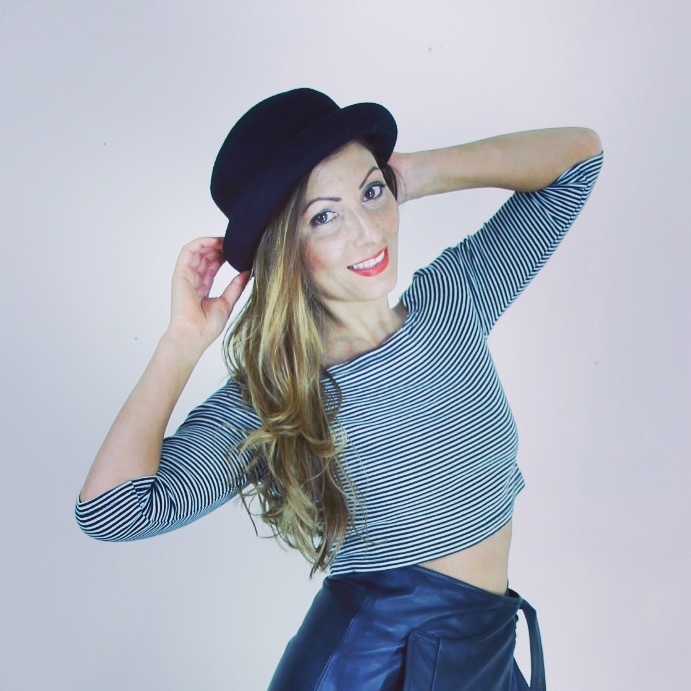 Roberta Lee is the founder of Roberta Style Lee a coaching and styling business designed to help women to look good and feel good, from the inside out, but in a socially and environmentally conscious way. She's also a podcast host and the founder of the Ethical Brand Directory (EBD), a place for conscious consumers to find brands that care.
In #circularvibes she will talk you through the attitudes of millennials towards clothes and the approach we should have to create a more circular industry.
Speaker 3 - Serena Moglia- serenamoglia.wixsite.com/maille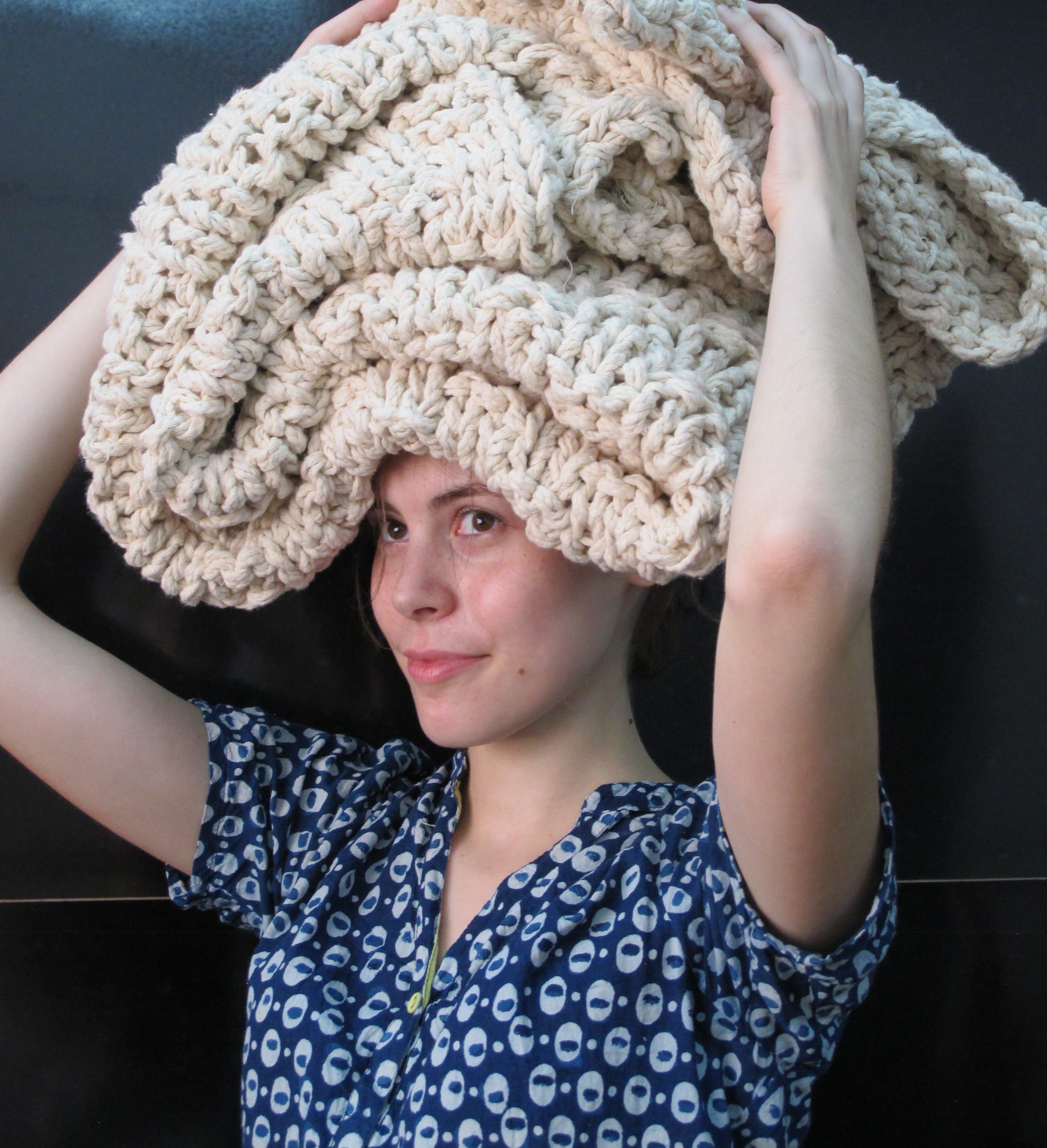 Serena is a French Textile and Knitwear Designer. She graduated in 2014 with a DSAA (Master) in Fashion and Textile Design from La Martinière-Diderot in Lyon. Since then she has worked in the high-end and crafts fashion fields in India and in London.
Engaged in sustainable fashion, her work mainly focuses on giving a new life to household and industrial waste. Serena believes that by sharing each other's knowledge and experience we can only improve, so she started leading eco-workshops in fashion schools. 'We can all participate in making the fashion industry better.'
Interested in SPONSORING the event? Please email: info@2worlds.co
We are looking forward hearing from you.
Raph & Tish x

For more details contact us at info@2worlds.co
▀ ▀ ▀ ▀ ▀ ▀ ▀ ▀ ▀ ▀ ▀ ▀ ▀ ▀ ▀ ▀ ▀ ▀ ▀ ▀ ▀ ▀ ▀ ▀ ▀ ▀ ▀ ▀ ▀ ▀ ▀
Date & Time: Friday 1st June 6.30pm - 9:00pm
The venue is at: London Metropolitan University, 166 220 Halloway Road, N78DB, the nearest tube- underground is Halloway Road station accessible via the Picadilly Line in Zone 2.
Note on the event: This event is completely free but donation are welcomed
Please be aware that there will be a camera crew covering the event. If you have any questions, feel free to get in touch with us at :info@2worlds.co
▀ ▀ ▀ ▀ ▀ ▀ ▀ ▀ ▀ ▀ ▀ ▀ ▀ ▀ ▀ ▀ ▀ ▀ ▀ ▀ ▀ ▀ ▀ ▀
About 2worlds:
2worlds is training and development startup in ecopreneurship which has for mission to inspire and bring tangible solution to create a better world with amazing people.