About this Event
Have you ever wondered how brands go viral? How do they get featured on influential websites? How can your brand get on TV or in a national newspaper? Join us August 11, come see for yourself.
The 3 techniques you will learn work brilliantly for ambitious brands with distinctive products or services.
Your Host:
CK Goldiing is a 2 x award-winning content creator & publicity specialist. Founder of PR consultancy Icons & Machines, he is regularly hired by emerging brands who want mainstream TV, web, print & radio coverage.
CK is coming to the beautiful SPACES Victoria - revealing 3 PR techniques you can use to cleverly lift your brand's profile, fast.
Training overview:
You will see (in beautiful detail) how CK's 3 techniques - Proactive PR, Creative PR & Dynamic PR - make challenger brands attractive to influential news and entertainment platforms. You will also see how, in just 2 weeks, he designed a viral campaign that won his client a lucrative retail contract and valuable news coverage. Plus, see how a small husband-wife business appeared in a Financial Times documentary just 4 weeks after hiring CK.
With interactive exercises throughout, you will see how your brand can attract desirable media coverage using creative strategies. None of the techniques you will learn are intimidating or difficult to apply. As long as your brand has distinctive qualities within your market, you can implement these methods easily and see results quickly.
An award-winning content creator, CK is delighted to also show you how to boost your brand's appeal using video. Look at this viral news story - an idea designed by CK to attract new customers to his client, The Potato Project. With TV coverage supporting the online feature, join us August 11 to see how it was all done.
This training will show you:
• How to grab a journalist or editor's attention using The Open Loop - a powerful writing technique best-selling authors use every day. Using real samples that generated high-profile coverage and sales for CK's clients, you will learn how to write irresistible open loops
• Which elements of your brand make compelling news stories and which should never be spoken about. By applying The Story Hierarchy technique, you will learn the exact sequence these elements should be presented
• [NEW] How to professionally pitch your brand to the media using The V.O.R Triangle - a subtle writing trick that makes your pitch unforgettable
Watch this snippet from recent training: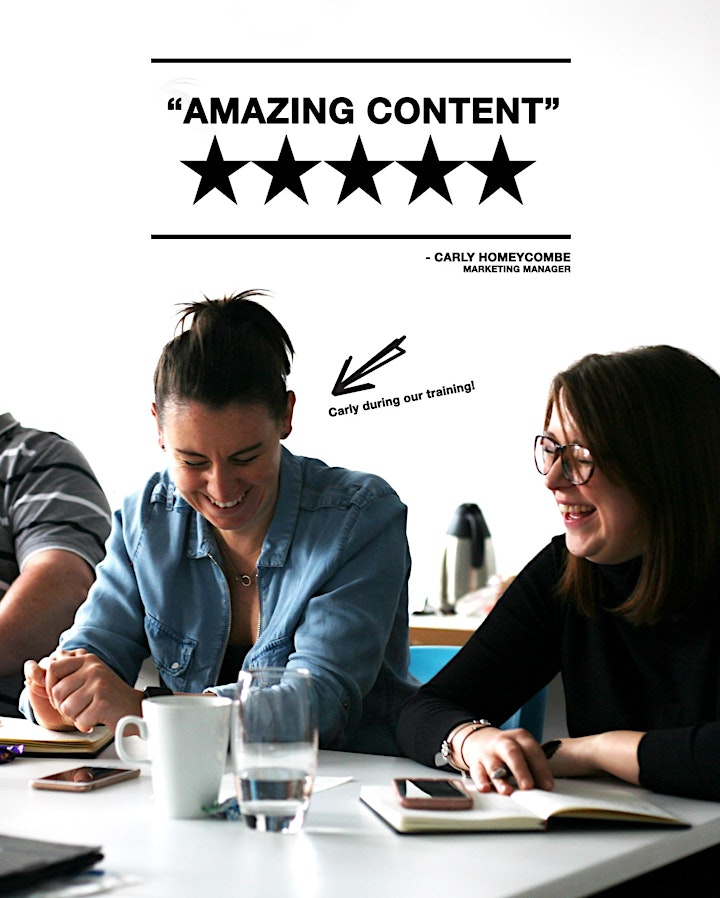 So, come along to find out:
• Why Twitter is more powerful than Linkedin for building your media contacts
• How to write magnetic press releases that generate a buzz around your brand
• How to get more replies to your media pitches
• What to do if you think a journalist or editor is ignoring you
• What 'credibility assets' are, and why they attract media attention
COVID-19 EVENT CARE:
To remain sensitive to social distancing, this training is taking place in a very large events space. Each attendee will be seated comfortably, at a 2-metre distance. Limited spaces are available. They sell out. Book your ticket today.
CONTACT:
Any questions about this event? Please email Abi Lowell on abi@iconsmachines.com. Alternatively, watch this interview with CK and enjoy more clips from our previous training here
FINALLY
Look at these stunning endorsements below - all posted on Linkedin, Facebook & Twitter by previous attendees of this training. Get your ticket, and see you soon.