3 DAY - COMPLETE MARKETING MAGNETISM SYSTEM® WORKSHOP

Friday, 15 August 2014 at 09:30

-

Sunday, 17 August 2014 at 17:00 (BST)
Event Details

INCREASE SALES 50%- 250%,  IN ANY ECONOMY, USING MY PROVEN  10-STEP FORMULA TO LINK AND CONVERT YOUR MARKETING INTO SALES
Attend This 3-Day Intensive Event To Build A Highly Effiecient, Profitable, and Measurable Marketing Programme That Is Free of Toxic Clients And Full Of  High Quality, High-Paying "Fans" Who Do The Selling For You And Pay You What You're Worth
EVENT: 3 DAY- COMPLETE MARKETING MAGNETISM SYSTEM® WORKSHOP
LOCATION: Grange City Hotel 
DATE: 15-17th August, 2014
TIME: 9:30 AM – 5:00 PM
This 3-day intensive training course, takes you through each of the 10 steps in my Complete Marketing Magnetism System® and shows you exactly how to impliment each step correctly so that you can start making more money from your marketing IMMEDIATELY. 
Walk in confused and walk out with complete clarity and control over your business. You'll never wonder where to start or worry what area of marketing you should invest your money in again. 
My 10-Step Complete Marketing Magnetism System® tells you exactly what you need to do and the order you need to do it in to make money from your marketing. It was designed specifically to protect you from unethical marketing cowboys which I call The Flash, Fluff, and Fakers™. 
Thousands of businesses have thrived thanks to The Complete Marketing Magnetism System®. In fact...
THE COMPLETE MARKETING MAGNETISM SYSTEM HAS
A 100% SUCCESS RATE! 
Every business who has implemented these 10 steps correctly has drastically increased their clients, time and money.
WHO IS THIS FOR?  
The 3-Day Complete Marketing Magnetism System™ Event is perfect if: 
1. You are doing all of the marketing yourself or with a small team
2. You are too busy to read books and waste time trying to train yourself 
3. You need to get your marketing done quickly so you can move on to other areas of your business
4. You can't afford to make marketing mistakes that can destoy your business anymore
5. You want a profitable, efficeint, sustainable programme that is automated and does the selling for you
If any of these are you, then The Complete Marketing Magnetism System® is perfect for you! 
Join us and I'll show you how to attract: 
* MORE MONEY
* HIGH-PAYING CLIENTS
* TIME TO DO WHAT YOU LOVE
Announcing:
"THE COMPLETE MARKETING MAGNETISM SYSTEM® 3 DAY EVENT":
with Kimberly Davis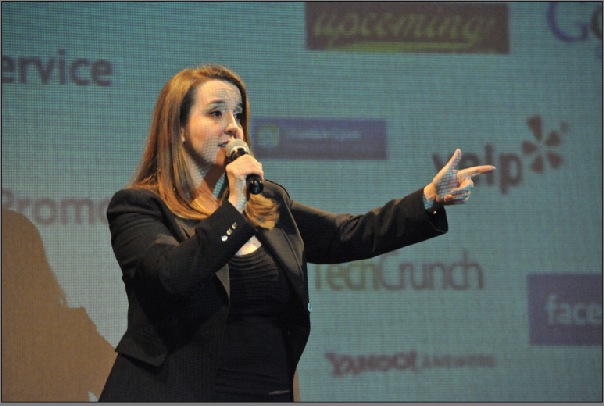 Attend this workshop and discover:
My Unique 10-Step COMPLETE MARKETING MAGNETISM SYSTEM® That Will Show You Exactly What You Need to Do and The Order You Need to Do It In 

Measurement Tools To Ensure You Never Waste Another Penny On The Wrong Marketing Again

Systems That Automate Your Processes and Give You More Time To Do What You Love

The Confidence to Dump "TOXIC" Clients and Get Paid What You Deserve (No More Discounting)

How to "PULL" High-Paying Clients Towards You So That You Don't Have to Sell

A Safe Environment to Learn, Grow, and Test Your Ideas So That You Walk Away With A Polished Plan

Networking Opportunities With Like-Minded People Who Will "Pay It Forward" For You

 
Every single person who has implemented the strategies in this programme has seen an IMMEDIATE return on investment! 
Alice is a fashion designer who called me and said: 
"I am loving my new system. Sales are easy and rolling in. I can barely keep up. I wish I had done this 10 years ago. I would have saved over £10,000!"
Mindi is an osteopath in London. After implimenting Step 3, she wrote me to say: 
"I replied to a tweet yesterday. I thought about what you said. The reply was great, 'I think I should book an appointment'. What a difference! Thank you!" 
Sheila is a top designer who has worked at top marketing agencies like Saatchi and Saatchi. She wrote me to say: 
"I've only got to Step 2, but I'm starting to see results and have brought in new business already!!" 
I have spent 20+ years and well over £10,000 learning from the best entrepreneurs, investors, etc. in the world. However, I understand that this event needs to be affordable for you, and so you can enroll for £1497
STOP!
SPECIAL OFFER: First 7 People Register For
Just £997!!!
If your buy now, you will not only receive your ticket for £997, you'll also receive a bonus 1-Hour One-To-One Session with me! (value £500).  I will assess your marketing and help you identify ways you can start making more money today. This session will be recorded so you don't miss a thing and can listen to it over and over! 
This session will help you unblock obstacles and take significan stides forward. You'll learn how you can start putting THOUSANDS of pounds back in your pocket immediately.
Imagine what you will do with that money!
BONUS: One Hour One-To-One Skype Session
Value: £500 FREE
"YES, I WANT TO ATTEND YOUR 3-DAY INTENSIVE COMPLETE MARKETING MAGNETISM SYSTEM™ EVENT"
To book your seat and get your bonus, enter promo code SUCCESS2
Plus you benefit from my 100% satisfaction guarantee.
If, you don't think I delivered on my promise to give you proven strategies to create a profitable marketing programme by the end of day 1, just come and let me know and I will give you a refund.
There is nothing to lose and everything to gain!
So act now, as this offer is only available for the first 7 people who book! 
Enter promo code "SUCCESS2" NOW to invest in this life-changing offer that is guarunteed to give you the tools you need to succeed.
I look forward to seeing you there.
Best regards,

Kimberly Davis
Director, Sarsaparilla Marketing
P.S. – Tickets are only £997 and there are only 7 available for this special offer! So BOOK NOW to stop wasting and start making money from your marketing today.
P.P.S – Don't forget all the extra money you'll put back in your pocket with your BONUS One To One Session.
P.P.S. – This is a NO RISK event. Most people make their money back by lunch, it's THAT good. But if you don't feel that I've fulfilled my promise to you, just let me know and I'll refund your money! You can't lose!
ENTER PROMO CODE "SUCCESS2" AND BOOK NOW! 
In partnership with:
When & Where

Grange City Hotel
8-14 Cooper's Row
EC3N2BQ London
United Kingdom


Friday, 15 August 2014 at 09:30

-

Sunday, 17 August 2014 at 17:00 (BST)
Add to my calendar
Organiser
80% of Marketing is Wasted! 
Sarsaparilla is the first and only marketing agency with a proven Complete Marketing Magnetism System™ - A unique 10-step formula that is proven to easily attract and convert more clients, time, and money to your business in any economy. 
We look at all areas of marketing such as branding, websites, social media, PR, etc. and ensure that every penny you spend is an investment, with measurable & sustainable results, not an expense.
Marketing expert, Kimberly Davis created Sarsaparilla to protect you from unethical marketing cowboys, known as The Flash, Fluff, and Fakers™.
Whether you need help doing it yourself or want us to do it for you, we provide you with the right map, tools, and resources you need to succeed, including: Training, Products, Services, Mentoring and more.
Call us now on 020 7147 9960 or email us at info@sarsaparillamarketing.com to stop wasting and start making money from your marketing today!