Description
"Connect with yourself to connect to life"
Complete beginners to the Daoist arts such as Taiji, Qigong and Healing as well as experienced practitioners are welcome to join us for this special health and wellbeing Dao Weekend Retreat led by International Daoist Society teacher Dr Alex Boyd being held in beautiful San Sebastian in the Basque region.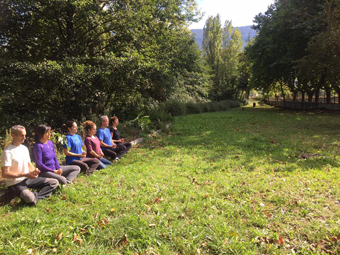 3-Day Dao Weekend Retreat Basque
Sometimes modern life can be stressful and this can have a negative affect on our health, relationships and life balance. Taking a break from the hussle and bustle can be really useful to recharge the batteries, especially in a faraway location where you can get away from it all and reflect on how you are doing. Imagine this in beautiful San Sebastian.. BUT add to it the value of world class teaching that enables you to be at peace and harmony with yourself, others and any environment you might be in - stressful or not. Now that's something special.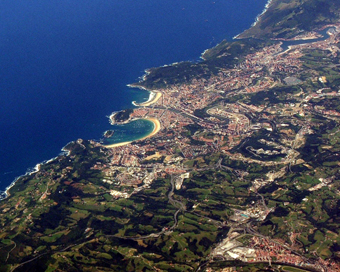 The Dao Weekend Retreat focuses on bringing you back to your true natural self and settling your heart and mind while reconnecting your body and nourishing your soul. You'll leave the weekend smiling from within and having some new tools for living and exercises for developing that you can use back home to keep that feeling.
All this for just 185 EUROS.
This is a retreat for enthusiastic and open-minded people who truly want to commit to a life-enhancing 3 days.
Daily Schedule
Friday 28th April:
19.00: Check in to the Green Nest Hostel in the forest park
19.30: Dinner and welcome meditation
22.00: Bedtime – and enter into the dream world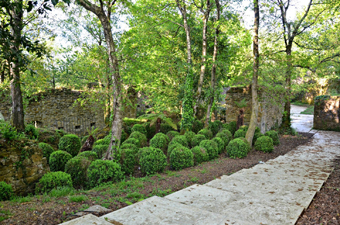 Saturday 29th April:
7.00: Wake-up at sunrise
Greet the sun and activate the qi

Daoist Yoga Kai Men - an 'open door' introduction to microcosmic and macrocosmic orbits
8.00: Nourishing breakfast
10.00-11.00: Qi bath and qi wash - to cleanse the body-mind by limbering the joints, heating the muscles and activiating the qi (chi), followed by healing/qi activating self-massage.
11.30-12.00: Tea sipping for detoxification and refreshment
12.00-13.00: Self and partner assisted Daoyin and Qigong (breath and energy) cultivation exercises
13.00-14.00: Energy boosting lunch
14.00-14.30: Lying down meditation
14.30 - 15.30: Ancient Daoist forms from Daojiao Lishi Quanfa
15.30-19.00: Reflection time - you are free to spend time on your own or go shopping or sightseeing in San Sebastian!
19.00: Daoist vegetarian dinner in San Sebastian
22.00: Bedtime – and enter into the dream world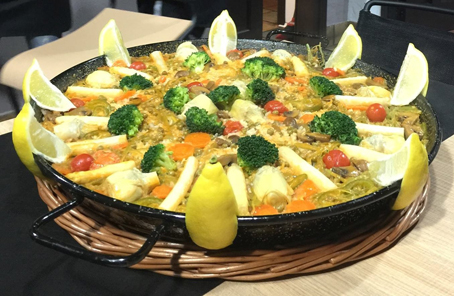 7.00: Sunrise -

Opening the joints

Connecting to the Earth, Nature and Sun

8.00: Nourishing breakfast
10.00-11.00: Introduction to Daoist theories of monoism, dualism and yin/yang and how to apply it to your life
11.30-12.00: Tea sipping for detoxification and refreshments
12.00-13.00: Introduction to Daoist connection to nature
13.00-14.00: Energy boosting lunch
14.00-15.00: External protection of the body and its energy - Daoist self-defence
15.00-15.30 Introduction to Daoist healing arts - The '8 Strands of the Brocade'
Closing meditation and farewell

Accommodation
Your home for the weekend will be the Green Nest Hostel UBA ATERPETXEA located in Ametzagaina Park, 4km from the centre of San Sebastian. Green Nest is an alternative, sustainable, green & eco-friendly hostel. Guests have access to a terrace with mountain views. There is also a terrace with picnic tables and park views. Bedrooms are shared (private bedrooms are available on request and are subject to availability). All bedrooms have their own bathroom with shower, wash basin and toilet. Bed linen is provided, towels can be hired for a small charge. Communal 'living' is embraced in order to create a supportive and positive group energy.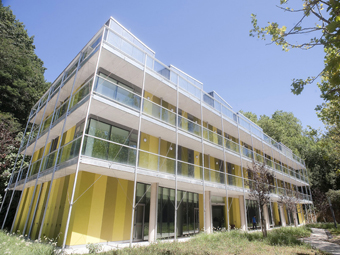 What's included

2 nights accommodation (Fri & Sat) at Green Nest Hostel UBA ATERPETXEA
All meals – healthy and nutritious (breakfast Sat & Sun, lunch Sat & Sun, dinner Fri & Sat)
All non-alcoholic beverages including Chinese tea during refreshment breaks
Transport from the hostel – San Sebastian (return) on Saturday afternoon/evening
Training/meditation sessions on Fri evening, Saturday & Sunday
What's NOT included
Flights

Transfers to/from airport – San Sebastian

Travel insurance
Know before you go
Airport transfers
Airport transfers are not included in the price. Local bus or hire car services are available. The hostel is approximately 1hr30min by bus or car from the airport.
Itinerary information
Guests are asked to arrive on Friday anytime and leave anytime on Sunday after the closing meditation session. You are welcome to participate in as much or as little of the schedule as you wish. Guests are asked to remain open and flexible to any changes that may occur, for example, if the weather is glorious, we may have our practice on the beach instead of at the hostel.

Course information
All levels are welcome. Guests are asked to live mindfully and have a break from the constant use of technology (social media detox).
Special accommodation request & dietary requirements
You may request single occupancy for an extra 40 EUROS, subject to availability. Please book your Single Occupancy as an extra ticket. We will confirm your request as soon as we can. If double rooms for single use are no longer available we will send you a full refund for the Single Occupancy ticket.
Please let us know if you have any special dietary requirements.
If you have any other requests like, for example, staying an extra night please contact us.
What to bring
Lishi Basque recommends bringing a range of comfy clothes you can move in – loose fitting clothes, footwear for indoor and outdoor practice, swimwear (for perhaps a possible dip in the sea) and a warm jumper/cardigan/hoody if the evenings are chilly. Also bring a medium size towel (to be used for some of the practice) as well as toiletries and sunscreen and insect repellent would be handy too.
Additional information
For any other information contact us at Lishi Basque directly - alex@lishi.org
How to get there
Arrival by airplane
A direct return flight from London to Bilbao Airport (BIO) takes around two hours each way and can be bought from EasyJet, Veuling.com, British Airways and Iberia. EasyJet also operates direct flights from Manchester to Bilbao. And there is an international airport at Biarritz (France) too.
Booking conditions
Payment
Payment is required upfront to secure your place in this retreat. Please book your place by clicking the 'ticket' button on this Eventbrite page.
Cancellation
Cancellation made a month before the start date of the retreat is 95% refundable. After that your ticket is non-refundable but exchangeable to another person if you could try and fine someone who would like to take your place.