Description
It's time to get together and discuss with experts how we can increase diversity at the top!

So join us again for a night full of expert insights and discussions:
How can we win over (white) men to support women and people of underrepresented groups on their way up through the glass ceiling?
What networks do we need to build in order to catch the elevator up to the top?
How to leverage different cultures and age for more diversity?
Get inspired and share your thoughts with the experts on what's necessary to break that glass ceiling!
Agenda:
19.00 – Doors open
19.20 – Welcome
19.30-19.50 – Fireside Chat:How to win over men to support women on their way up through the glass ceiling Marco Burk (Vice President MarCom & Bid Centers CEE, CGI), Bree Harrison (Creative Strategist, Dyce Productions), Britta Muzyk-Tikovsky (Capscovil)
19.50-20.10 – Fireside Chat: Taking the network elevator – but which ones work for you? Andrea Schmitz (Director, Consulting Services, CGI), Doris Kish (Diversity & Inclusion Manager, Fujitsu Central Europe), Gleyce Kastl Lima (Culture Evolution - Engagement, Leadership Development, Inclusion & Diversity, Airbus Defence & Space), Sophie Bawin (Consultant, CGI)
20.10-20.30 – Panel discussion & Audience Q&A: What role does culture and age play in the quest for more diversity? Question for audience: What else do we need to do to "break through the glass ceiling"?
20.30-22.00 - Networking
End

Special thanks to CGI who will make all of you feel welcome and pamper you with food for thought, pizza and drinks.
CGI, founded in 1976, is a global service provider for IT and business processes with 77,500 employees offering strategic IT and business consulting, systems integration, managed IT, business process services and intellectual property at the highest level.
Pictures during event:
Please be aware that we sometimes take pictures during the event, which we only use to document or promote Diversity Natives as an initiative, or our events. You can let the photographers know on the day if you don't want your picture taken.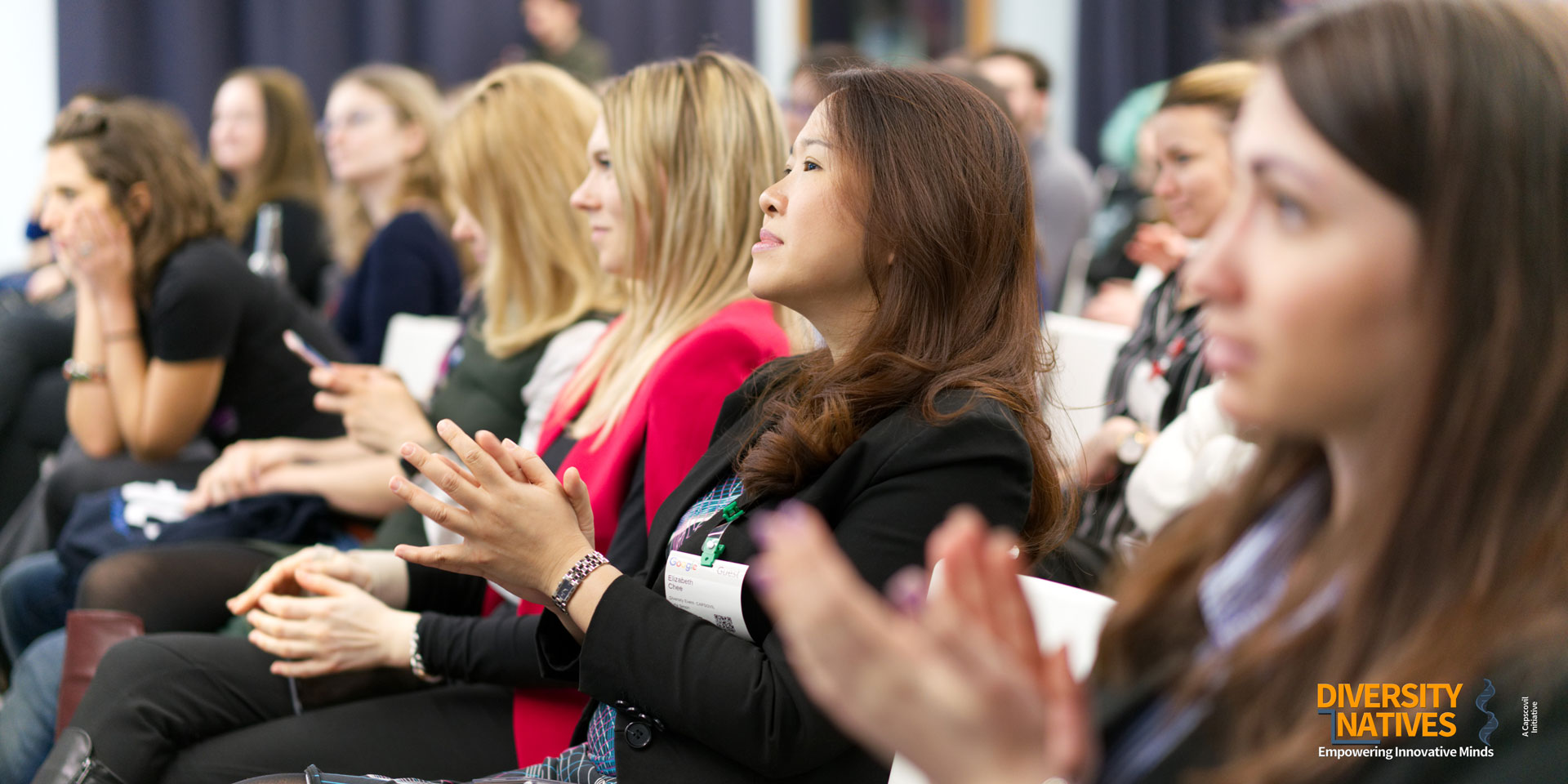 How to get there:
Take the U2 and exit at Silberhornstraße. From there it's a short 5min walk

Take the bus 54 (i.e. from Ostbahnhof) to Lorettoplatz and you'll be there after a 1 min walk

There's also a parking garage of Motel One which is in the same building