3 Hour Evening Business Start-Up Bootcamp 2014

Multiple Dates
Event Details


IF YOU WANT TO START A BUSINESS OR EXPAND YOUR BUSINESS, THEN THIS 3 HR EVENT IS FOR YOU!
Owning a business requires a vision balanced with attention to detail. You need to be a generalist who understands the multiple aspects of running a business, as well as the ability to step back and see the big picture and to reach into the future. This 3 hour workshop will help shortcut you to some invaluable information to help set you on the right path quicker.
The business environment is a complex place to be. Whether you wish to work as a consultant or freelancer, establish a corporation, or set up an operation that meets a need for very particular type of customer, there is a tremendous amount of information that you need to know and to apply.
This three-hour course provides essential learning for new business owners, whether the business is just in the idea stage or you have already begun and need to fill in the gaps.
This Iintroduction workshop will introduce you to
How to make a plan

Develop your USP

The perfect pitch

How to Add value

Why money has not feelings

Creating your personal brand

Design and process

using social media

Working as a team

The marketing plan

Goal setting and rewards

Work on you
Who Are You and What Are You About?
To start, a business owner should define what their business is (and is not). This session will give participants some ways to help them define their business' purpose and structure. They will also consider their role as an owner and what that really means.
Getting Your Product Together
In this session, participants will look at different aspects of product management, including inventory management, the value chain, outsourcing, and quality control.
Building a Corporate Brand
Next, participants will learn the basics of branding. Topics will include positioning statements, brand names, slogans, and visual identities.
    
Marketing Your Product
This session will explore the six stages of the marketing cycle, as well as the five P's of a solid marketing plan.
Goal Setting and Goal Getting
In this session, participants will learn how to set achievable goals with the SPIRIT model.
www.expresstrainingcourses.co.uk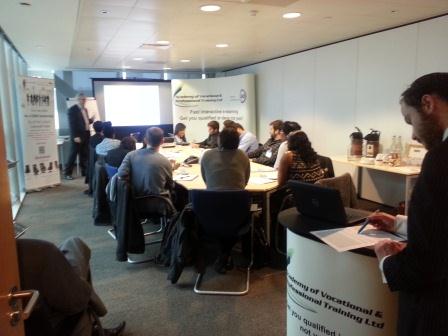 Where

CountyHouse
County House
46 New Broad Street
EC2M 1JH London
United Kingdom


Multiple Dates
Add to my calendar