Description
Do you have a challenge selling face to face or over the phone? Or you feel you spend too much time convincing your prospects to purchases your product or services.
This mini sales masterclass will show you how to use the new age way of selling to:
convert more prospects in a shorter time that will help increase revenue

Build effective relationships with your prospects, that helps develop brand advocacy

Create an infrastructure for your clients sale journey
Sales is not hard once you are equipped with the right tools.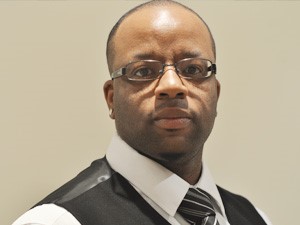 About Dean Williams
Dean Williams - a former banker, is a business mentor, inspirational speaker, author and SME Champion for Southwark on the Start-up in London Libraries programme.
He is passionate about educating and empowering entrepreneurs using Leadership, Organisation, Vision and Empowerment to elevate his clients' businesses. For this, he is also known as the LOVE Business Consultant.
Dean was voted in the top 50 best business advisors in the UK by Enterprise nation and Experian in 2018. In addition, Dean published his first business book called, "Master The Basics: 8 Principles in Growing a Successful Business in 2018."As well as writing and providing consultancy services, Dean also runs educational seminars and workshops for entrepreneurs with a focus on creating businesses that become legacies.