Relationships and Regulation - Neuroscience for Effective Clinical Practice workshop with Maggi McAllister-MacGregor
About this event
VIEW THE FULL PROGRAMME OF NEUROSCIENCE WORKSHOPS HERE
Relationships and Regulation
Neuroception
Safety and threat
Regulation – the Window of Tolerance
Understanding what's going on in our heads – how our brain's work – can help us become better practitioners and help our clients make sense of their experiences in ways that reduce self-blame and self-criticism.
Although the human brain is probably one of the most complex structures around, some of the principles on which it works are easily explained. You don't have to be a neuroscientist to get a better understanding of the brain and nervous system!
This workshop will provide you with ways to make sense of the responses of the nervous system to threat and safety and to explain them in ways that are easy to understand for both you and your clients.
Psychoeducation can be enormously useful for clients to help them make sense of what's happening to them although this resource can be resisted in some therapeutic approaches that value the practitioner not taking an 'expert stance' in relation to the client.
I like to think of it as 'information sharing' and doing this in the context of the therapeutic relationship can be a way for the therapist and client to explore the clients' experiences together to make sense and meaning. I find that doing this can allow the client to make connections between their current experiences and past events in a way that is less likely to result in blame – for self or others.
In the workshop we will look at threat and safety, responses to acute and chronic stress, using the body as an ally, and practical ways to work with anxiety, panic and stress that are backed up by sound, up-to-date, scientific research. There will be opportunities to try out some of these practical tools, as well as informational input, and time for discussion.
This workshop will be hosted on the Zoom meeting platform where we will use our camera and microphones to interact with each other as a group.
To support practitioners in this time of extraordinary circumstances we are offering access to this group for a self-select fee.
The self-select fee is a radical inclusion policy to open learning for all colleagues. The guide price for this event is £20.00, however, we appreciate that income varies greatly in different locations and circumstances. Please contribute what you can to help us maintain inclusive professional training.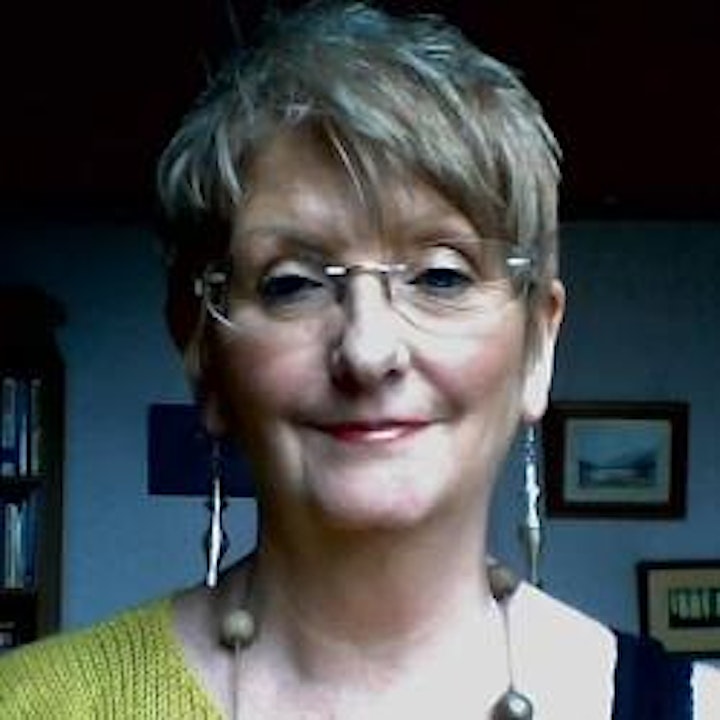 Maggi McAllister-MacGregor
Maggi McAllister-MacGregor has been a practicing Counsellor/Psychotherapist for 20 years and works from a body-based perspective mainly with trauma, anxiety and stress.
Her work is grounded in the Polyvagal Theory which has allowed her to develop her work to encompass both the body and the psyche, and this allows her to integrate her previous work as a body therapist into her current work with clients.
Maggi is also a professional dog trainer where she has applied her understanding of the Polyvagal Theory in dog training to understand dog's behaviour and help owners understand what is happening in the relationship with their dogs.
Organiser of (3) Relationships and Regulation - Maggi McAllister-MacGregor
Sandra and John are a sibling team who are proud to be serving the helping professions for more than 10 years with online interactive learning. The workshop programme is being offered alongside the Onlinevents CPD Library which we believe is the world's largest online library of video and audio learning, with instant certification for the helping professions including counsellors, coaches, teachers, supervisors and nurses.
100% Learning Guarantee
Our number one priority at onlinevents is your learning. Which means we stand by our learning experiences 100%, no matter what, no holds barred, no ifs, no buts.