Description
Do you feel there is big potential in your team that could be used better? Or maybe your team is working as individuals in a group rather than a well functioning team?
Experienced team coaches from Coachingpartner share experiences from helping teams and groups activate their full potential.
Throughout the seminar we share a 3 step model to help you strengthen your team!
You will be given the opportunity to test and experience this tool in practice by working in pairs and participating in group discussions.
This is a highly interactive seminar where learnings are co-created in the group.
No specific pre-knowledge required to attend. We welcome everyone´s opinions and experiences as part of this very dynamic setting.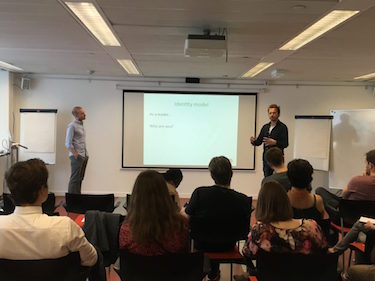 This seminar is for:
– team leaders and leaders in startups, small and medium sized companies
– entrepreneurs who aspire to build a high performing team
– entrepreneurs who cooperate closely with other companies and work in groups or teams
What you will get out of this seminar:
1) New perspectives to your role as a team leader
How to facilitate openness, engagement and stronger motivation in your team
2) Team mapping tool that helps you activate your team´s full potential
Get an overview of your team´s resources and how to use these better
What happens after the seminar?
The 3 step team development model will help you get an overview of your team´s resources and how to strengthen your team further. If you want to further explore what´s going on in your team, we offer team management sessions as well as seminars and workshops.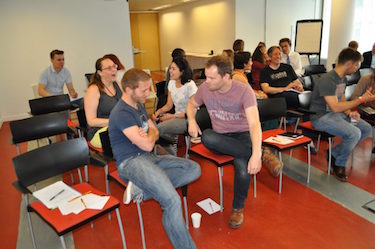 What do previous participants say?
"Having attended the new team event by Coachingpartner, I realised the real importance of yourself as a leader and building your team. The lightbulb moment for me was when we discussed your own personal values and your team´s values, and the connection they both have along with their importance. It´s so easy just to plod along and we all know a good team matters, but we all should spend time understanding ourselves, our team and company ensuring they all align".
Lawrence Turner – Active Online Marketing Groupe
activeomg.com
"Coachingpartner were excellent and had some interesting concepts to reflect on both in relation to team building and communication in general. The main takeaways I had were, firstly- the importance of taking time to review and reflect team dynamics and secondly – the quality of listening. Actually focusing on what the person is saying and what they mean as we can all be guilty sometimes of second guessing people´s responses and not properly listening to someone's answers, feedback etc".
John-Rhys Williams – ORB Management
orbm.co.uk
"Thanks for a great seminar. I love your focus on building better teams and I really appreciated the mixed group attending the seminar. I now have a tool I can use with my team and I look forward to testing it out in practice. Thank you!"
– Cesilie Bollingmo, Team leader TNS
http://www.tnsglobal.com

Practical information:
This event is FREE. Coffee, tea and light refreshments served.
Doors open 9:30am with registration at the main reception of the building.
We will do a Q&A after the seminar, from 12 til 1215.
This event is organised in partnership with Impact Hub Westminster.
1st floor, 80 Haymarket, New Zealand House, LONDON SW1Y 4TE.

For any questions please e-mail community@hubwestminster.net.