Midland Mencap will be facilitating a 3 week parent carer course to learn coping strategies to improve wellbeing on a day to day basis
About this event
Midland Mencap will be delivering a 3 week Parent-Carer course to improve overall wellbeing. Over the 3 week period you will look at ways to manage stress, improve confidence and self-esteem, learn assertiveness and identify your skills, strengths and qualities. The course will also cover communication techniques to help with challenging conversations, listening skills and time management techniques. There will be lots of discussions around coping strategies that you can implement on a day to day basis to improve over all wellbeing.
To book onto the sessions and/or register with Birmingham Carers Hub please email: families@midlandmencap.org.uk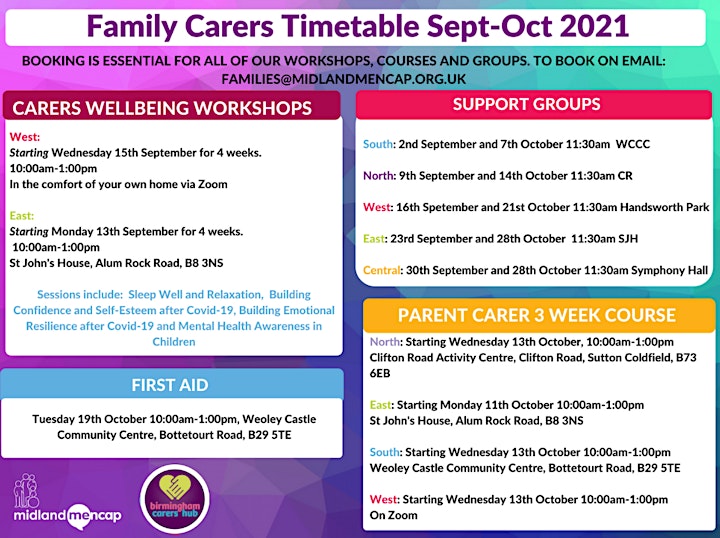 Organiser of 3 Week Parent Carer Course-South Birmingham
Forward Carers is made up of a group of not-for-profit organisations working together to make a real difference to the lives of family carers. Our aim is simple – to improve the physical and mental wellbeing of carers, young and old, including parent carers, so that families stay healthier and happier together, for longer.