Sales Have Ended
Ticket sales have ended
Thank you for registering for our 30th Anniversary Awards Reception. We look forward to welcoming you for registration after 6.30 pm at the Royal Society of Medicine, Chandos House, 2 Queen Anne Street, London, W1G 9LQ
Sales Have Ended
Ticket sales have ended
Thank you for registering for our 30th Anniversary Awards Reception. We look forward to welcoming you for registration after 6.30 pm at the Royal Society of Medicine, Chandos House, 2 Queen Anne Street, London, W1G 9LQ
We are delighted to invite you to participate in The Caroline Walker Trust 30th Anniversary Awards Reception.
About this Event
The reception celebrates 30 years of successful campaigning and enormous achievement within the field of better food and nutrition. The reception will be hosted by CWT President, Professor Tim Lang.
The theme for the evening will be on Affordable Food: Affordable Health. You will hear from three superb speakers on the past campaigns to improve the quality of food and the nations health, the current state of poverty and malnutrition and the future of our nations food and health.
You are then invited to join us in presenting the CWT 30th Anniversary awards for those that have been nominated for the categories for Food Hero of the Year, Charity Campaigner of the Year, Nutritionist of the Year, Media Campaigner of the Year and Freelance Nutritionist of the Year. The reception finishes at 9.00 pm.
You are also invited to join us for the Speakers and Supporters Dinner at 9.00 pm. Places are limited so please ensure you book early.
Dress code: Smart casual and lounge suits.
Programme
6.30 pm Registration and Welcome, wine reception and canapes, networking,
7.30 pm Welcome by Anka Johnston, Chair of the CWT
7.35 pm Introduction by Professor Tim Lang, President of CWT
7.40 pm Keynote Speech by Felicity Lawrence, Editor and Special Correspondent at the Guardian
7.50 pm Speech by Peter Stefanovic, Lawyer and Social Injustice, Anti-Poverty Campaigner
8.00 pm Speech by Dan Crossley, Executive Director, Food Ethics Council
8.10 pm Award Presentations for;
* Food Hero of the Year
* Charity Campaigner of the Year
* Nutritionist of the Year
* Media Campaigner of the Year
* Freelance Nutritionist of the Year
* Life Long Achievement Award
8.40 pm Thank you by Professor Wendy Wills
8.45 pm Networking
9.00 pm Reception ends
9.00 pm Speakers and Supporters Dinner commences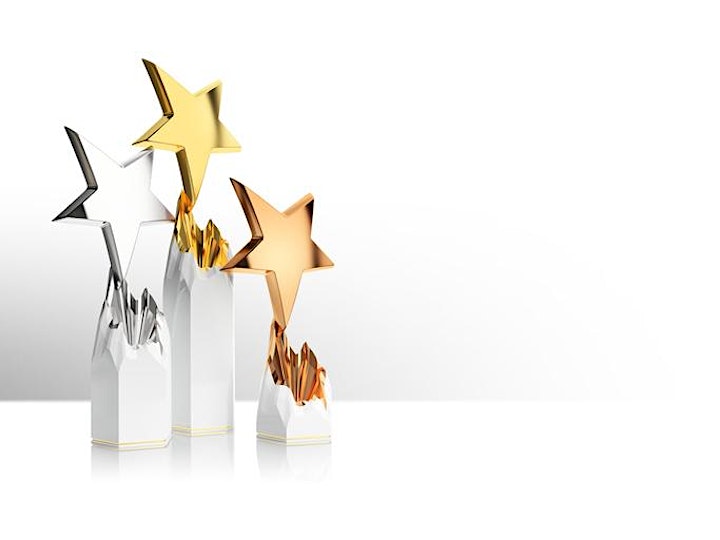 Felicity Lawrence
Key Note Speaker on Caroline Walker and the importance of campaigning for better food.
Felicity Lawrence is an award-winning journalist and editor who has been writing on food-related issues for over twenty years. She is a special correspondent for The Guardian newspaper, and author of the bestselling exposes of the food industry, Not on the Label and Eat Your Heart Out. She was a close friend of Caroline Walkers and worked with her on several occasions.
In 2004 Felicity Lawrence published a ground-breaking book, 'Not on the Label', where, in a series of undercover investigations she provided a shocking account of what really goes into the food we eat. She discovered why beef waste ends up in chicken, why a single lettuce might be sprayed six times with chemicals before it ends up in our salad, why bread is full of water. And she showed how obesity, the appalling conditions of migrant workers, ravaged fields in Europe and the supermarket on our high street are all intimately connected.
Her discoveries would change the way we thought about the UK food industry for ever. And, when the horsemeat scandal hit the headlines in 2013, her book seemed extraordinarily prescient once again. Now, in this new edition of her seminal work, Felicity Lawrence delves deeply into that scandal and uncovers how the great British public ended up eating horses.
Peter Stefanovic
Lawyer, Social Injustice & Anti-Poverty
Campaigner
Peter is a high Profile Lawyer, Journalist, Filmmaker, Political and Social Commentator, media personality and campaigner. Well known for debunking Political deceit his films have been watched a staggering 65 million times.
He is a champion for social Justice and the NHS, and is currently campaigning to highlight the rise in poverty, especially the increased use of food banks. He has campaigned for WASPI, our former miners & many other prominent causes. Peters films and political commentaries are watched by millions every month.
He is a former Partner at Simpson Millar LLP where he was heralded as one of the UK's most successful Clinical Negligence Lawyers & was nominated for Legal Personality of the Year in the 2016 Solicitors Journal awards for his work supporting Junior Doctors in their contract dispute with the Government.
He is a Patron of the Refugee Therapy Center, Period Power, Keep our NHS public, Disability Labour & Respect Yourself
Dan Crossley
Executive Director, Food Ethics Council
Dan Crossley is Executive Director at the Food Ethics Council, an independent think tank striving to put ethics at the centre of the food system.
Dan has worked on food sustainability issues for around 15 years, leading work on a host of food and farming issues, from our relationship with meat to household food insecurity to power dynamics in the food system. The Food Ethics Council's mission is to accelerate the shift towards fair food systems that respect people, animals and the planet.
Dan holds, or has held, a number of senior advisory roles. He chaired the Sustainable Food Supply Chains Commission and was appointed as one of WWF's ten LiveWell Leaders in Europe. He was co-chair of one of three consumption working groups of Defra's Green Food Project and was formerly on Defra's Green Claims Steering Group.
He was on the expert advisory group for the Government Office for Science-Which?'s 'Public dialogue on food security challenges and solutions' project and on the Food Climate Research Network Advisory Board.
He formerly led Forum for the Future's work on sustainable food, where he advised many of the world's leading businesses, and previously worked for a food manufacturing company. Dan has an MSc in Environmental Technology (specialising in Business and Sustainability) from Imperial College London and a BA (Hons) in Geography from University of Cambridge.
Professor Tim Lang
President of The Caroline Walker Trust
In addition to being The Caroline Walker Trust President, Tim Lang is the Professor of Food Policy at City University. He is also a visiting professor at Cardiff University and sits on the London Food Board for the Mayor of London.
Professor Lang has also been a consultant to the World Health Organisation, FAO sustainable diets, Royal Institute of International Affairs and UNEP. He has also been a special advisor to four House of Commons Select Committees inquiries for food standards, globalisation and obesity. Tim has also served as a Commissioner on the UK Government's Sustainable Development Commission and on the Council of Food Policy Advisors to the Department for Environment, Food and Rural Affairs.
Tim has also been a Chair at Sustain, Vice-President of the Chartered Institute of Environmental Health and President of Garden Organic. He was elected Fellow of the Faculty of Public Health in 2001 and a Fellow by Distinction in 2014, along with having been elected as an Honorary Freeman of the Worshipful Company of Cooks.
He has written and co-written many articles, reports, chapters and books. His most recent books are Food Wars, Unmanageable Consumer, Ecological Public Health, Food Policy and the Atlas of Food. He also wrote a monthly column in the Grocer.
Professor Wendy Wills
Vice President of CWT
Wendy Wills is Professor of Food and Public Health and Director of the Centre for Research in Public Health and Community Care (CRIPACC), University of Hertfordshire.
Research coordinated by Prof. Wills is developing a greater understanding of the challenges facing the UK food system and how these challenges influence the food choices - and consequently the health - of potentially vulnerable groups, including young and older people.
Prof. Wills has led many major research grants for the Food Standards Agencies in UK and Scotland and the UK Research Councils; she previously convened the British Sociological Association Food Study Group and was a member of the Food Standards Agency Social Science Research Committee. She recently helped to establish a national working group that will address malnutrition among older people.
Anka Johnston
Chair of the Caroline Walker Trust
Anka joined the Trust in 2012. She has extensive professional experience in public health nutrition gained by working in local government, NHS and industry. Her main areas of expertise cover childhood obesity, nutrition-related health inequalities and school nutrition.
After completing her MSc in Nutrition Science, she worked at a private sector Institute for Public Health in Germany managing a project to improve school nutrition in secondary schools. Later, she moved to the UK and became a Registered Nutritionist.
As a specialist in public health nutrition, she worked for the Hertfordshire PCTs and later in her career, for their Public Health Department, as Children's Healthy Weight Manager where she took on the leadership for the county's National Child Measurement Programme.
She was also responsible for the development and implementation of evidence-based training programmes as well as pilot projects focusing mainly on prevention and management of childhood obesity. They were based on the relevant national policies with particular emphasis on reducing health inequality. One of her projects received a prize in an East of England Strategic Health Authority competition in April 2008 for the most innovative project to tackle childhood obesity.
With the introduction of infant free school meals, Anka supported the Hertfordshire School Caterer as Consultant Nutritionist to ensure a safe meal service for pupils with various food allergies.
After retirement, and serving as a trustee for six years, she accepted the role of chairing this The Caroline Walker Trust.