31st July Property Question Time

Wednesday, 31 July 2019 from 10:00 to 12:00 (BST)
Event Details
uction House London invites you to the pre-auction panel event Property Question Time (PQT)




Rick Gannon ( HMO)

Rick Gannon is an ex Police Officer and Best-selling Author of "House Arrest" He is a full-time  Property Investor and HMO expert. Rick has a varied portfolio of HMOs, Single let Flats, commercial property and Serviced accommodation Holiday lets.
Rick is Founder of Go Tenant! Property Management Platform and Co -Founder of New Era Training.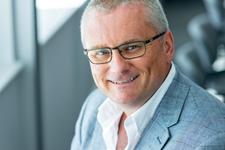 Michael Bristow
CEO & Co-founder of CrowdProperty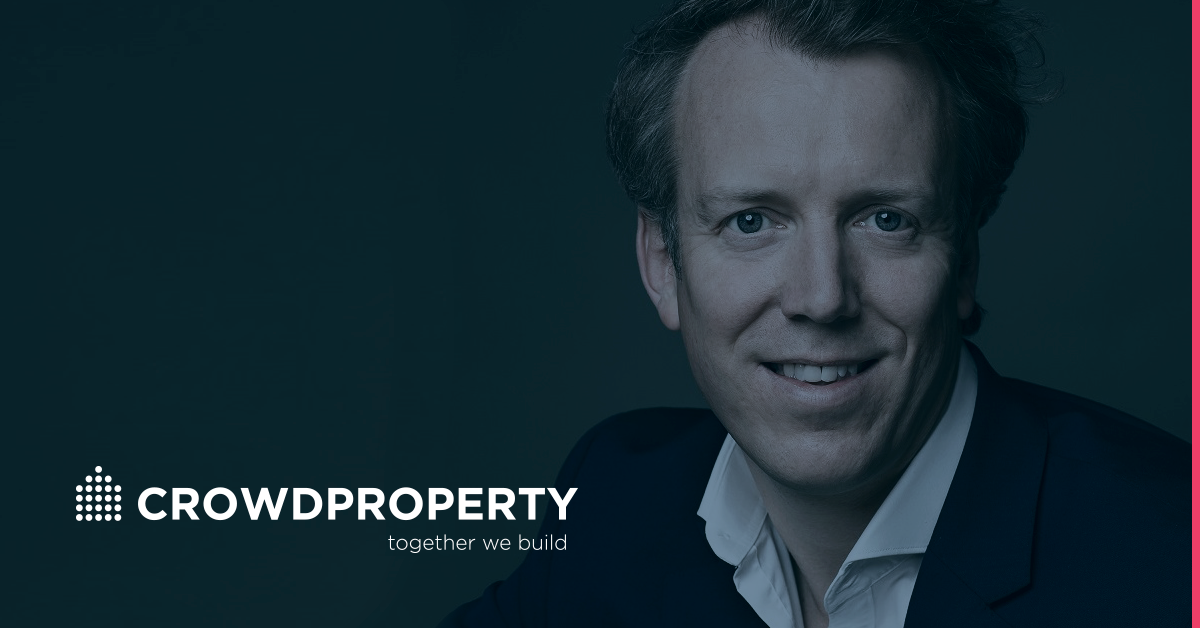 Mike is the CEO (and Co-Founder) of CrowdProperty, a leading specialist property peer-to-peer (P2P) lending platform with 18 years experience as a strategy consultant advising leading international companies and private equity funds on M&A and corporate strategy. Mike was named in the Peer2Peer Finance News Power 50 list in 2018 and sits on the Peer-to-Peer Finance Association board (www.p2pfa.org.uk) alongside other leading P2P platforms. CrowdProperty is FCA authorised and regulated and an HMRC approved ISA / IFISA manager.

With particular expertise in consumer, B2B2C, digital and real estate sectors, Mike has advised dozens of private equity transactions, portfolio companies of some of the most successful private equity funds and mid-cap to FTSE100 corporates. Mike has extensive international experience having worked in 19 countries and on many more, especially in international expansion strategy work for global corporates and investors.

Mike holds an MBA from London Business School, the FT Non-Executive Director Diploma, a First Class Masters in Mechanical Engineering from the University of Birmingham and is a Chartered Accountant.



  Jay Howard (Manager,  Auction House London)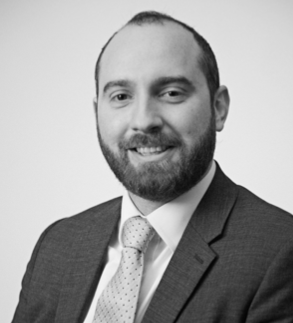 Jay has been an active force within the property industry for the past 15 years, starting his professional career with a high street estate agent, moving into the world of property development, trust fund and asset management and most recently extending his knowledge and experience within the auction industry. Jay brings with him the benefit of three degrees (Psychology, Classics & Law) the knowledge of which adds significant value to his experience and understanding on an ongoing basis. Jay has been seeking to demystify the auction industry and make it far more approachable to a far wider audience. Jay is currently co-writing a book about property and property auctions, which he feels will add greater value to any property professionals investment strategy.

Jeremy Jacobs 
Moderator 
Jeremy Jacobs is The Sales Rainmaker.
He started his sales career selling capital equipment over two decades ago. His calm, unruffled style benefits live events and the rich tone of his voice has earned him work in the advertising voice-over market for corporate video and radio. Now one of the UK's "go to" corporate presenters and speakers, Jeremy runs workshops and mentors people on the thorny subject of business-to-business sales.

He encourages salespeople and business owners, with a variety of experience, to sell more by understanding how buyers' minds work.
Jeremy's authentic business edge and ability to motivate, entertain and educate means he is also in demand as a conference host at sales kick-off meetings and awards ceremonies.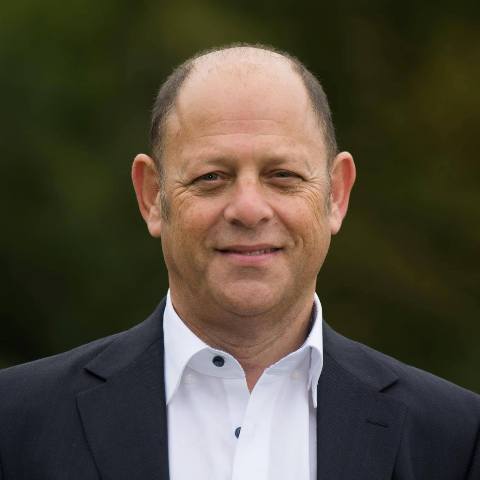 Yasamen Assad 
Yasaman Asaad is a solicitor based in our West End office who specialises in residential and commercial property matters.
She has a wealth of experience in dealing with all aspects of commercial & residential property on behalf of individuals, businesses and financial institutions. Her clients range from high net worth individuals to companies and small families based nationally and internationally (Middle East and Asia).
Her property practice includes:
sales and purchases including new builds, off plan (freehold and leasehold) of domestic, investment and commercial properties.

acting for landlords and tenants and lenders.

secured lending, refinancing, and bridging loans.

property auction sales and purchases; including in the preparation of auction packs and reports on title for purchasers.

enfranchisement, lease extensions under the landlord and tenant act and leasehold reform housing and urban developments.

assignment, transfer, subletting, charging of the commercial lease and businesses

change of the use of commercial units
Yasaman is fluent in Farsi; in her spare time she enjoys jazz music, collecting antiques and art.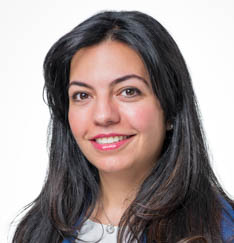 Sue Maxell Smith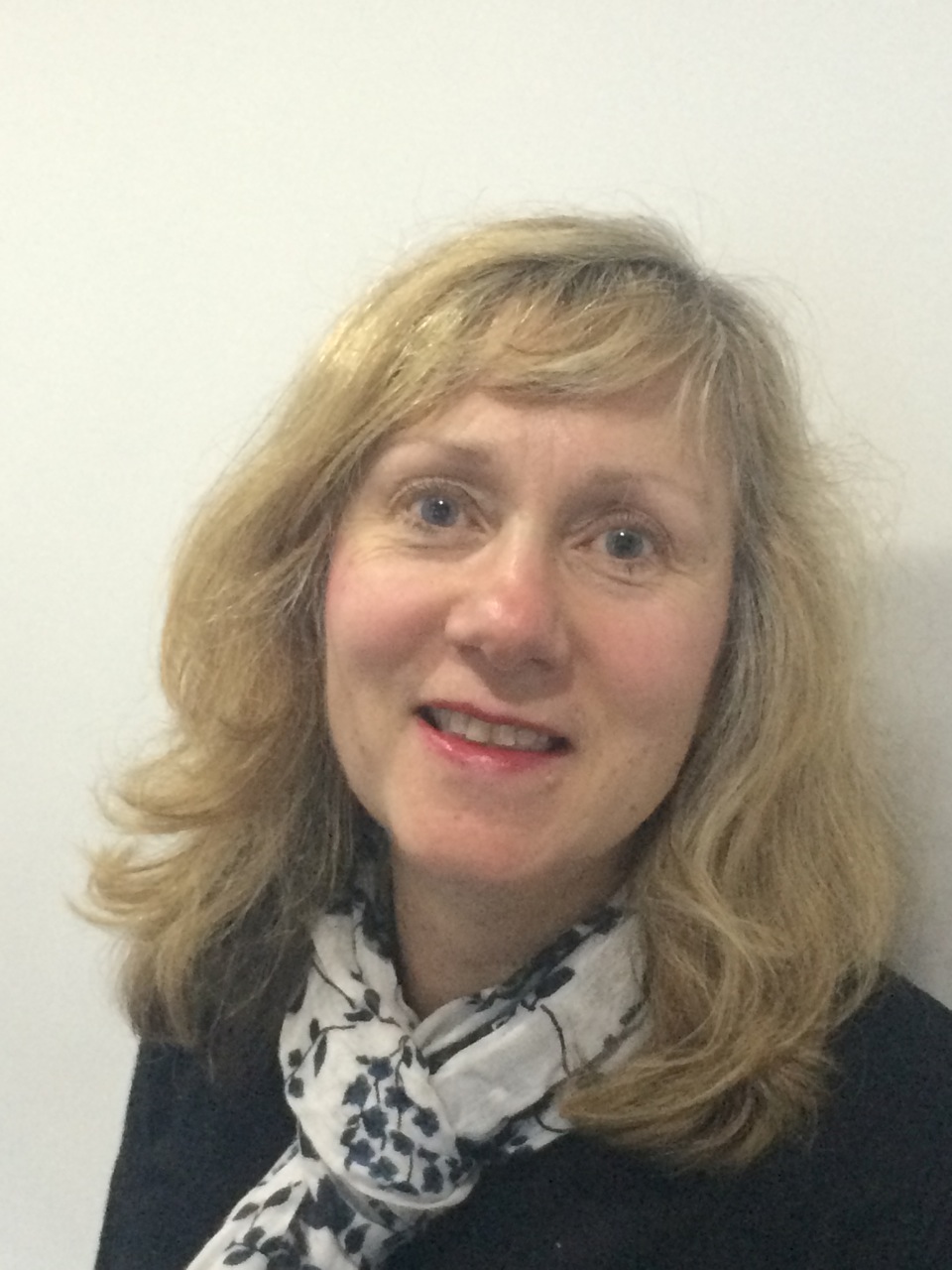 Sue Maxwell Smith is well known in the residential property world and has a broad background in property.  Her mother's side of the family had the property gene, and her grandfather bought the family home "No Money Down" in 1934, mortgaging his Mother In Law's house (WITH her permission!), finding a private lender, and letting his own, to buy a new house he had found being built on the site he had already earmarked and yearned for.  When he retired, he sold the first house to the tenant, redeemed the mortgage on the other house, and retired there, selling the family home to his daughter, Sue's mother, and her husband.  So he'd done NMD via Rent To Buy (using OPM), and then did Tenant Buyer on his own!  In 1934. 

Although trained as an accountant and qualified at the age of 24, Sue married the City-trained property partner of a firm of solicitors, and eagerly absorbed all the legal information about property she could.  Later, she owned and ran her own national estate agency business in England and Wales.  After that she built a portfolio of single let houses and flats, having bought her first BTL just as the new AST tenancies came in in 1988.

Sue's business background has led to her being sought after as an interpreter of the information available when buying a business.  Her eye for detail will often spit key aspects in property deals too.

More recently Sue has run her own Facebook Group which has ten thousand members, and she offers advice now to accounting students and bookkeepers online as well as property people.  She is the go-to advisor for many.  From time to time, Sue takes property or business mentoring  / consultancy clients, but has never run a formalised programme or courses. 

Rohit Santa 
Property Investor & Director

•Co-Founder Alliance Group / Alliance Property Meet
•Started property journey in 2008; Single Lets,
•HMO's, Buy to Sell, and Rent 2 Rent portfolio in UK
•Set up a sourcing business in 2009
•Susannah Cole's Mentoring Programme
•Whitebox Developer's Mastermind
•Set up and sold a Nursery Day Care business in 2013
•ICM Elite with Rob Moore / Mark Homer
•Mastermind Mentor with KalKandola
•Host of Podcast, The Next Level
 Sam Fongho
Business Development Director & Property Question Time Organizer: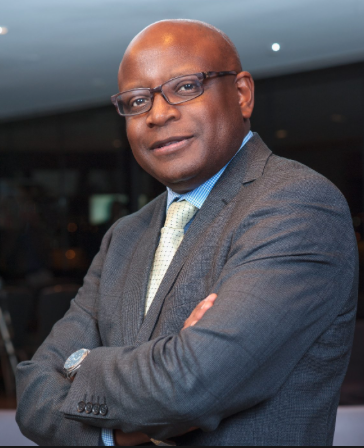 Sam has over 15 years of property experience, he is now very recognised in the private property investment circles in London.   His areas of expertise include; Property Auctions, HMO, Property Development, Networking events, Service accommodation etc. 
Sam advises many international clients on property investments in UK from simple residential investments to investments in developments. As well as advising on the buying and selling of property on behalf of clients Sam's ethos is to provide excellent aftercare service.
Midas Property Group (MPG) is a property consultancy business based in North London.  MPG organise events for Landlords, Investors and Developer.  
The events are organised in partnership with local London Boroughs, MPG has worked with the following Boroughs:
London Borough of Brent
London Borough of Harrow
London Borough of Barnet 
London Borough of Havering 
London Borough of Redbridge 
London borough of Lamberth 
Etc 
MPG are also market leaders in property auctions.  MPG works a number of National Auction companies to dispose of assets for clients or support clients with acquisitions.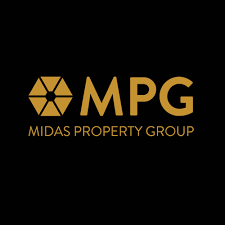 Sam runs one of the biggest regular daytime property and business Networking event in the UK.  This event is run in partnership with Auction House London.  See details on upcoming events.
Please, do not hesitate to contact MPG if you are considering selling or acquiring any type of properties or development sites across the UK.

 Moderator:
Dao Tran-Boyd
Previous event :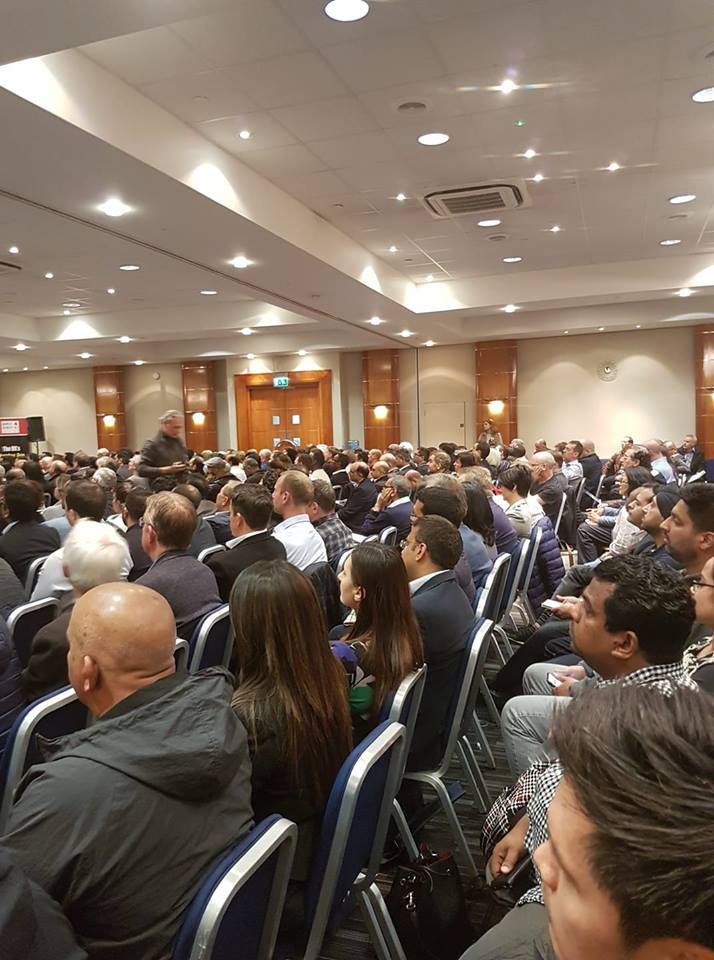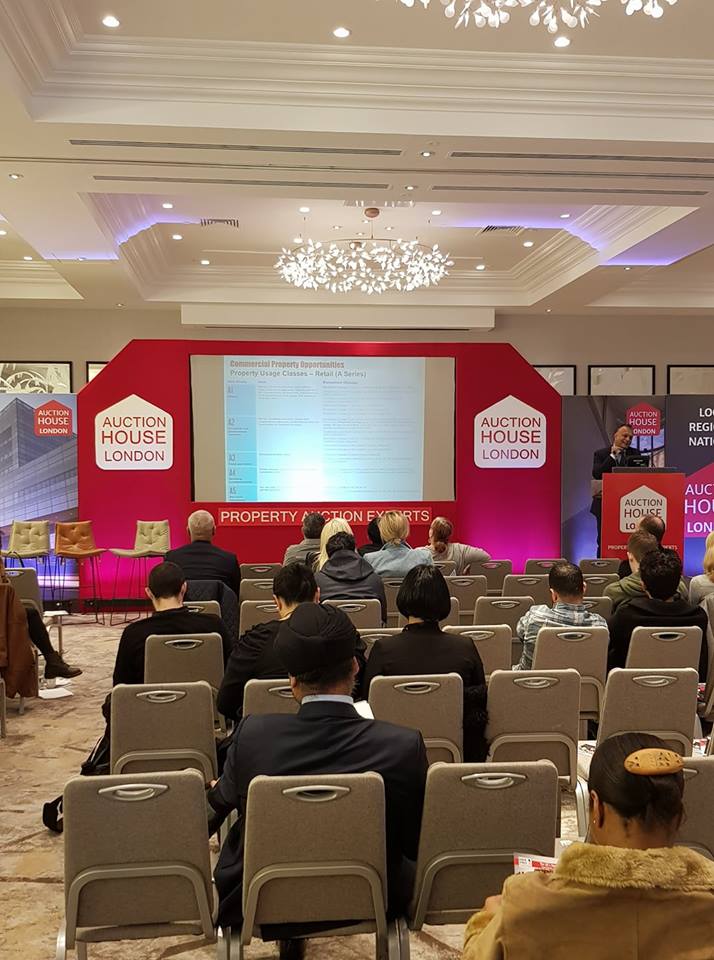 Previous Panel Member :
- Dao Tran-Boyd
- Andrew Brown
- Bindar Dosanjh
- Colin Pace
- Toby Wilde
Here is a link to a video of the previous event :
https://www.youtube.com/watch?v=fXKvmoTvV00&t=25s
Agenda 
10:00 to 10:15 Networking & coffee 
10:15 to 10:20  Introduction of Sponsors (90 secs each)
10:20 to  11:00 Presentation on  How do the new tax changes affect Landlords and how to run a tax efficient recognised property business,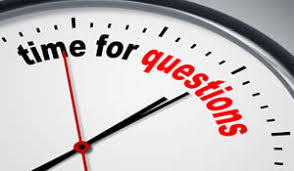 11:00 to 11:10  Summary of Property Related update from Last Budget
11:10 to 12:00  Question and Answers on all property related topics
12:00 to 18:00 Live Property Auction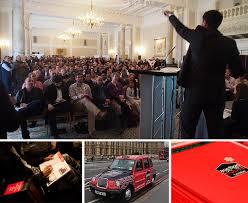 Save This Event
When & Where

London Marriott Regents Park
King Henry's Road
NW3 3RP London
United Kingdom


Wednesday, 31 July 2019 from 10:00 to 12:00 (BST)
Add to my calendar
Organiser
We truly believe in the power of connecting, networking and liaising with Property enthusiasts, entrepreneurs and business owners, to create a community of like-minded individuals.
In a business world that champions a collaborative culture, the power of networking should not be underestimated. This ethos has inspired us to create a platform that Investors, Landlords, Developers, First Time Buyers and all sorts of Property professionals  – bringing together a powerful network of property orientated businesses and individuals.
Whether you're an experienced Property Investor or just starting your journey, networking not only brings businesses together, it will also allow you to meet the potential clients and contacts that are often integral to the growth of your business.
Of course, it's also an opportunity to meet new friends at the same time and, who knows, those new friends could become clients, business partners or collaborators in the future.