Join the webinar to learn about how to choose equipment, Industrial building construction with precast and Importance of Centralized monitor
About this event
StruEngineers India Pvt Ltd organizing the Panel discussion on '360 Degree experience about precast construction'
Join the webinar to learn about how to choose equipment, Industrial building construction with precast and Importance of Centralized monitoring system for precast plant and project sites
Takeaways:
-What are major points to finalise the precast plant?
-Importance of right consultant/guide to understand requirements and finalise equipment
-Listen to a seasoned civil engineer having experience of more than 40 years.
-How one can start precast plant with smaller investment and grow in future.
-Difference of Indian and overseas precast industry
-How an established vendor foresees future of Precast construction in India.
Panelists:
1. Mr. Nabil Wasim, Director, Crescent Concrete
2. Mr. Enric Solsona, Self employed, Pre-stressed & precast concrete industry
3. Mr. M.Venkata Ratnam, Managing Director, Buildmate Projects Pvt. Ltd
Webinar duration: approximately 60 min
About StruEngineers:
StruEngineers can bring considerable expertise to bear on your precast or reinforced concrete project, from design and manufacture to planning and project management, and full BIM implementation. StruEngineers are supported by the powerful software platforms and development teams of our parent company, StruSoft.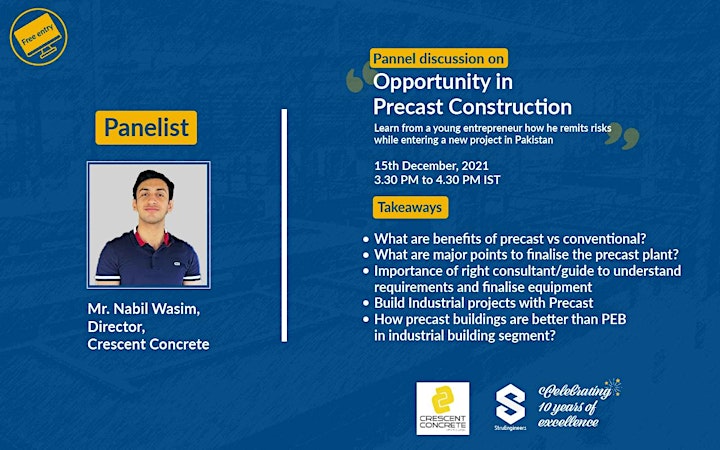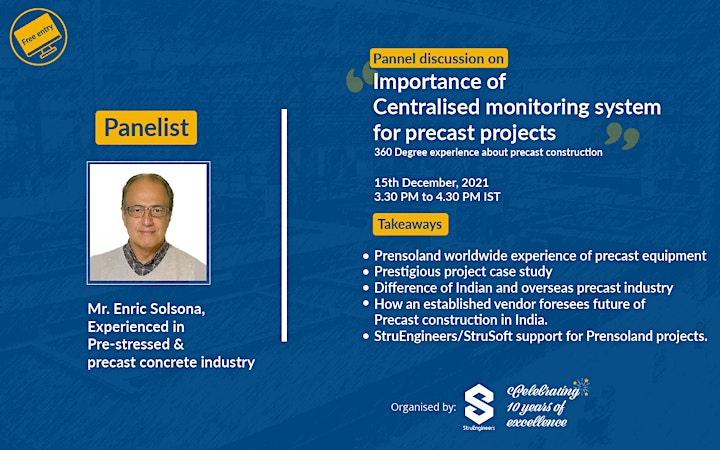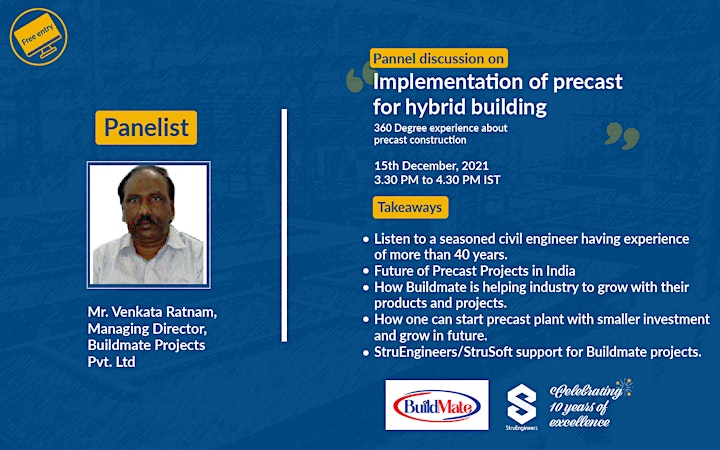 Organizer of '360 Degree experience about precast construction