Description
Following last week's wonderful celebration of Woman-kind, Traveltech Lab and social enterprise Women In Travel are hosting a special joint event this Thursday 15th of March, 6-8pm, celebrating women in travel from a variety of backgrounds and organisations in Travel Tech.
The event will provide a 360-degree overview as we showcase female travel professionals from large corporations, mid-sized businesses, startup entrepreneurs and influencers.
We are pleased to be welcoming;
Vareeya Thangnirundr – Global Business Development for Hotels.com
Vareeya is a Director of Global Business Development for Hotels.com, an Expedia Inc company. She's responsible for developing B2B partnerships for Hotels.com and running a BD team globally. To accelerate growth, Hotels.com is looking to build and develop a long term relationship with strategic partners that can mutually drive customer acquisition and/or enhance customer experience by providing value-add services. Examples of partners are large size financial institutions, loyalty programs, etc
Valarie is the co-founder of Shoot My Travel the digital marketplace that connects travellers with local professional photographers, on demand. Founded in 2015 with her business partner Camilo Rojas, Valarie has brought the Miami-based startup to over 230 destinations worldwide and launched the first vacation photography platform that offers photo tours operating through an iOS App. Recently, Shoot My Travel was selected as one of the five startups accepted into Hotels.com and Expedia Affiliate Network's inaugural start-up accelerator programme Hotel Jumpstart.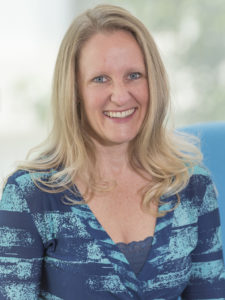 Merilee founded UnderTheDoormat in July 2014 after a decade-long successful career at oil and gas giant Shel.

The inspiration for establishing the company came from her own travelling experiences in 70 different countries. As the elected Chair of the newly formed industry body, STAA, she is passionate about helping professionalise and grow the industry in the most responsible way.
Come to network with like-minded peers and listen to passionate travel women share their personal stories and journeys in the industry!
The event will be hosted by The Trampery's Traveltech Lab and moderated by Alessandra Alonso of Women in Travel. The panel will be followed by networking drinks and refreshments.
We look forward to seeing you on the night!