3D is a month-long dynamic online program about Virtual Engagement.
About this event
3D | The Trilogy of Virtual Engagement
Are you a manager and you want to implement something new and help team members to embrace the change❔
Are you a trainer and you want to support people to learn a new behaviour❔
In both cases, you are initiating change. Change comes along through understanding and engagement. Experience has shown this is done in a different way online than offline.  
Join the 3D and learn how using Body, Language and Voice, brings choice on the way you work. Click here for more info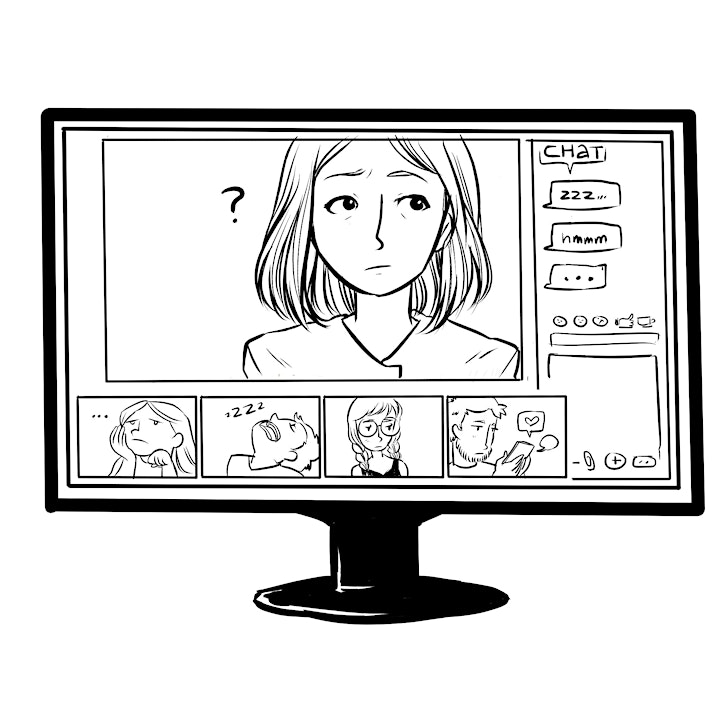 TAKEAWAYS
The training aims to challenge your current working methods and to provide answers to the following questions:
🔸What are my unique qualities when it comes to engaging?
🔸How can I use my body to reach my best performance?
🔸How to change the narrative of my teams with coaching language?
🔸How do I unlock my voice's full potential?
COURSE PROGRAM​
During the group sessions, using Embodied Learning, Group Coaching and Storytelling we offer a setting where you can go beyond your regular practice and see how you can become skillful in engaging your teams.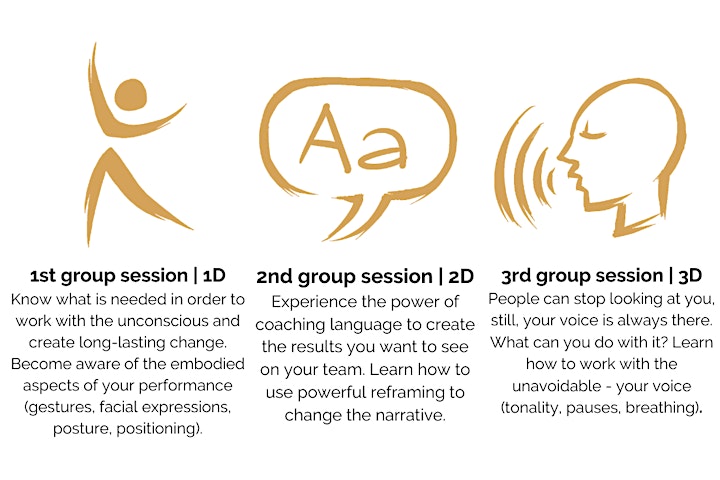 With 1-1 coaching we support you to personalise your learning journey. Individual coaching is additional to the group sessions and you can request it when the time is right for you. Either in between or after the sessions.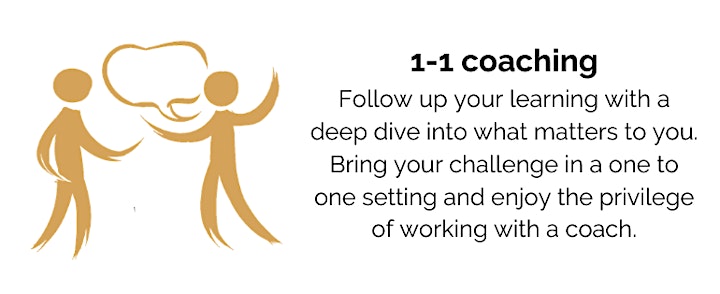 Here is the timeline of the 3D project
The dates for the group sessions are fixed:
17/09, 24/09, 01/10 at 18:00 - 19:30 Amsterdam time (CEST)
The date for the 1-1 coaching will be agreed per individual.

Date and time
Location
Refund policy
Organiser of 3D | The Trilogy of Virtual Engagement
Lena Nasiakou
"Moving is our brain's favourite way of learning", is the principle that Lena is applying when educating leaders. Lena perceives training as a playground where embodied coaching methodologies stimulate learning both in the body and mind. 
Creativity, structure and passion for growth are the foundations of her work and reflective touchstones, as she synthesizes new ideas to bring forth an embodied way of learning, training & coaching. 
Lena's qualifications:
• Master Degree in Adult Education
• Coaching Certification
• Training Certification
• Embodied Methodology Specialization
• CRKBO Teachers Quality Code