Sales Have Ended
Ticket sales have ended
Thank you for registering for the Summer July Morning of Mindfulness with Sinéad McShane.
Event Information
Refund policy
Refunds up to 7 days before event
Eventbrite's fee is nonrefundable.
Sales Have Ended
Ticket sales have ended
Thank you for registering for the Summer July Morning of Mindfulness with Sinéad McShane.
Online Morning of Mindfulness Guided Summer Retreat... Calm abiding... Sunday 25th July 2021 9am-12noon.
About this event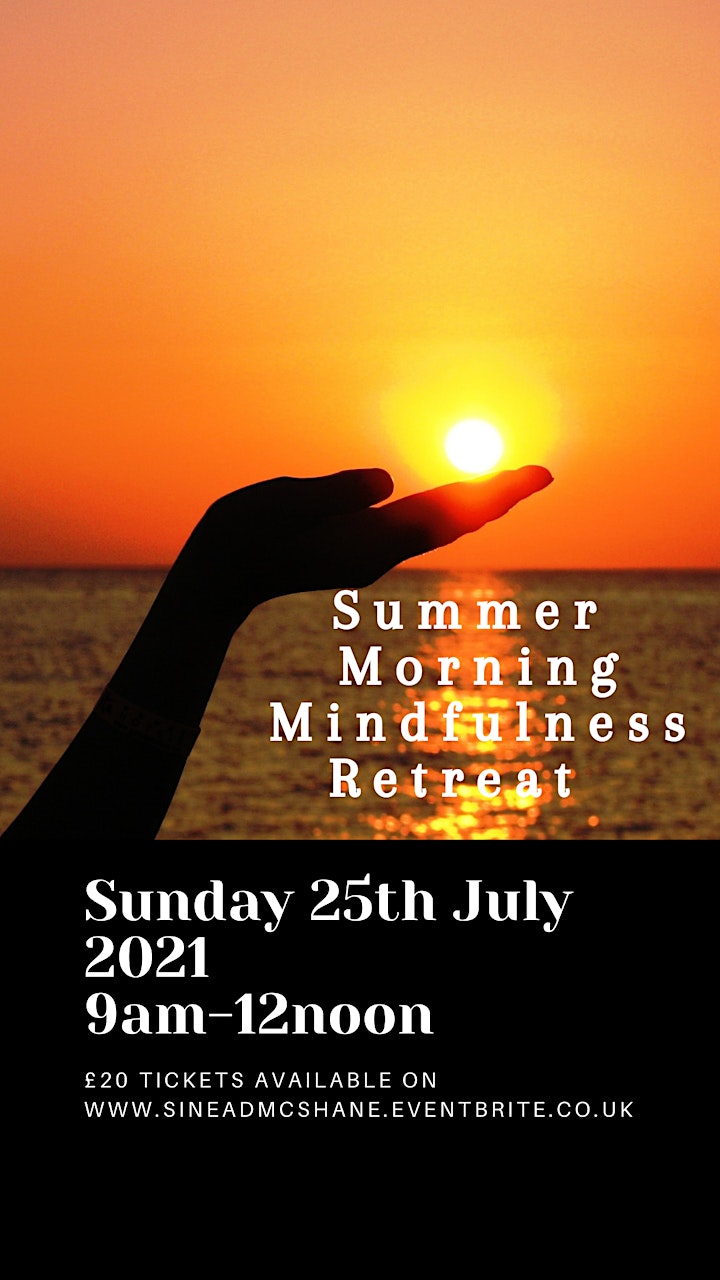 Join me for a morning of seamless mindfulness practices. A period of practicing calm abiding. Settle in with guided focused attention meditations: mindfulness of the breath, body, and senses. This will be experienced through both stillness and movement. Practice open attention meditation (choiceless awareness) cultivating acceptance of what is already happening, noting our own reactions, likes,don't likes, habits, emotions and thoughts, and learning to be in wise relationship to whatever unfolds. Finally we will practice loving kindness meditation, cultivating inner and outer compassion of mind, body, heart, world.
This Summer Retreat will be built around four pillars of wellbeing: Awareness, Insight, Connection and Purpose.
There will be music, poetry, and a mindful eating practice, mindfulness walking (going nowhere) and gentle mindful movements based on hatha yoga and Tai Chi.
This Summer Retreat will include readings from Mary Oliver's work and we will be connecting deeply to nature poetry and Earth meditations.
The intention of the morning is practising dropping down from the default 'thinking' mode of the mind to the 'being' and 'sensing' mode of mind,setting a new default mode of mind, one that is less reactive and more responsive with mindfulness training. Yet there is nothing to do, set out to achieve or strive for. There is nothing to fix.
By purchasing a ticket, you are agreeing to take full responsibilty*for your mental and physical well-being. It is not advisable to take this retreat if you are currently experiencing a trauma. *This includes but is not limited to the movements of mindfulness in motion practices. No one knows your own body and limitations more that you do, accepting them and working within your own boundaries. This is a practice in itself. Accepting our bodies are they are in each present moment and listening to the wisdom within. If you need to consult with me beforehand please email me.
This retreat can be considered as an essential self care choice point. It is a time for 'coming to our senses' to appreciate the simple things in life ....literally ... our senses, which are doorways into the present moment.
The invitation is to come with a beginners mind and experience what is here to be experienced, what is here to be noticed.
Here are some comments made by others, about the previous mindfulness morning retreat.
"Thank you so very much for the Mindfulness retreat yesterday. It was an invaluable gift, and it came to me so unexpectedly this week - when I needed it the most! Thank you, thank you, thank you! " ...Participant
"Thank you Sinéad that was a wonderful morning and just what I needed. 🙏💕" ...Participant
"I just want to say I really really loved the morning of mindfulness. I think you are a really amazing mindfulness teacher. I've never done online mindfulness meditations, I've been resisting going online as I didn't know how it would be. But I absolutely loved it and I just loved your style. Thank you" ...Participant
Please contact me via email if you wish to discuss any individual adaptations you may require or there is something you wish to tell me so I may support you during the retreat. If this is your first time experiencing mindfulness you are very welcome. Perhaps drop me a message and let me know. Please don't hesitate to contact me if you have any questions.
You will receive the zoom link when you register and reminders closer to the timex
mindfulness.sineadmcshane@gmail.com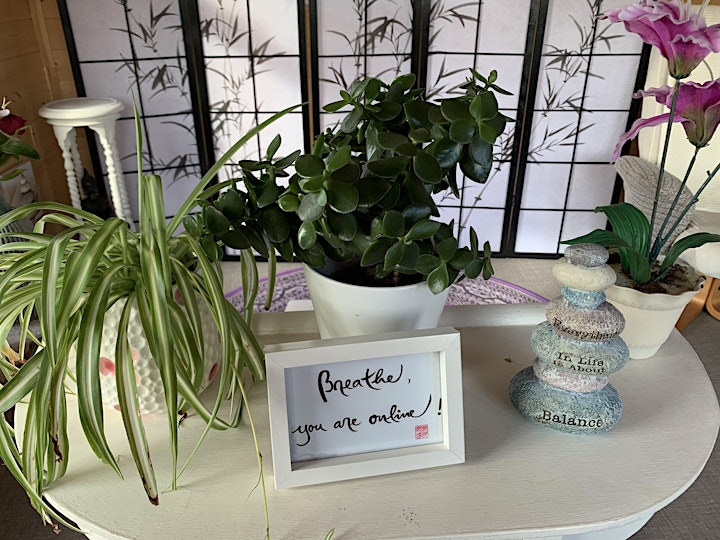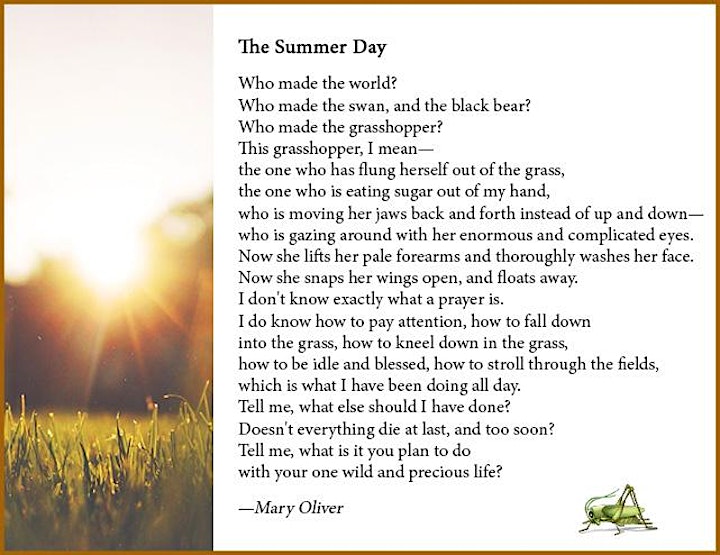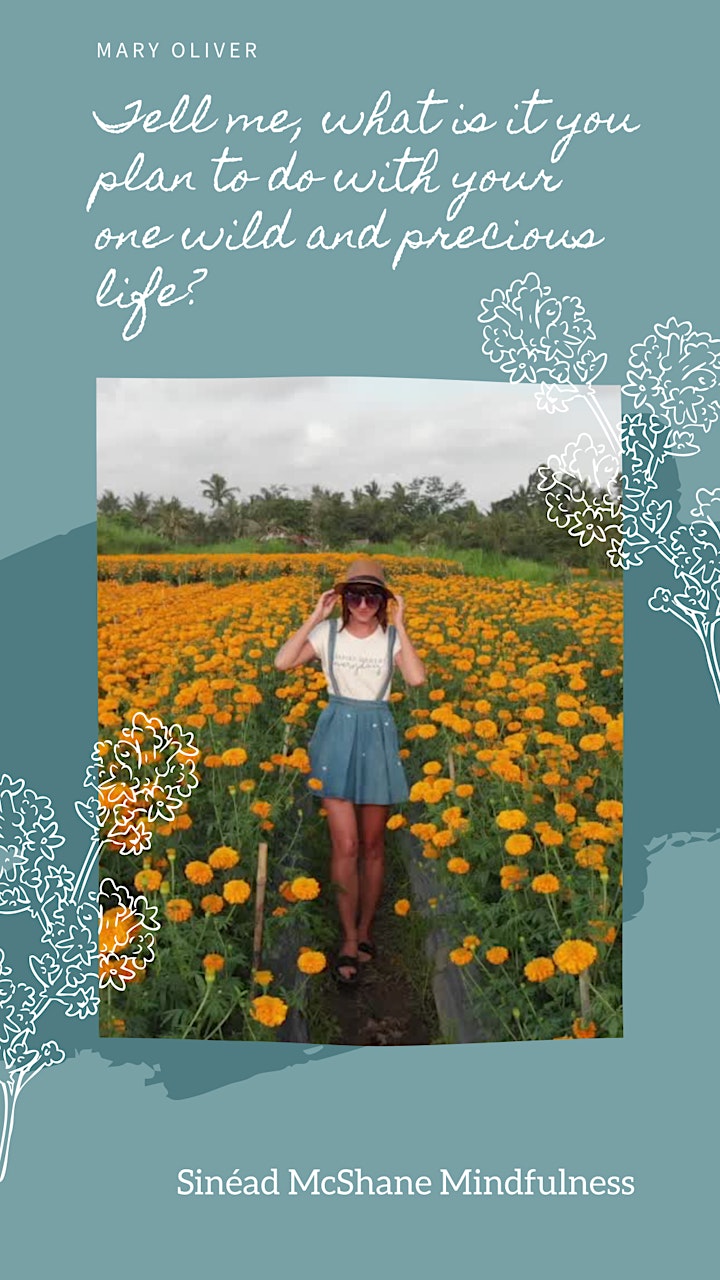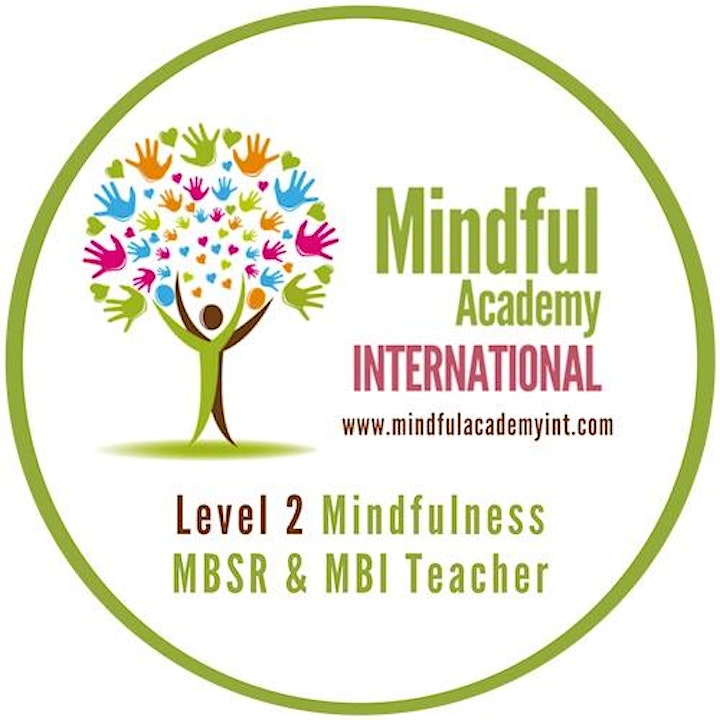 Date and time
Location
Refund policy
Refunds up to 7 days before event
Eventbrite's fee is nonrefundable.
Organiser of 3hrs Morning Mindfulness Meditation SUN 25th JULY 21