3rd AFRUCA Summit on African Children and Families in the South of England 2015

Saturday, 10 October 2015 from 09:00 to 17:00 (BST)
Event Details
3rd AFRUCA Summit on African Children and Families in the South of England 2015
Theme: Safeguarding, Everyone's Responsibility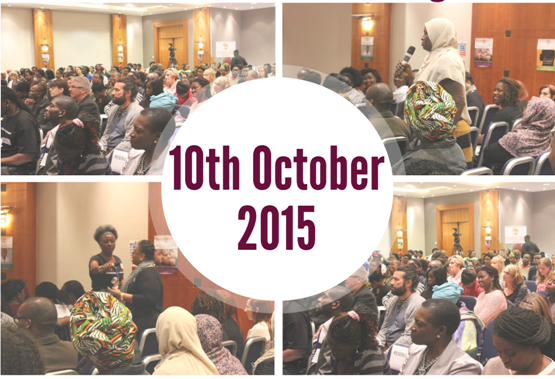 #AFRUCASUMMIT2015 
 
Date: Saturday 10th October 2015
Time: 9:00am to 5pm
Venue: Kensington Aldridge Academy (KAA)
1 Silchester Road
Ladbroke Grove
---
Event Convenor: Modupe Debbie Ariyo OBE - Founder of AFRUCA
Event Host: Afua Hirsch  - Social Affairs Editor - Sky News and AFRUCA Vice Chair
Keynote Speakers: 
Kevin Hyland OBE - UK Anti-Slavery Commissioner

Sue Berelowitz - former Deputy Children's Commissioner
Special Guest of Honour: HRM Queen Naa Tsotsoo Soyoo I (Queen - Ga tribe in Accra, Ghana)
---
Special Performances: 
Ayan De First (Oduduwa Talking Drummers) 
Jesse Appiah (Singer/Songwriter) 
---
Summit Aims and Objectives:
This year's Summit on African Children and Families is a follow up to the very successful events held in October 2013 and October 2014. It aims to explore key safeguarding issues and challenges faced by children of Black and African origin across England with a view to generating ideas and solutions to help combat the problems. This event aims to empower young people, their parents and the community to take ownership of the myriad of challenges confronting them to be able to ensure better safeguarding and protection for children.
Participants will spend the day sharing knowledge, ideas and professing solutions to help support families who are facing challenges leading to risk of harm to children.

Summit Format
This free, one day event will be in the form of workshop sessions. Many agencies and community organisations working on different issues are also exhibiting at this event. They will be on hand to take referrals from parents, young people and others who may require help and support in different ways.
Themes of this Summit
Themes will be explored through 4 different plenary workshops and 1 special session on Female Genital mutilation (FGM). Participants will be able to attend all workshops.
---
1. Workshop One: Promoting our Health and Wellness
Speaker 1: Stephen Joseph  - Mental Health Nurse and Coordinator Hope Charity -Wandsworth 
Speaker 2: Christabel Kunda - HIV Support Services & African Communities Service Manager - NAZ project
Speaker 3: Dr Charles Easmon - Medical Director - Your Excellent Health Service
Chair: Dr Diahanne Rhiney - Founder - Diahanne Rhiney Consultancy
---
2. Workshop Two: Youth Crime - (Grooming, Peer Pressure, Gangs, Guns and Knife Crime)
Speaker 1: Dorcas Gwata - Public Health Specialist & African Affairs News Analyst -  Arise TV, London
Speaker 2: Manni Ibrahim-Detached Youth & Community Worker- Westminster City Council and Consultant for Y.E.S ( Youth Empowerment Solutions )
Speaker 3: Kenny Imafidon-  Founding Director ClearView Research, Bite the Ballot Ambassador and Trustee of the British Youth Council
Chair: Jennifer Izekor - London Commissioner - Independent Police Complaints Comission
---
3. Special Session: Female Genital Mutilation
Speakers: AFRUCA Anti-FGM Youth Champions
Chair: Muzvare Betty Makoni - CNN World Hero and Founder Girl Child Network
---
4. Workshop Three: Faith Based Abuse (Religion and Sexuality & Abuse linked to Belief in Witchcraft and Juju)
Speaker 1: Justin Bahunga - Training Consultant on Faith Based Abuse
Speaker 2: Jide Macaulay - Founder & CEO - House Of Rainbow CIC
Chair:  Gani Martins - Social Care Improvement Management Consultant and Former Interim Strategic Director for Children's Services - Salford City Council
---
5. Workshop Four: Domestic Violence (DV) in African Families
Speaker 1: Kudakwase Nyakudya  - Founder - Kahrmel Wellness
Speaker 2: Memory Nyahunzwi - Script Writer & Producer,Trapped Movie
Speaker 3: Delores McPherson- Director- Claudia Jones Organisation
Chair: Sharon Griffiths - Independent Social Worker
---
Refreshments and Child Care
Refreshments will be provided at the event.
Please note that childcare is now closed.
If you would like to bring any child(ren) aged 6-14 years please send an email to:saater@afruca.org and you'll be put on a waiting list.
We expect this free event to be over-subscribed. Please register now to avoid any disappointments.
Your donations are kindly welcome.
To register visit:  
https://www.eventbrite.co.uk/e/3rd-afruca-summit-on-african-children-and-families-in-the-south-of-england-2015-registration-17187837284
---
Our Supporters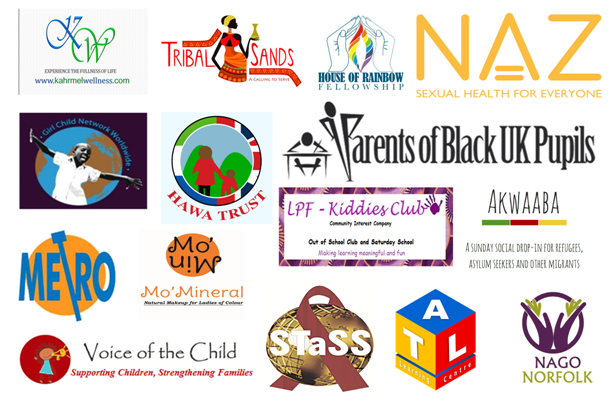 AFRUCA – Africans Unite Against Child Abuse
When & Where

Kensington Aldridge Academy
1 Silchester Road
Ladbroke Grove
W10 6SQ. London
United Kingdom


Saturday, 10 October 2015 from 09:00 to 17:00 (BST)
Add to my calendar
Organiser
Africans Unite against Child Abuse (AFRUCA) was established in May 2001 as a platform for advocating for the rights and welfare of African children. The main focus of our work is Prevention and Early Intervention. The 1989 UN Convention on the Rights of The Child and the UK Children's Acts of 1989 and 2004 provide the foundation for all our work at AFRUCA. We aim to promote the best interests of the child in all our activities. Our stance is that culture and religion should never be a reason to abuse children. We work in five key areas including Awareness Raising and Sensitisation, provision of Education, Information and Advisory Services, Advocacy and Policy Development, Community and International Development as well as Direct Support for Children, Young People and Families.