Event Information
Location
Cambridge
Homerton College Conference Centre
Hills Road
Cambridge
CB2 8PH
United Kingdom
Description
Our theme this year is 'Innovation, Valuation and Licensing'. The meeting has a formal programme of talks, a small exhibition and plenty of time for networking. This year we have talks on IP insurance, and how to audit IP as well as insights into valuation of IP and the litigation process. We also have two talks on the use of information for decision making, the first on how to search the full text of patents for effective retrieval to help with patentability and freedom to operate decisions, and the second provides insights on how to use IP publications in order to find business intelligence.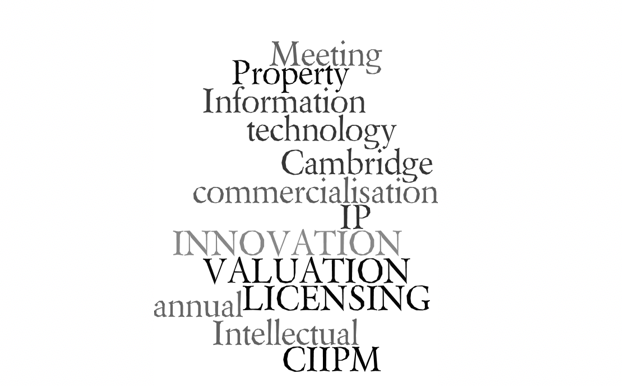 Workshops
10.00 - 12.00
1. Build your own competitive intelligence Tracker with ds9.
Klaus Kater, Managing Director
Deep Search 9 GmbH
11.00 - 12.30

2. Why can I believe this?
Using automation to support FTO and Invalidity searching with Patent Reader and SpanMatch from CFL Software Limited.
David Wools, Chief Technology Officer, CFL Software Ltd.

Lunch from 1pm / Exhibition
Programme

Introduction and Welcome

Using IP valuation methods to assess damages under the Unified Patent Court
Roya Ghafele, Executive Director, Oxfirst.

Searching for Prior Art and FTO in full text databases
Maddy Marley, Senior Information
Scientist, Global Patents, GSK

The IP Journey and risk mitigation
Paul Storer, UK IPO

IP Insurance- Protecting investment in IP
David Bloom, Safeguard IP

Break / Exhibition

Using intellectual property information for business intelligence research
Rebecca Davies, Marks & Clerk
The Value of Valuation in IP Transactions
Lawrence Bickers, Coller IP

Patent and know-how licensing
Talitha Shkopiak, Taylor Wessing

Drinks & Canapes / Exhibition
Exhibitors.
Coller IP
Deep Search 9
EBSCO
FIZ Karlsruhe
Minesoft
Questel
RWS Group Inovia
UK IPO
(Order of talks TBC )
To find more about CIIPM click Here
---
Date and time
Location
Cambridge
Homerton College Conference Centre
Hills Road
Cambridge
CB2 8PH
United Kingdom