Description
A conference promoting
Gender in the Early Years: Ideas into Action
. Hosted by
Bristol Men in Early Years (BMIEY) Network
in partnership with
Bristol Learning Cities.
Early Years Educators, Professionals, Academics, Students, Policy Makers and all with an interest in challenging both gender imbalance and stereotypes are invited to take part and engage on the day.
For us, one of the most significant challenges is the restrictive gender stereotypes we place on our children. Through exploring how children's ideas around gender are formed in their early years, we can try and counteract the dominant cultural constructions that divide boys and girls.
We also want to challenge the low status attributed to the profession. It is crucial we value the period in which children develop their own set of values and beliefs about themselves and society. We believe we can achieve this through policy and practice informed by research.
Why, then, do we still not give the profession the status it deserves? How can we effectively tackle the gender imbalance in the workforce, at just 2% male? What do we need to do to remove these restrictive stereotypes we place upon boys and girls? What difference can this make in wider society?
BMIEY works to transform the way we think about gender in the early years and promotes the value of a diverse workforce as role models for children. We want to encourage evidence-based practice and promote gender flexible pedagogy.
Join us on July 10th 2018 to contribute and learn together!
All welcome.
*Eventbrite Registration has closed. Contact Bmiey.co.uk for any final enquiries *
*Lunch Provided.*
*Doors open from 9:00am, the day will begin at 10:00 and run through til 4:00pm*

*You may select 3 workshops in terms of preference on the booking form, we will try our best to match you with your top preference. Please note this is not guaranteed. Workshops are on a first come, first serve basis. Workshops may still be added.*
---
Keynotes
Professor Robert Winston
Professor Robert Winston is Professor of Science and Society and Emeritus Professor of Fertility Studies at Imperial College London. His impressive medical accomplishments span half a century – from pioneering new treatments to improve in vitro fertilisation (IVF) to developing methods for embryo screening.
As a politically active member of the House of Lords, Robert Winston has voiced his concern over the increased focus of 'formal' teaching for reception children. He has also produced works of non-fiction designed for younger audiences such as Evolution Revolution (2009). No stranger to the glamourous world of television, Lord Winston's highly-respected documentary 'Child of Our Time' gave us one of the longest-running insights into child development by following 25 millennials from birth through to adulthood.
The nation has come to signify Lord Winston as an authoritative figure of popular science and we are extremely excited to welcome him to the National Men in Early Years Conference.
Lucy Crehan
Lucy Crehan is a qualified teacher, an education explorer, an author, and an international education consultant. She taught science and psychology at a secondary school in London before becoming interested in education research and policy, completing a Masters, and setting off on an educational exploration around the world's top performing education systems. She helped out in schools and lived with teachers in Finland, Canada, Singapore, Japan, New Zealand and Shanghai, spending a month in each place.
Since returning from her trip she has published a trade book – Cleverlands – recounting her findings, written a specialist book on teacher career structures for IIEP UNESCO, advised the UK government as part of a working group on teacher workload, and spoken about her work at conferences in the UK, US, France and Sweden. She spent a year working as part of a team advising foreign governments on education reform at Education Development Trust, and now works as an independent consultant and author.
Graham Andre
Graham Andre has been a teacher for 6 years, he is currently Year 3/4 phase leader at Lanesend Primary School on the Isle of Wight. It is at his current school where the BBC2 documentary 'No More Boys and Girls: Can Our Kids Go Gender Free' was filmed. Graham's class featured heavily in the documentary and the impact it had on his children now means he champions a 'Gender Neutral' approach to teaching in all services that work with children.
---
Workshops
Dr Jo Warin
Dr Jo Warin is a senior lecturer in Educational Research at Lancaster University and Co- Director of the Centre for Social Justice and Wellbeing in Education. Jo's research is currently focused on Men in the Early Years, in the UK and overseas, with several relevant journal articles, a co-authored book 'Men, masculinities and teaching in early childhood education' and a forthcoming book (Jan 2018) Men in Early Childhood Education and Care -Gender Balance and Flexibility. Her broader research interests are in gender, education and identity. She teaches on the online Doctoral Programme in Education and Social Justice and supervises many PhD students.
Workshop: Making the most of a mixed gender workforce to challenge children's gender stereotypes.
In the first half of this workshop I will present some of the strategies that I have uncovered in research I've undertaken in Sweden in and in the SE of England to draw out ways that 'mixed gender' teams challenge the gender binary and ways they reinforce it ( sometimes without realising).
Then I hope, in the second half, we can all discuss some practical strategies for ways to move forward to develop a gender flexible pedagogy. We can reflect on gender sensitisation for ourselves and for the children we work with. We will assemble ideas about challenges and about what works.
Dr Finn Mackay
Dr Finn Mackay is a Senior Lecturer in Sociology at the University of the West of England, Bristol, UK. After a varied career in youth work with boys and young men and then education policy on domestic abuse prevention and anti-bullying, Finn returned to academia and completed her PhD in the Centre for Gender & Violence Research at the University of Bristol.
Founding the London Feminist Network in 2004 and being part of reviving the London Reclaim the Night march, Finn has long been involved in feminist activism in the UK and is a regular writer and media commentator on women's rights. She is the author of 'Radical Feminism: Activism in Movement' published by Palgrave. Finn lives in Bristol with her wife and young son and one middle aged cat"
Workshop: Freeing Children From Gender Constraints
Deborah Price
Deborah Price works as a lecturer and trainer for The Open University and Working with Others. During her career she has worked as a lecturer in early years in higher and further education, an Ofsted inspector, playworker, primary teacher and youth worker.
She has co written four books: on leadership, LGBT awareness, gender awareness and assertion techniques – all based in early years practice and published by Routledge. Most recently she has written 'A Practical Guide to Gender Diversity and Sexuality in the Early Years' published by Jessica Kingsley Publishers.
Workshop: Gender Diversity and Sexuality - Practical ideas to enhance practice in early years.
This workshop will look at practical ways to create a positive environment for children, parents and carers and practitioners when thinking about sexuality and gender and how it is reflected in an early years setting. There will also be resources from Working with Others to take away.
Read Deborah's guest blog entry, talking about her workshop, here.
Dr Simon Brownhill
Dr. Simon Brownhill is a Senior Teaching Associate in the Faculty of Education at the University of Cambridge. He currently serves as the Lead for the China Early Years Project in collaboration with Peking University. His research and writing interests include children's writing, their physical development, managing children's behaviour and the male role model in the Early Years (the focus of his doctoral work). He has been invited to present his research at international conferences including Ireland, Portugal and Indonesia (all as a Keynote speaker). He is the co-author of Becoming a Brilliant Trainer: A Teacher's Guide to Running Sessions and Engaging Adult Learners which was published by Routledge in 2018.
Workshop "How Do You Solve A Problem Like Attracting, Recruiting, Retaining And Developing Men In The Early Years?"
To say there are significant barriers that prevent men from working in the Early Years is a bit of an understatement, especially when one considers the 'core three': being poorly pay, the low status of the job, and the fear of false allegations of child abuse.

Combined with issues of isolation, scrutiny from friends, family and colleagues, and the challenges to one's masculinity/sexuality, it is hardly surprising that the Early Years sector continues to experience a real shortage of men who volunteer, train or work with young children.

So, what can be done about this?

Well, quite a lot, actually!

This interactive workshop focusses its attention on practical ways that we can use to attract, recruit, retain and develop men in the Early Years. Drawing on select content from Simon's new co-authored book with David Wright (Men in the Early Years: Building a Mixed-Gender Workforce, Jessica Kingsley Publishers, November 2018), delegates will consider how different organisations such as schools, training providers, Men's Groups and the government (local/national) can utilise a wealth of effective strategies to positively drive the 'more-men-in-Early-Years' agenda forwards.

Delegates will have the opportunity to build a metaphorical 'toolkit' of ideas that they can take back to their workplace and put into action in an effort to inspire men to want to work with young children!

David Wright
David Wright is the owner of Paint Pots Nurseries, at Southampton based group of Early Years settings. Alongside this, he is an advocate for Men in Early Years. In this capacity, he is active in the promotion of and support for a more balanced-gender Early Years workforce. David is one of the founders of the local support group Southampton Area Men in Early Years (SAMEY) who organised the first ever UK national Men in Early Years conference in 2016. He has contributed to British Government advisory groups on gender-balance in the Early Years workforce. David is an international speaker on Men in Early Years, a regular contributor to Early Years publications and online media, and the UK representative to the leadership team of the World Forum working group on Men in Early Childhood Education.


Workshop: Pride and Prejudice: Parental Perspectives on Gender Roles in the Early Years
In this interactive workshop delegates will be introduced to select research findings reported in David and Simon's forthcoming book - Men in the Early Years: Building a Mixed-Gender Workforce (Jessica Kingsley, 2018). Drawing on data generated from a large parental survey, delegates will critically reflect on some of views expressed about the role of men in the Early Years workforce. The workshop will also facilitate an opportunity to propose and evaluate practical strategies that professionals can use to not only promote positive parental attitudes towards men working with young children but also challenge those that are 'not so positive'!
Read David's guest blog entry ahead of the conference here.

Let Toys Be Toys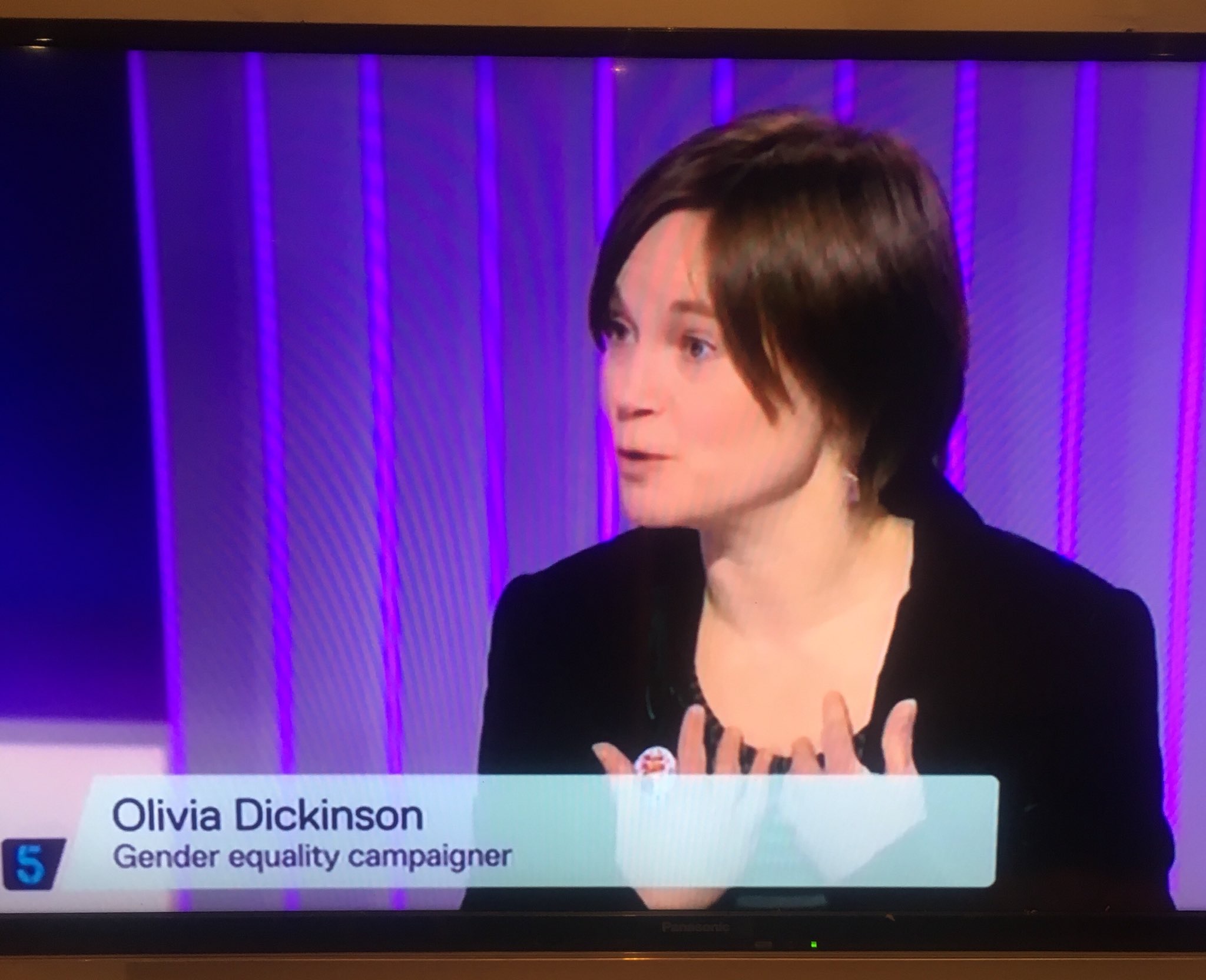 Let Toys Be Toys: Let Toys Be Toys was set up in 2012 by a group of parents concerned about gender stereotypes in marketing to children. Initially they targeted retailers of toys, and 14 retailers now no longer have 'girls' and 'boys' signs in their shops. In 2014 the campaign expanded to include books, and 11 publishers are now on board with the #letbooksbebooks pledge, no longer publishing books whose titles say they are only for boys or for girls. Since 2014, Let Toys Be Toys has also offered resources for schools and early years - lesson plans for teachers from Reception to Y9, advice and guidance for early years settings and primary schools on how to challenge gender stereotypes, as well as support for parents.
Olivia has volunteered for the campaign since 2014, initially leading on the schools resources but gradually getting involved with social media, conferences and speaking publicly on behalf of the campaign. Her background is in digital media for kids, and she has one son.
Workshop: how practitioners can challenge gender stereotypes in early years settings, why it matters for both boys and girls, with a wider view of what parents and society can do and why it's important to start early.
Nicky Oram
Nicky is the Programme Leader for Early Years Initial Teacher Training at Best Practice Network in partnership with eQualitas. Nicky has also led a number of other early years programmes during her time at Best Practice Network including EYITT's predecessor Early Years Professional Status. Nicky manages a large team of tutors and mentors who work in a wide range of settings all over the country.
She is passionate about early years having worked as a primary school and early years teacher for many years in London, Sussex and more recently in Wiltshire. Nicky is always keen further her own development and is currently enjoying the new opportunities offered on the Master's degree in Education programme that she is undertaking.
Workshop: Perspectives from recent trainees on the Early Years Teacher training (EYITT) programme
Find out more about the workshop from Nicky here.
Natalie Bennett

Natalie is one of the original founding members of TIGER way back in October 2012. Natalie believes that TIGER highlights the true potential of young people by empowering and uniting them to become their authentic and ever- changing self, without fear of judgment, so that they can just finally focus on the stuff that matters.
Her experiences include working as a tutor at Lancaster University working with media and culture undergraduate students, a researcher and workshop facilitator with the charity EACH (Educational Action Challenging Homophobia), a project coordinator for the charity Envision and a team leader working with ICS (a government funded initiative) supporting young people in Malawi on a social action project empowering women living with HIV and Aids.
Natalie is also passionate about coffee, Frida Khalo, The Spice Girls (who isn't?!?) and her little human Ruben.
TIGER is a Bristol-based, not-for-profit workers' co-operative that run unique participant- led workshop programmes, exhibitions and resources aiming to provide a supportive platform for young people to critically understand their identity, gender-based barriers, and how gender inequality can be challenged in their own lives and beyond, leaving a lasting legacy for the next generation.

Workshop: Parenting and teaching towards gender euphoria: an intersectional & trans inclusive approach

When do you feel most comfortable in your gender/identity? How does your gender intersect with other aspects of your identity to create certain privileges or barriers? And what answers might you give if you were trans or non gender conforming? In our session we will reflect on these questions to understand what they teach us on how we, as parents and teachers, can develop an intersectional approach that will open up gender for our children rather than limit and close it down for them. TIGER argues that we have a powerful opportunity to create social change for our children and by using the most important resource we have- ourselves, we can achieve the ultimate goal of a society where every child is free to engage with their own unique identity narratives and experience gender euphoria!

Michael Conroy
Founder, 'Men Addressing Gender Norm Enforcement, Stereotyping & Sexism': 'MAGNESS'
Michael has worked in Secondary Education in England for 14 years. During the course of this work he came across the organisation A CALL TO MEN UK which seeks to engage boys and young men in ending male violence against women and girls by critically reflecting on how boys and men are 'collectively socialised' by society to think, act and view themselves and, by extension, to view and treat women and girls.
Michael spent several years as Development Coordinator for ACTM UK, work which took him to many UK Universities, high schools and primaries, as well as Youth Justice, Early Help and Family Support settings, working both directly with boys and young men and the teaching and support staff who work with them.
He has recorded a TEDx Youth Talk (Birmingham, Oct '17) and spoke as an expert guest on the Parliamentary Women & Equalities Select Committee session on Sexual Harassment and its causes.
Workshop: 'The Man-Box (A.K.A. the Collective Socialisation of Masculinity): How it harms, hinders & privileges boys & men and impacts on the women & girls who share our lives.'
Read Michael's Medium piece 'We Have To Talk With Our Boys' here.
Dr Ben Hine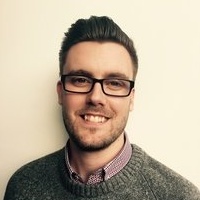 After completing a BSc in Psychology at Royal Holloway, University of London in 2010, Ben went on to complete his PhD at the same institution between 2010 and 2013. His PhD thesis examined the gender-typing of prosocial behaviour across childhood and adolescence, in an attempt to challenge the assumption within the literature that girls were 'more' prosocial than boys. In fact, the body of work produced from his thesis suggested that, when given a greater variety of prosocial actions to judge, children and adolescents actually gender-type some prosocial behaviours as masculine (i.e., providing physical assistance) and that boys may only display prosociality in a way that still allows them to maintain a masculine identity. He mainly teaches Developmental and Gender Psychology at Undergraduate and Postgraduate level.

He is also a co-founder of the Men and Boys coalition, a network of organisations, academics, journalists, professionals and leaders committed to highlighting and taking action on the gender-specific issues that affect men and boys such as the high male suicide rate, the boys education crisis, getting men into traditional 'feminine' occupations, and fatherhood.

Workshop: 'The Importance of the Early Years: Exploring the Impact of Gender Socialisation on Boy's Career Choices and Aspirations'

This workshop will involve an interactive presentation, where attendees are invited to explore and learn about the early gender socialisation experiences of young boys and girls, and to question the impact of such processes on the educational and occupational choices of those children as they grow.
We will specifically focus on how the socialisation of young boys, within the confines of societies current conceptualisation of 'masculinity', may push them away from careers in caring professions, such as teaching in the early years, nursing etc. We will also set this within the context of broader gendered issues and dialgoues.
Chris Hemmings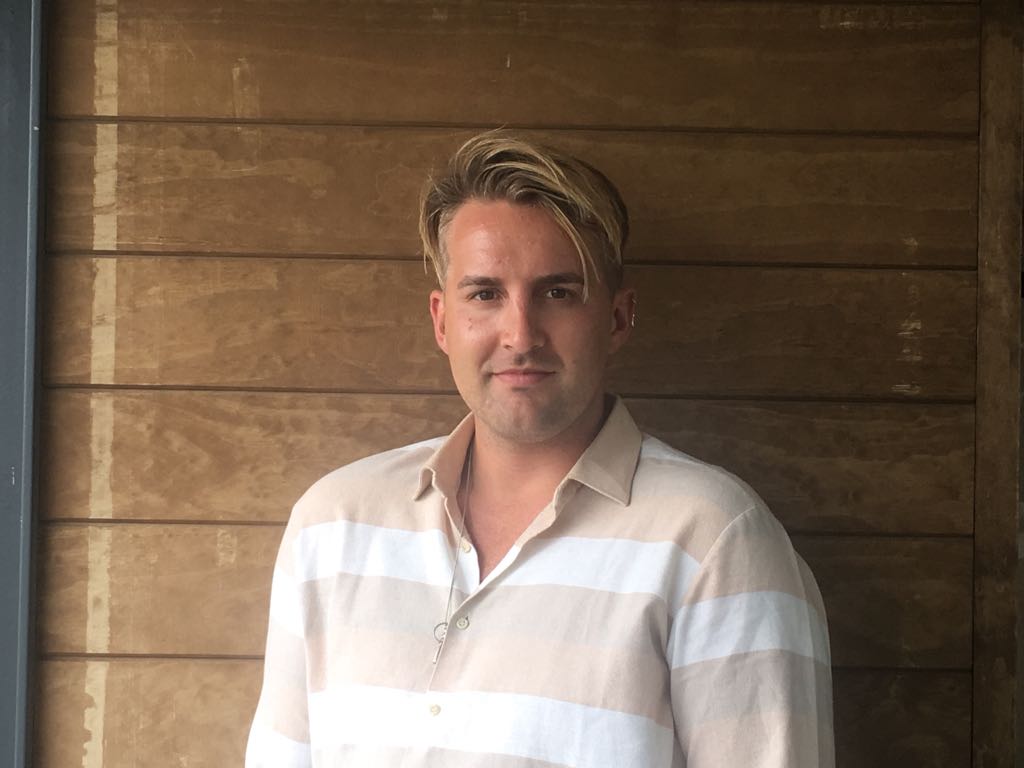 Chris Hemmings is a freelance journalist and author of 'Be A Man – How macho culture damages us and how to escape it'.
The book is part-autobiographical, tracking his own journey from sweet young boy to belligerent rugby lad. It analyses how he got so caught up in macho and lad culture that it culminated in him feeling pride at the fact he didn't cry at his own dad's funeral. It also researches the myriad of ways in which the way we promote an unhealthy version of masculinity – and how that doesn't just damage women and girls, but also damages men and boys, too.
Chris speaks at universities, schools and places of work trying to convince men and boys to drop their machismo and to engage in healthy discussions about the toxic aspects of masculinity.
He now makes films for the BBC including the recent one for BBC2 about Men in Early Years.
Workshop : 'Plugging the empathy gap – how male involvement in young children's lives promotes healthy masculinity.'
Through the constant bombardment of restrictive gender narratives, many young boys grow up at odds with their innate needs for emotional connectivity and one major strand of humanity we drum out of our young boys is that of empathy. Through the messages they receive, such as that they will only be 'real men' if they are tough, strong and stoic, we make them believe that to be empathetic is to be weak.
A lack of empathy is known to be a predictor of violent or aggressive tendencies not only sociologically, but research also points to the fact empathy and violence have similar pathways in the brain. By promoting those pathways to act with empathy, the violent pathways are reduced. Some research has also pointed to the fact women's brains may have a more natural predilection towards empathy than men. It's a theory thats roundly questioned, but even if that is the case surely it only makes the necessity to promote empathy in boys a bigger priority.
By seeing more men in professional pastoral setting, boys will learn that a caring nature is not a female trait, but a human one, and will grow up with a healthy understanding of how their actions not only affect themselves, but also those around them.

---
Comp

è

re
Jason Vit
Jason Vit manages the National Literacy Trust Hubs around the UK. Since 2012 the Hubs have been developing innovative approaches to raising literacy levels in some of the most deprived communities in the country where low levels of literacy are entrenched, intergenerational and having a major impact on people's lives. He also delivers National Literacy Trust consultancy support to help organisations develop their own multiagency responses to the literacy challenge. He regularly speaks at educational conferences and delivers workshops and training covering a range of topics including literacy, social mobility, community engagement and developing partnership models. He sits on working groups for two Opportunity Areas.
---
Stalls
Ceeda
Ceeda is an independent agency specialising in early years research since 1999. Our focus is on producing evidence and insight to inform early years policy and practice. Our work includes pioneering benchmark research used by settings every day to collect and act on parent and staff feedback, and the 'About Early Years' sector research programme, launched in May 2017 to deliver systematic year on year analysis of key sector trends, opportunities and challenges.
Fatherhood Institute
The Fatherhood Institute is one of the most respected fatherhood organisations in the world. Our work focuses on policy, research and practice.
We offer a wide range of training and consultancy services, including courses for family services, courses for schools, workplace courses, and bespoke consultancy.
Bristol Zero Tolerance
Bristol Zero Tolerance is an initiative working towards Bristol becoming a city free from gender-based violence, abuse, harassment and exploitation. Bristol is the first city in England to take on this challenge and we hope that it will inspire other cities to implement similar initiatives.
The vision of the Zero Tolerance City initiative is for Bristol to become a city with a zero tolerance approach to gender-based violence, abuse, harassment and exploitation.
Pete Moorhouse
Pete Moorhouse is an artist educator and early years consultant. He is an honorary research fellow at the Graduate School of Education, University of Bristol researching creative and critical thinking in Early Years. Pete is an associate trainer for Early Education and deliverers training both nationally and overseas. His work in school is centred around developing children's creativity and his practice is inspired by Froebellian principles and the practice in Reggio Emilia. Pete is the UKs leading authority on woodwork in Early Years education and has written several books and journal articles.( www.irresistible-learning.co.uk )
Central to Pete's practice is providing equal opportunities and challenging stereotypes.
Early Education

Early Education is a national charity and membership body supporting early years practitioners and teachers with training and consultancy; e-newsletters, a Journal, books and online resources; and local and national professional networks. We also campaign to raise the quality of early childhood education for every child, seeking to ensure policy makers hear the views of sector experts and practitioners. Find out more about how to get involved at www.early-education.org.uk
The Bristol Standard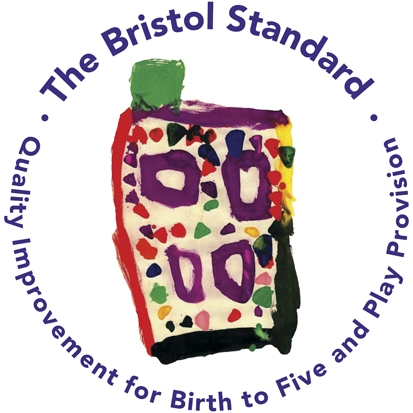 The Bristol Standard Quality Improvement Framework supports all early years' settings in continuously improving the quality of their practice, through a dynamic cycle of informed reflection, discussion, self-evaluation and action. It has been recognized nationally as an example of effective practice. The Bristol Standard empowers practitioners to talk knowledgeably about what they do, why they do it and the difference it is making for children and families in their care whilst providing them with a clear structure for improvement.

Jessica Kingsley Publisher's essential early years books cover topics including PSED, play-based learning, safeguarding and much more. Each book provides support and easy-to-follow steps to help you deliver the EYFS. We also have you covered for all things autism spectrum, special ed., mental health, and gender diversity - offering information and support for young children in all these areas.
Order online and sign-up to our mailing list at www.jkp.com

Sick of the sea of pink and blue, Roanna and Chris founded GenNeu - a gender neutral toy and book store. The online store sources toys in neutral colours and packaging, as well as bedtime stories that reflect the diversity of the world we actually live in - no damsels in distress!
FAQs
What are my transport/parking options for getting to and from the event?
City Hall is on College Green near the city centre. It's easy to get to on foot, bike or by public transport.
More information can be found at https://www.bristol.gov.uk/web/city-hall/how-to-get-here
How can I contact the organiser with any questions?
Please do get in touch with us at BMiEY@Bristol.gov.uk
Will I get to see all the keynotes?
Yes, everyone will see all the keynotes.
When will I know which workshop I'm attending?
This will either be announced closer to the conference or on the day.
Media Disclaimer
Bristol Men in Early Years (BMIEY) Network (C.I.C.) reserves the right to use any photograph/video taken at the 3rd National Men in Early Years Conference. BMIEY may use the photograph/video in publications or other media material produced. To ensure the privacy of individuals, images will not be identified using full names or personal identifying information.
A person attending a BMIEY event who does not wish to have their image recorded for distribution should contact BMIEY@Bristol.gov.uk
Thank you!
Organiser of 3rd National Gender in Early Years Conference Bristol 2018