Sales Have Ended
Registrations are closed
Thank you for registering for the 3rd Reamit Symposium 2021 "Food Waste and Sustainable development: Problems, solutions, and perspectives for the future". You can find more information about this symposium in the link below. https://www.reamit.eu/events/reamitsymposium2021 Kind regards, UCD Reamit team
Sales Have Ended
Registrations are closed
Thank you for registering for the 3rd Reamit Symposium 2021 "Food Waste and Sustainable development: Problems, solutions, and perspectives for the future". You can find more information about this symposium in the link below. https://www.reamit.eu/events/reamitsymposium2021 Kind regards, UCD Reamit team
3rd REAMIT SYMPOSIUM FOOD WASTE AND SUSTAINABLE DEVELOPMENT: PROBLEMS, SOLUTIONS AND PERSPECTIVES FOR THE FUTURE
About this event
The 3rd REAMIT Symposium is intended to provide an opportunity for food producers, food supply chain companies (processing and logistics), local authorities, academics and digital technology providers to explore the problem of food waste and the solutions to achieve more sustainable food systems by reducing the waste and improving resource efficiency.
REAMIT is a large European project funded by the Interreg North-West Europe. The project aims to adapt and apply existing innovative Internet of Things sensors and Big Data technologies.
Aims of the Symposium:
Understanding the importance of REAMIT approach to reduce food waste, and to explore the problems and solutions to achieve more sustainable food systems.
Showcase the achievements of the REAMIT project to date and highlight the associated impact on three key sustainability areas: social, environmental and economic.
It will also be an excellent opportunity to explore synergies between REAMIT and other initiatives in Ireland, EU, and beyond to identify opportunities for future collaborations.
The event will be of interest to food companies aiming to reduce food waste in their supply chains, digital technology providers looking for innovative applications to help reduce food waste, public authorities, food charities and consumer groups that look for strategies for food waste reduction.
Registration closes on 3 December!
More information: REAMIT project
#REAMITSymposium2021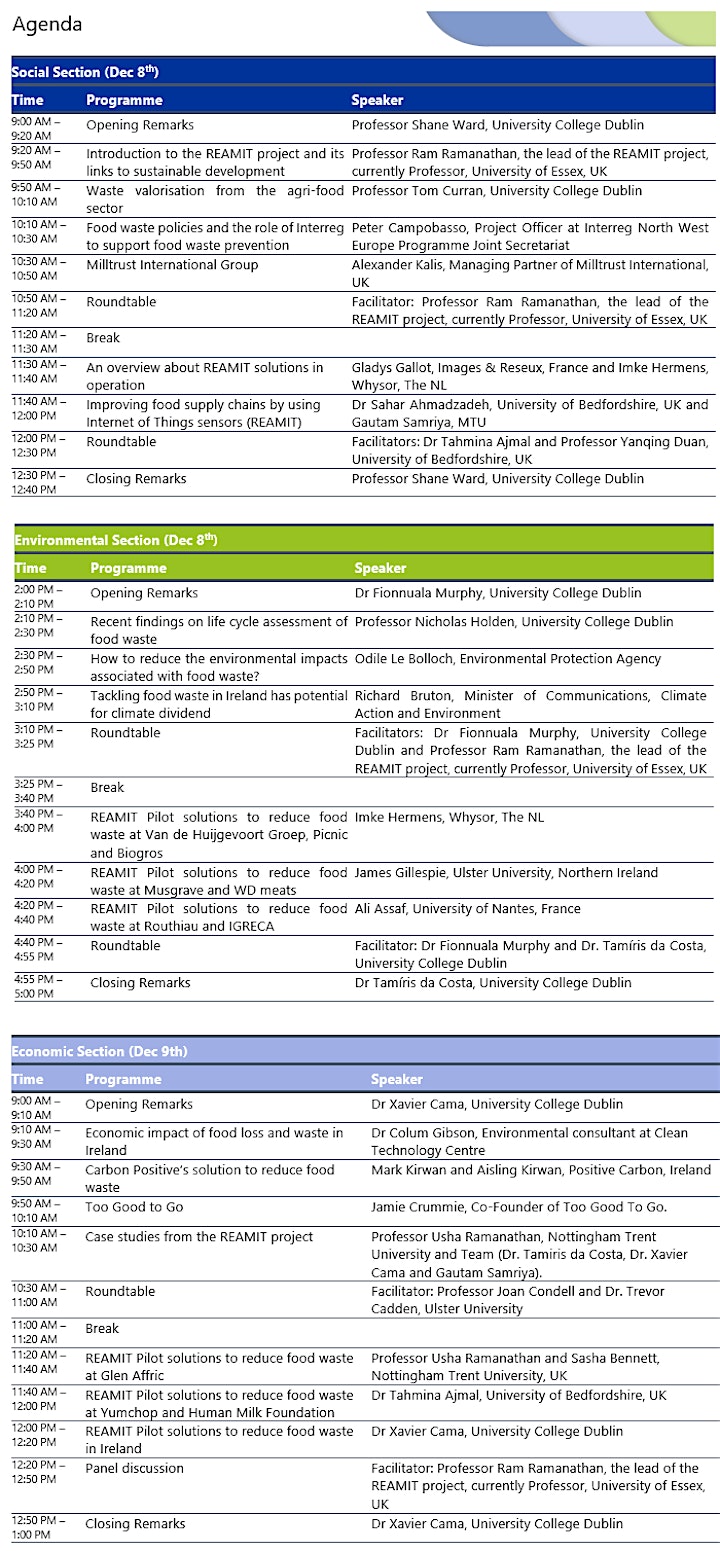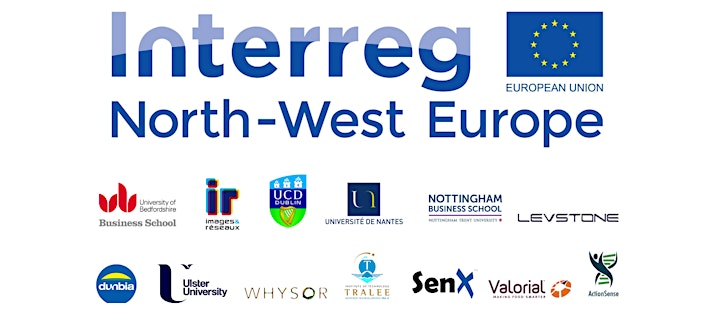 Organiser of 3rd REAMIT SYMPOSIUM 2021 - Food Waste and Sustainable Development