Description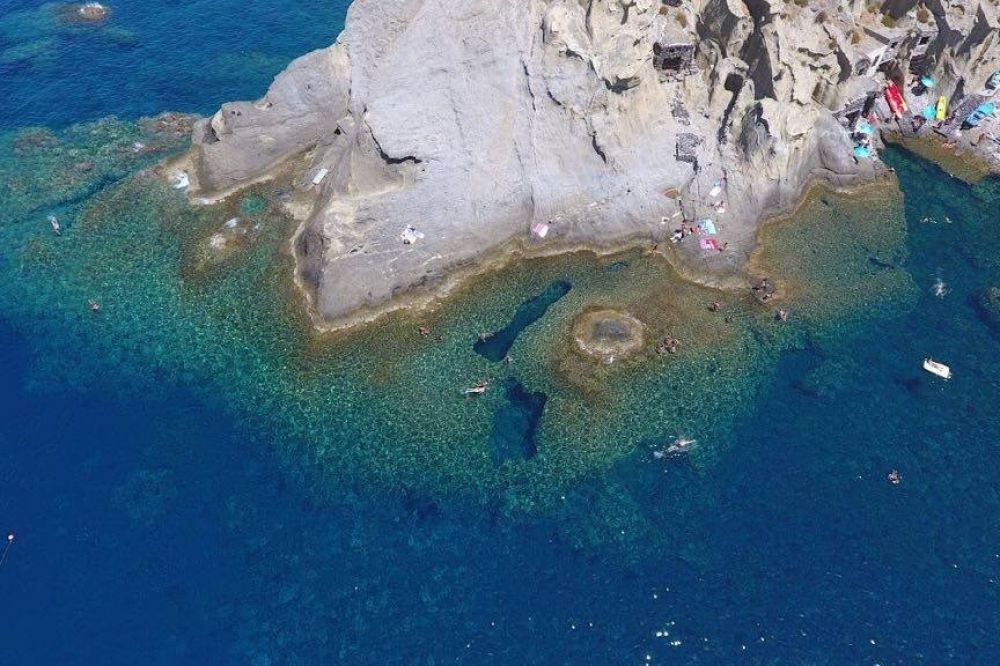 Say yes to life, joy, self-love, abundance, sea, delicious food, connection with Yourself and an unforgettable trip to Sicily.

Do you feel that you would like to bring more happiness into your life? Are you looking for a retreat which helps you relax mentally and physically while exploring yourself at a deeper level? Would you like to immerse yourself in a new environment, in the little-known territory that is waiting for you.

Then this retreat was created for YOU!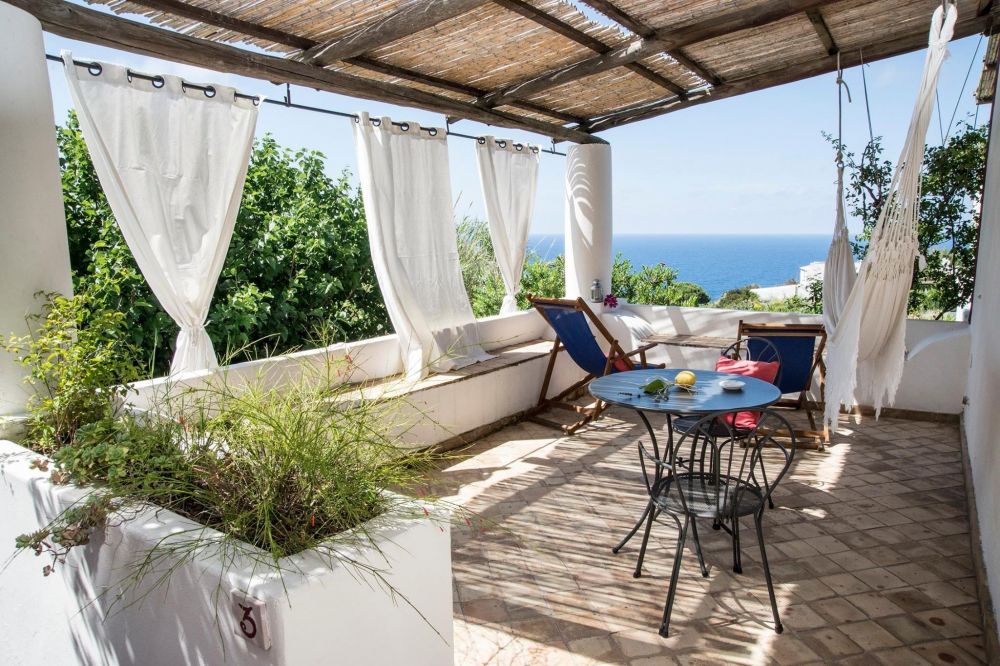 Join us on this journey:

Date: 2-5 May (Thursday - Sunday) 2019
Location: Salina, Aeolian Islands, Sicily (arrival from Catania or Palermo)
FREE travel support provided! Get in touch with any questions!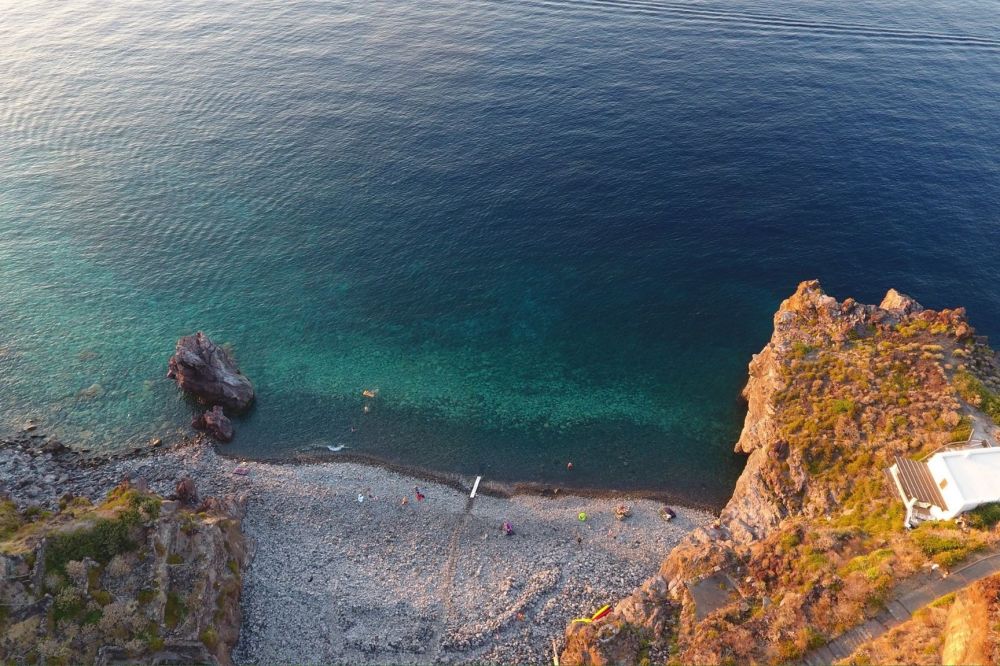 Our mission is to provide you all the essentials to recharge, slow down and be able to truly embrace the joy in your life. Happiness is indeed in our own hand and this retreat will provide you powerful methods to embrace every small moment in life, awaken self-love through the unique combination of programs including Buddhist meditation & mindfulness, hatha and yin yoga, pranayama, DANCEmandala, and NLP (neuro-linguistic programming) coaching. More than this you will dive into the Sicilian way of life by relaxing on an exclusive boat around the island, learning how to make cannolo (typical Sicilian sweet) and tasting the famous Malvasia wine. Say yes to discover how to bring more joy in your life and live the dolce vita!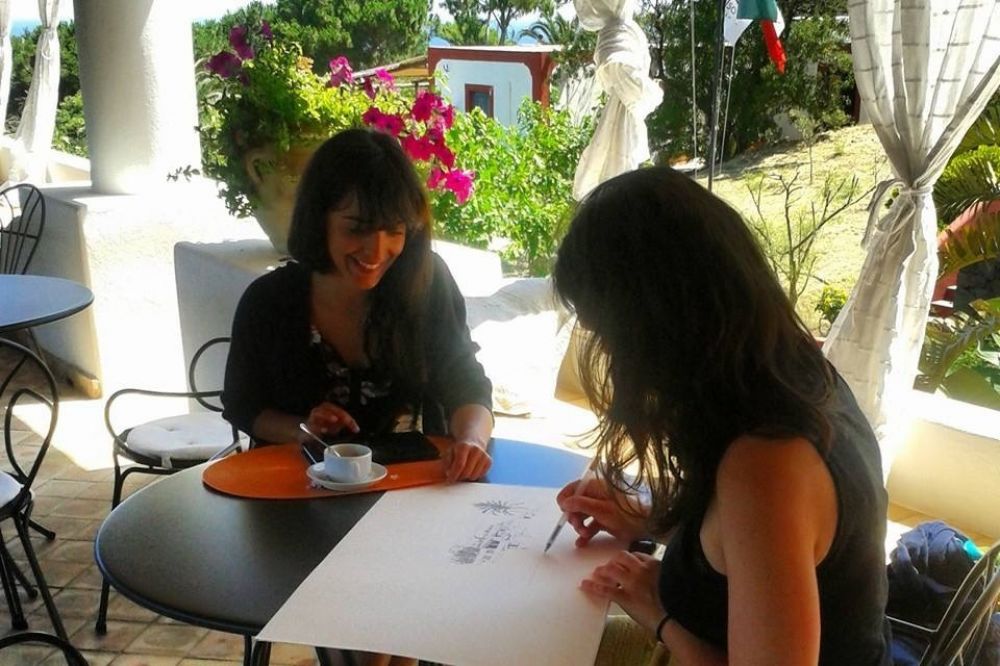 Where is it going to happen?
--------------------------------------
Imagine yourself arriving in a typical Sicilian island surrounded by colorful flowers, palm trees, where the ocean is but short walk away, splashing waves, feeling the sun on your skin, smelling fresh coffee and people smiling and you know you have arrived at your "dream retreat".

Your dream retreat is going to be at a gorgeous family run hotel Gelso in typical Aeolian style rooms with sea-view where you will practice amazing yoga, meditation, self-development and other healing arts with plenty of free time during the day.

We believe there is no better place than Salina Island, an oasis for those wishing to truly get away and distance oneself from everyday concerns.

Accommodation: Il Gelso Vacanze is a resort in the form of a Bed and Breakfast, situated in Salina, otherwise known as the Green Pearl, at the heart of the Aeolian Islands in Sicily, Italy.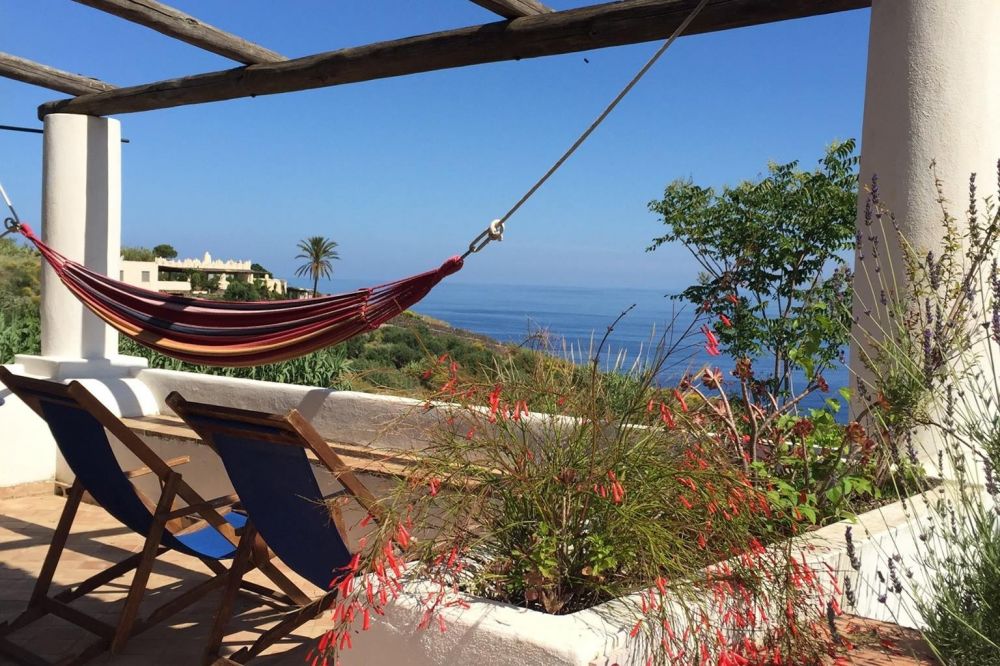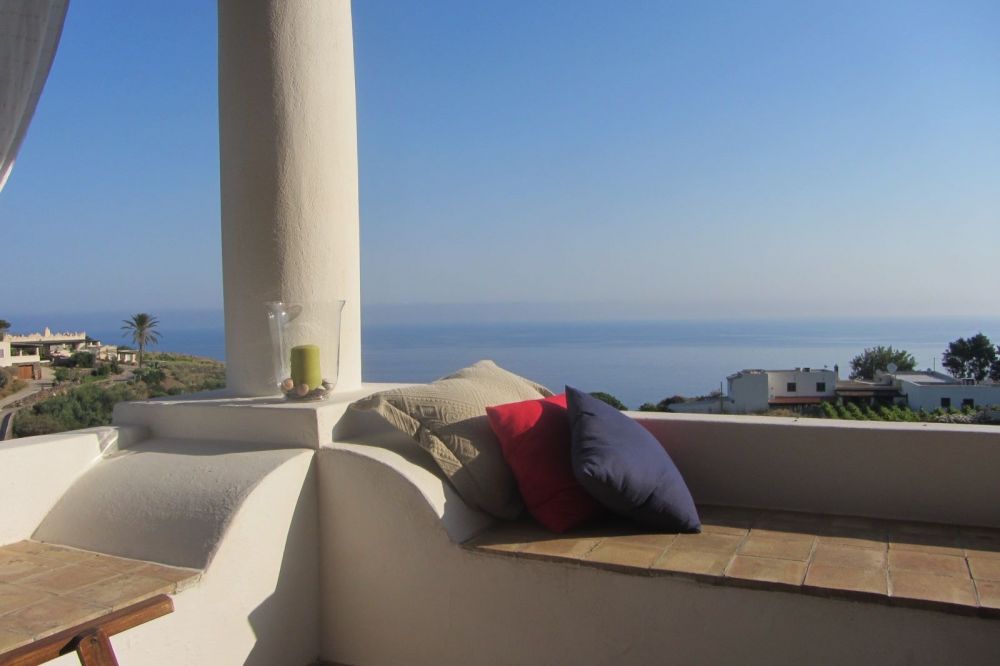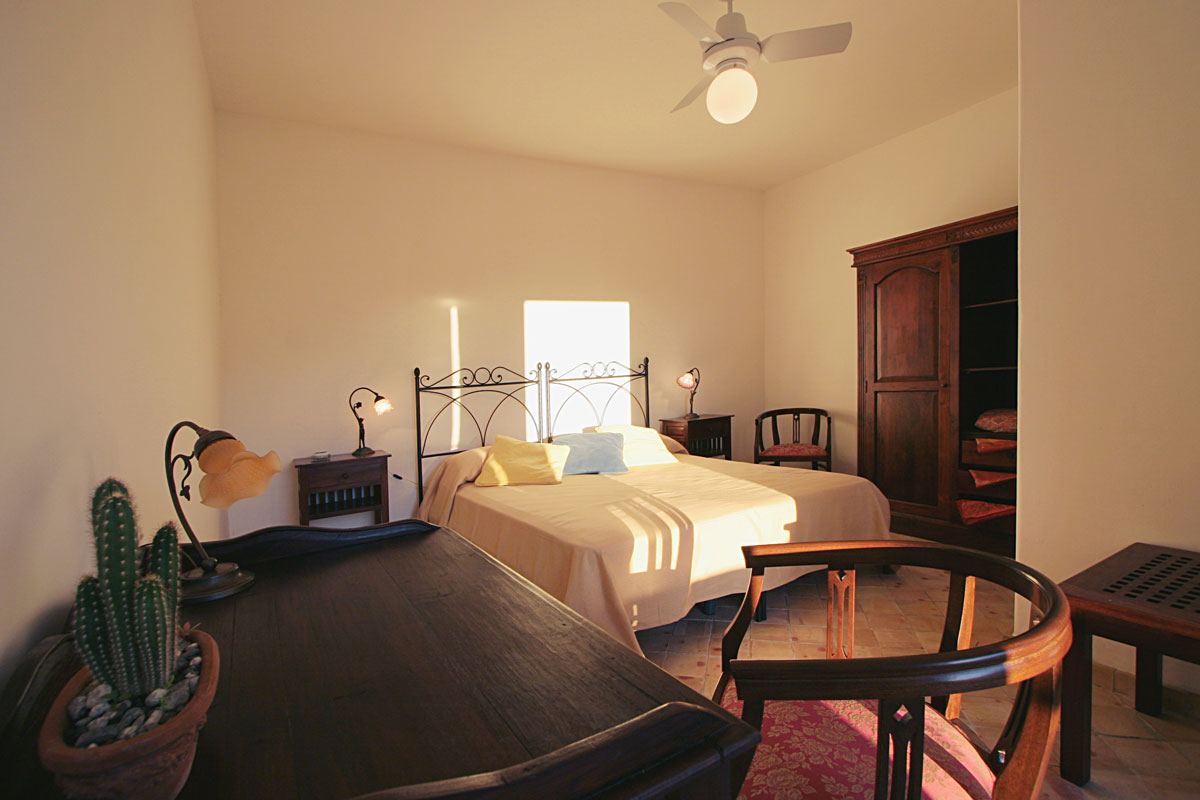 Why do you need to join this retreat?
------------------------------------------------
Love Italy and would like to experience the dolce vita? Want to create more happiness in your life? Interested in healing arts? The perfect long weekend dream retreat is an ideal getaway to experience true peace which provides you the space to reconnect with your inner self and awaken the love which connects us all! It is time to take care of yourself and celebrate your successes!

Food
----------
Delicious Aeolian dishes which is one of the most varied of any area in Italy. Thanks to the diverse cultures (roman, arab, normann, french, spanish) that have dominated the islands over the centuries, many contrasting flavors have come together to create dishes with truly unique and fresh tastes. We will have breakfast and dinners in authentic aeolian café/restaurants with plenty of choices, serving you the most typical and famous dishes with fresh ingredients and herbs (sea food, fish, capers, pane cunzato, pasta with eggplant etc.) We will take into consideration your diet preferences!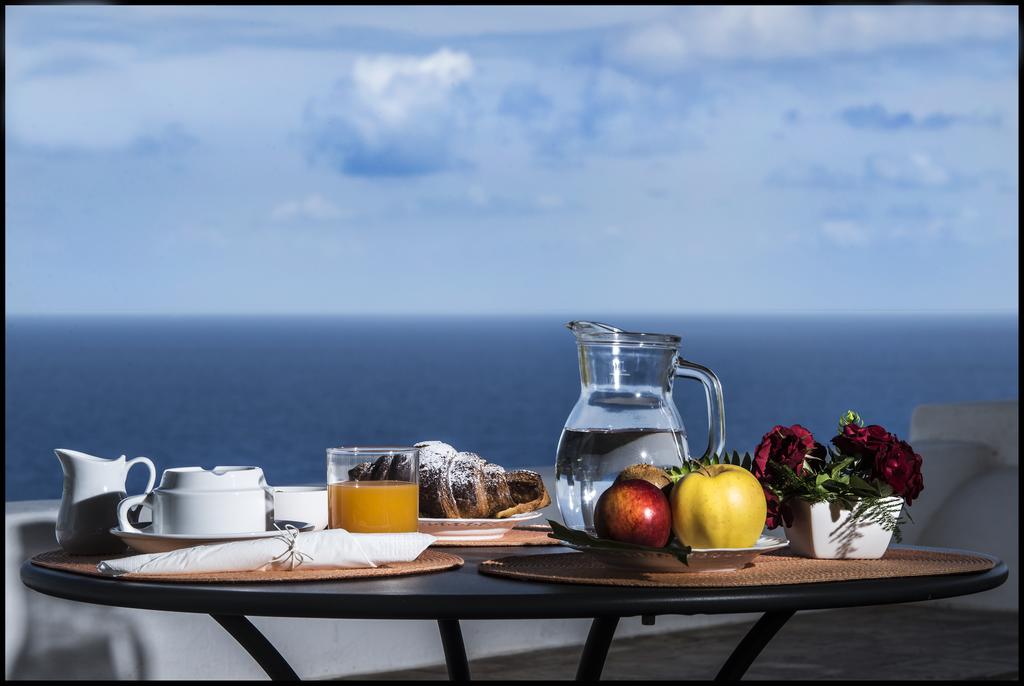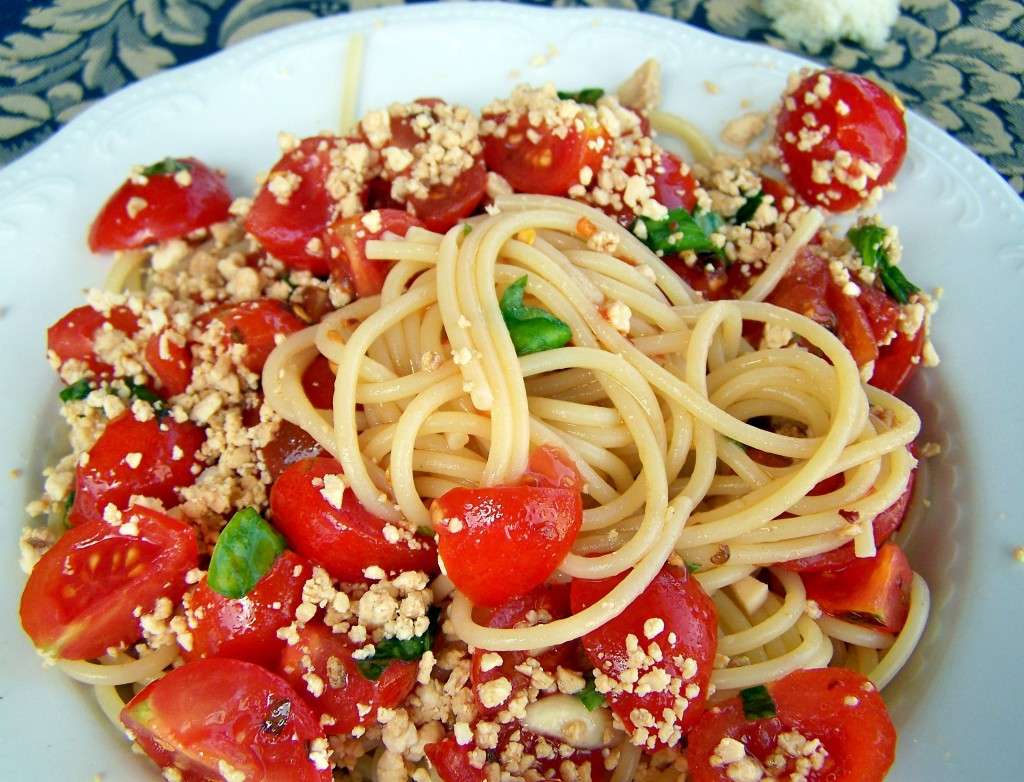 Schedule
-------------
Thursday
Arrival day, several minivans will be available to pick up from airport of Catania and bring you to the Pier (Milazzo) from where we will take the fast boat to Salina Island.
17:00 Welcome and introductions (Dora)
17:30 First meditation session - power of the mind (Dora) optional
18:00 Welcome yoga optional (Evelin)
19:30 Dinner
Please note 2 of May is the arrival day, therefore you are welcome to arrive anytime and join the optional classes.

Friday
8:00 Meditation & reflections (Dora)
8:20 Hatha/Vinyasa yoga (Evelin)
9:30 Breakfast
11:00 Workshop on how to create more happiness in life with NLP (Dora)
12:15 Freetime/ massage / private coaching/ private yoga available
17:00 Meditation and Sunset yoga (Dora and Evelin)
19:00 Aperitivo and Malvasia wine tasting
20:00 Dinner
21:00 Candle light ceremony

Saturday
8:00 Meditation & reflections (Dora)
8:20 Hatha/Vinyasa yoga (Evelin)
9:30 Breakfast
11:00 Boat tour around Salina Island
14:00 Freetime/ massage / private coaching/ private yoga available
17:30 Sunset yoga (Evelin)
19:30 Dinner

Sunday
8:00 Loving kindness meditation & reflection (Dora)
8:20 Hatha/Vinyasa yoga (Evelin)
9:30 Breakfast
10:30 Cooking class, Sicilian sweet called cannolo (Dora)
11:30 Closing ceremony (Evelin &Dora)
Departure/ Free time/ massage/ private coaching/ private yoga available
Possible to extend your stay, let us know.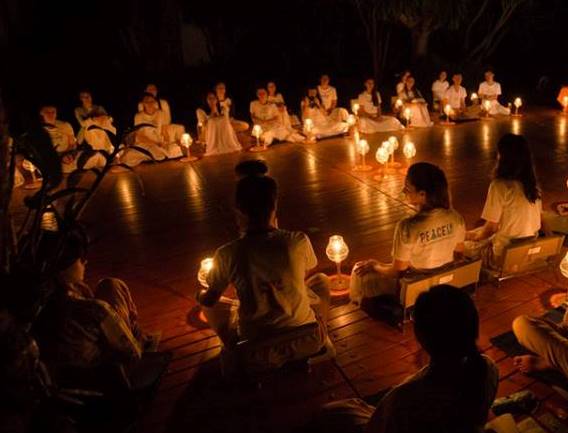 Candle light ceremony in Thailand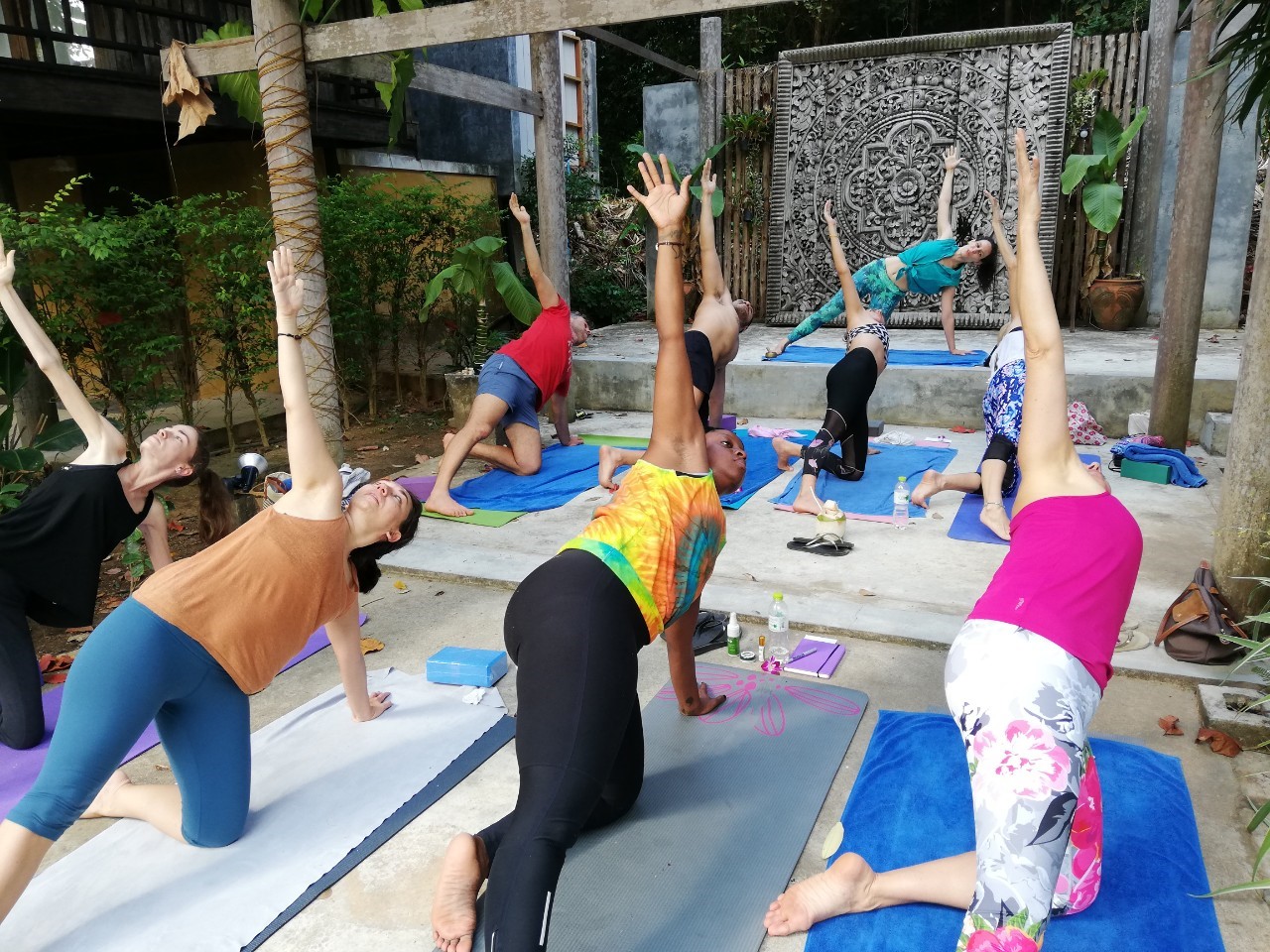 Yoga on our last retreat in Thailand

You will enjoy
--------------------
- Step by step detailed guided meditation sessions (breath, mantra, visualization, loving kindness) suitable for beginners and experienced meditators alike
- Various yoga classes (Hatha, Yin, Thai) that will make your body feel light, your mood uplifted, your soul at ease & mind peaceful
- DANCEmandala – transformational movement meditation to move the body and take the journey inward
- Group neuro-linguistic programming (NLP) session to get an overview of your recent state of mind, get rid of limiting beliefs and habits (value 150 EUR)
- Sicilian cooking class to bring home traditions
- Malvasia wine tasting
- Space to connect with inspiring, like-minded people
-Daily quotes, positive affirmation cards and powerful morning rituals to set you up for a good day
-Plenty of free time to relax or discover Salina or other islands: sunbath, read that book you always wanted to finish, go snorkeling or swimming, trekking or simply rest & BE :)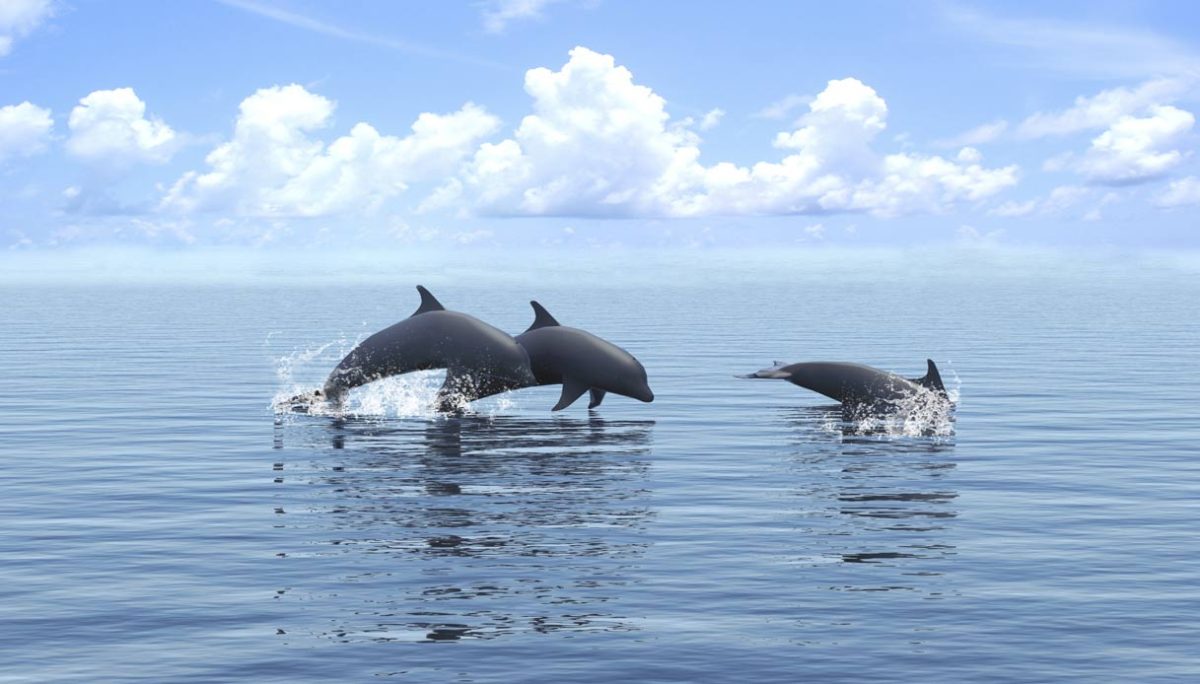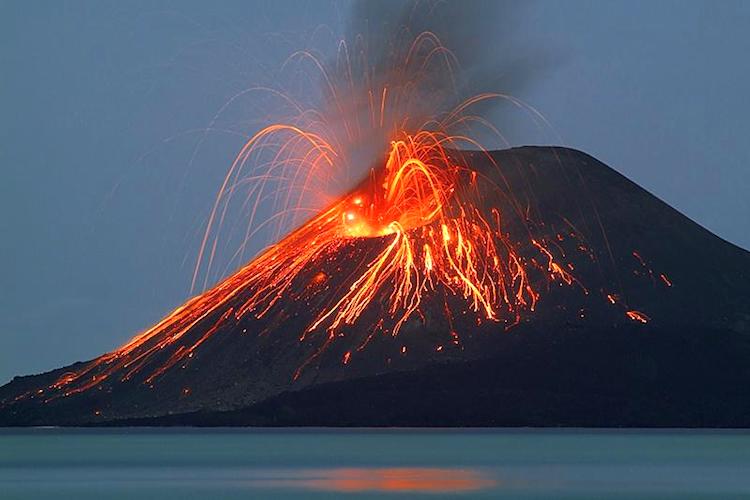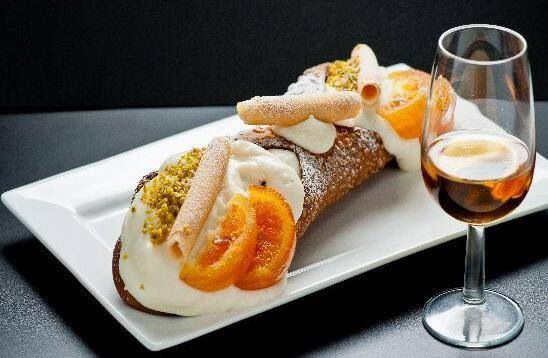 Cooking class and Malvasia wine tasting

Bonus:
----------
Get valuable tips on how to build daily constant mindfulness practice back at home
20 minutes complimentary coaching session 1:1 (value 60 EUR)
Private coaching session (NLP, timeline), yoga coaching, and Thai massage available on spot
Gift from Salina
Surprises…:)


What's included in the price
-------------------------------------
- Accommodation for 3 nights in shared twin/double rooms in typical Aeolian house
-Hydrofoil return tickets (Milazzo-Salina) and minivan return tickets from Catania Airport to Pier (Milazzo)
- 5 mindfulness sessions (meditation, yoga)
-1 DANCEmandala free form movement dance meditation session
- 1 Neuro-Linguistic programming group coaching session
- 2 delicious meals per day (breakfast & dinner)
- Malvasia wine tasting at a famous hidden local producer
- Cooking class: how to make the famous sweet cannolo
-3 hour long tour on a typical gozo boat around Salina island with skipper - swimming, snorkeling
- All inclusive (to provide you free & flexibility time during midday lunch is not included)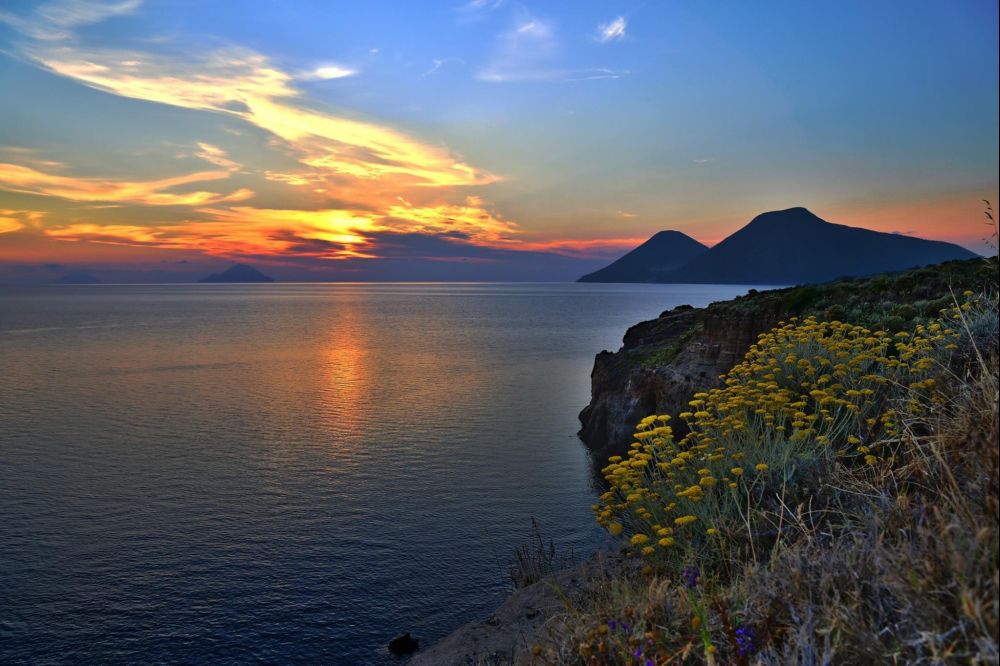 We offer special prices for residential and non-residential guest, in case you wish to join only the program and you have your own accommodation.

Booking is by filling out this form! Limited places! Reserve your spot now!
Transport tips: We offer free travel assistance and help you find the best route to the retreat.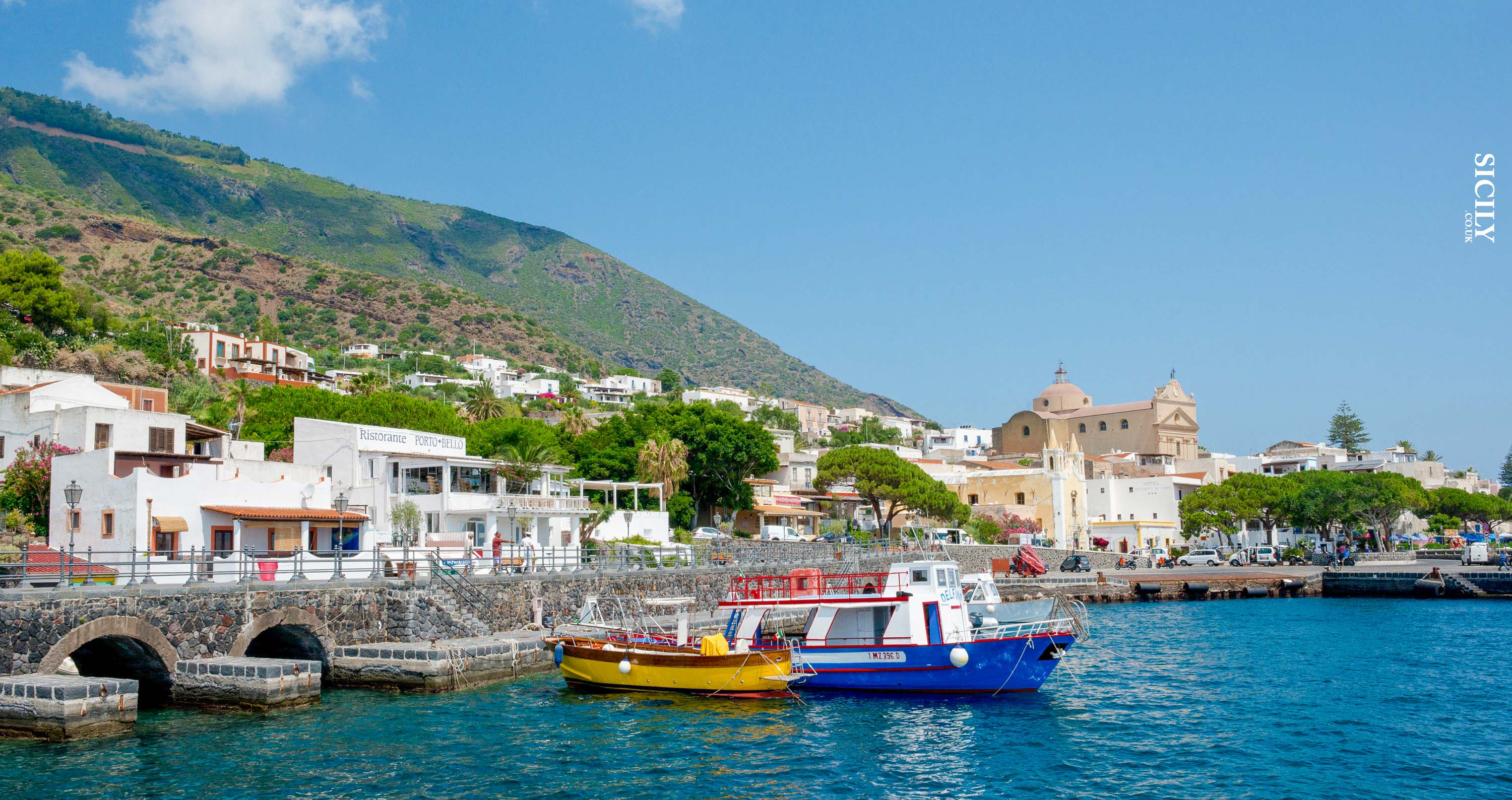 Meanwhile you can check :
* wizzair (direct flights to Catania airport (Sicily).Example: There is a direct flight Budapest - Catania on 2-7 May costs around 80 EUR.
* Ryanair directly to Catania; Example: Bud to Cagliari and Cagliari to Catania 1 May - departure 6:35 and arrival 11:45 to Catania
* There is night boat every Tuesday night departing from Naples as well directly to Salina Island.
*Low cost flights to Rome and change for Catania or take train/bus to Milazzo (Pier in Sicily from where boat departs to Salina)
We are going to assist you finding the best possible solution to travel to this magnificant island. It might sound not easy to arrive, however worths making the effort to travel to this less touristic and about to be discovered mainstream paradise :)

Our event is a unique combination of mindfulness & yoga cultural retreat with coaching, rejuvenating wellness treatments in a perfect environment for your spiritual and physical growth.

For more information and any questions please feel free to reach out: preszeller.dora@gmail.com or whatsapp +393280129191

Limited seats, secure your place NOW.

Check out our previous retreats:

Journey to Your True Inner-self - https://bit.ly/2CdZ1GH

Life-Transformational Yoga and Meditation Retreat https://bit.ly/2LhpOoJ

Awakening Self-love Retreat https://www.facebook.com/events/1904460946338632/?ti=cl