4-Day Hands-on Microsoft Identity Masterclass with John Craddock
Tue, 6 Dec 2016, 08:30 – Fri, 9 Dec 2016, 17:00 GMT
Description
The price of £2688 includes 20% VAT - Net cost £2240
For European B2B customers UK VAT will not be charged provided a valid EU VAT number is submitted.
---
---
Microsoft Identity solutions with Azure AD, on-premises AD FS and AD
Come to this Masterclass with John Craddock and discover how the identity solutions offered by Azure Active Directory, on-premises AD FS and AD will help you build identity systems for the future using protocols that include OpenID Connect and OAuth 2.0. In the Masterclass you will learn how to authenticate and provide authorization factors to applications that can be located on-premises or in the cloud. The source of identity of the users could be from you own corporate network, your Azure AD domain, a partner organization and/or a social identity provider such as Facebook or Google.
The class provides detailed learning through the extensive use of hands-on labs. Attendees will not only learn the fundamentals and principles, but also learn how-to deploy and troubleshoot the solutions. In-depth learning will be gained through the use tools, such as Fiddler, to analyse and understand the protocol flows.
Who is it for?
The class is primarily aimed at IT professionals, however application developers who are tasked with integrating authentication and authorisation with Microsoft Azure and/or on-premises AD FS will greatly benefit from the detailed coverage. Code development is not included in the class, but you will learn about all of the configuration requirements.
What to expect
The Masterclass is a high-energy, action packed event, crammed with solid information and tips. During the 4-days John Craddock will help build your knowledge and consolidate your new skills with over 30 hands-on labs.
Day 1
After a comprehensive introduction to today's identity challenges and solutions you will learn the details of the authentication protocols. This in-depth coverage of the protocols will allow you troubleshoot any problems you may encounter when deploying solutions.
Day 1 hands-on labs include:
- Creating an Azure Active Directory
- Installing and using Fiddler
- Enabling Kerberos on a website
- Tracing the WS-federation protocol
- Investigation OpenID Connect
Day 2
After completing our investigation of the protocols, you will learn how to configure the Azure Active Directory to meet your needs. Through synchronising users from an on-premises AD you will discover how Saas applications can be made available to on-premises and cloud users. You will complete the day by publishing a WS-Federation App that uses Azure AD as its identity provider.
Day 2 hands-on labs include:
- Adding custom domains to Azure AD
- Enabling Multi-Factor Authentication
- Branding your portal
- Managing Azure AD with PowerShell
- Installing and configuring synchronization with Azure AD Connect
- Working with SaaS applications
- Configuring a WS Federation App with Azure AD
Day 3
The day starts by configuring an OpenID Connect / Oauth2.0 to work with Azure AD. You will then learn about managing permissions, roles, groups, delegation and consent. You will finish the day working with the Azure AD Application Proxy to publish applications to the Internet.
Day 3 hands-on labs include:
- Managing permission roles and groups
- Defining WebAPI permissions
- Investigating consent
- Multi-tenant applications
- Publishing a claims aware application with the Azure AD application proxy
- Publishing an application using Windows Authentication via Kerberos Constrained delegation

Day 4
You will start the day installing and configuring AD FS and the Web Application Proxy on Server 2016, you will then learn the options for enabling federated SSO with the on-premises AD. After configuring Federated SSO you will install and configuring an OpenID Connect / OAuth 2.0 application to work with AD FS. You will then work on extending the reach of Azure AD through the B2C and B2B options.
Day 4 hands-on labs include:
- Installing AD FS and the WAP
- Enabling Federated SSO
- Installing and configuring an OpenID Connect app on AD FS
- Creating a B2C directory
- Multi-tenant versus federated applications


Masterclass materials
You will receive two workbooks, one containing the slides and the other the details of the hands-on. In addition, at the end of the course you will receive a link to a build guide, which details how to setup the hands-on virtual environments, and copies of all the scripts and demo websites.
Each attendee needs to bring to the Masterclass:
An Azure subscription which will remain valid throughout the class duration and has not been used to create Azure AD instances
- Sign-up for a trail
- If you have previously done this, make sure it is still valid
- If you have already had a trial, ask a colleague to sign up to a trial for you
- Get a pay-as-you go subscription, the class will not use any chargeable resources
 An email address that you can receive email on while at the class
 A Google+ (aka Gmail) account
 A Microsoft account
 A Linkedin account
 A mobile to receive calls/texts while in the class
Don't forget to bring details of each account including the password. The passwords will remain private to you during the class.
What others said about the Masterclass in June 2016
I believe this is the most useful course I have ever attended! John is very good at conveying the concepts and it is easy to see that he has solid knowledge and experience. He is also really taking time to explain, not just rushing through hundreds of slides. Also very many hands-on labs which was very good.
Best training class ever!...I'm VERY satisfied.
Fantastic training, better structure and execution than any training I have attended in years.
Excellent class; fully packed with information that is spot on and very useful hands-on labs. We are amazed!
Meet John Craddock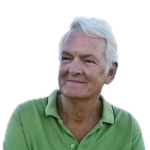 John Craddock has been involved in Microsoft solutions since the early days of Windows and Windows NT. John spoke on Active Directory at the Windows 2000 launch events and has focused on identity solutions since the first release of AD FS for Windows Server 2003. His role as an identity and security architect has seen him involved in many IT projects for industry leaders including Microsoft, the UK Government and multi-nationals. He is an international speaker who has featured at many events throughout the world.  
FAQs
What time does the Masterclass start?
The class will start promptly a 9:00 AM, please arrive from 8:30 onwards to allow time for registration and a coffee!
What are the class hours?
The class will run from 9 AM until 5 PM each day. The last day is expected to finish at approxiamately 3 PM.
Do I have to bring my printed ticket to the event?
Please bring a printed ticket, and photo ID.
What's the best way of getting to the event?
Please see the Microsoft webpage for Thames Valley Park.
How is Microsoft involved in this event?
Many thanks to Microsoft for sponsoring this event, providing the venue and marketing support.
BOOKING TERMS AND CONDITIONS
Substitutions
A substitute delegate can be named via email at any time before the Masterclass begins.
Cancellations
You can cancel your booking subject to the following:
More than 29 days before the event: Full refund less 5% handling fee.
29 days or less prior to the event: Your place may not be cancelled, but a substitute delegate can be named via email at any time before the Masterclass begins.
Contacting you
You agree that XTSeminars and/or Microsoft may contact you regarding the Masterclass by email and/or phone.
Each attendee must bring to the Masterclass:
An Azure subscription which will remain valid throughout the class duration and has not been used to create Azure AD instances.
An email address that you can receive emails on while at the class.
A Google+ (aka Gmail) account.
A Microsoft account.
A Linkedin account.
A mobile to receive calls/texts while in the class.
Important note
Your booking form constitutes a legally binding contract. It may be necessary for reasons beyond our control to change the timing of the Masterclass, the date or the venue. In the unlikely event of the Masterclass being cancelled, we will automatically make a full refund but hereby disclaim any further liability. If the Masterclass takes place but you are unable to attend, whether for reasons within or beyond your control, the above conditions in relation to substitutions and cancellations will apply. XTSeminars accept no responsibility for loss occasioned to any person acting or refraining from action as a result of the information disclosed by the training provider during the event.
All bookings on our events are subject to the above terms and conditions and your acceptance of them constitutes a legally binding contract under English law. You will be asked to agree to these terms and conditions when you book.