4 Events, 1 Ticket | Day Pass | Iranian Cinema & Live Music Day Pass - چهار برنامه، یک بلیت

Sunday, 1 November 2015 from 13:00 to 22:00 (GMT)
Event Details
12.30pm - Doors Open
1.00pm - Screening of The Night of Infatuation - شب شیدایی - Documentary Film
3.00pm - Master Class - From Concept to Screen
6.00pm - Screening of Ice Era - عصر یخبندان - Feature Film

8.30pm - Live Music Performance - Arshid Azarine Trio 
THE NIGHT OF INFATUATION - شب شیدایی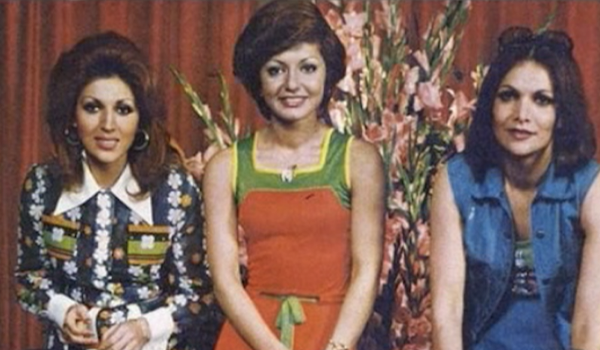 Documentary Film | Iran | 89 min | 2015
by director Nasser Saffarian 
Showtime: 1.00pm
Synopsis: The Night of Infatuation is a vibrant musical documentary about Iranian music, history and culture throughout the 1900s. The documentary film retrospective is punctuated by the personal reflections of Iranian music critics, singers and composers.
MASTERCLASS - کارگاه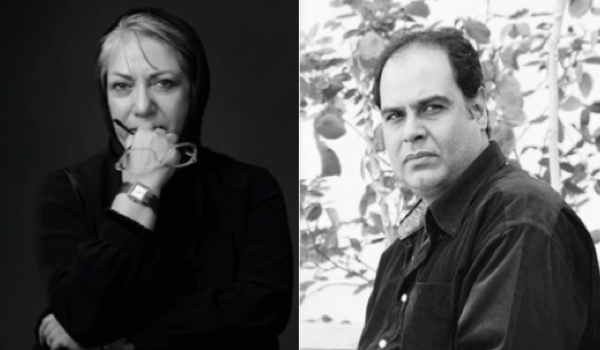 From Concept to Screen - Telling a Story through a Documentary or Feature Film with Rakhshan Banietemad and Mojtaba Mirtahmasb
Exploring and analysing the process of filmmaking from concepts and ideas to the screen.
Time: 3.00pm
About Rakhshan Banietemad
Widely considered as Iran's premier female director, Rakhshan Banietemad is an internationally and critically acclaimed Iranian film director and screenwriter. Her films have been praised at international festivals as well as being remarkably popular with Iranian critics and audiences. She earned her Bachelor of Arts degree in film directing from the Faculty of Dramatic Arts, Tehran University and began her career as a documentary filmmaker for IRIB. She worked as an assistant director before directing her first feature film Off Limits (1987). Social theme is dominant in her works and women play the leading role in most of her films. She made an international breakthrough with The Blue-Veiled, which including others, was awarded the Bronze Leopard in the 48th Locarno Film Festival (1995). 2014 feature Tales was the winner of The Golden Lion of 2014 Venice Film Festival for Best Script and grand Jury prize winner of Asia Pacific Screen Awards 2014. She has been the member of jury in several local and international festivals.
The First Lady of Iranian Cinema has long given a voice to the underprivileged, shunned and often ignored factions of Iranian society. With an unrepentant approach and almost ruthless portrayal of social issues from the injustice suffered by women and the poor to the struggles of those affected by drug or domestic abuse, she is a leading light of a cinema with an ever more international platform. A realist in style, she is not afraid of confronting the gritty and often shocking side of Iranian society.
Her filmography (as director): Kharej az Mahdudeh (1986 - aka "Off-Limits"), Zard-e Ghanari (1988 - aka "Canary Yellow"), Pul-e Khareji (1989 - aka "Foreign Currency"), Nargess (1992), Rusari Abi (1995 - aka "The Blue-Veiled"), Banoo-ye Ordibehesht (1998 - aka "The May Lady"), Baran-O-Bumi (1999 - aka "Baran and the Native"- short), Zir-e Pust-e Shahr (2001 - aka "Under the Skin of the City"), Ruzegar-e ma (2002 - aka "Our Times"- documentary), Gilane (2004), Khoon Bazi (2006 - aka "Mainline"), We Are Half of Iran's Population (2009), Ghesseh-ha (2014 - aka Tales).
About Mojtaba Mirtahmasb
Born 1971, Kerman, Iran Mojtaba Mirtahmasb graduated from Art University of Tehran in 1995. The following year, he directed his first documentary film titled "Banner", one part in the 52-part series titled "Children of Iran". Since then he has made nearly 30 documentary films.
In 1990 and around the same time as he entered university, he began his professional activities in cinema as sound manager, still photographer, editor, assistant director, and program manager in several fiction and documentary films, collaborating with prominent Iranian directors such as Parviz Kimiavi, Mohsen Makhmalbaf and Ebrahim Mokhtari. Mirtahmasb's guild activities have been one area of his special concern in cinema. He joined Iranian Documentary Filmmaker's Association (IRDFA) as a member in 1998. From 2004 to 2010, he served as a member of the board of directors of IRDFA for three consecutive terms and one term as the chairman of the board of directors. As member of jury, he served in a number of festivals in Iran and abroad, and has also conducted a number of workshops on documentary filmmaking. He received the Jury Special Prize at Fajr International Film Festival (Iran) and Best Film at Ahvaz International Science Film Festival (Iran) for his latest documentary ''Six Centuries Six Years'' (2014). Mojtaba Mirtahmasb is best known for co-directing and co-producing "This is Not A Film" (2011) with Jafar Panahi.
His most famous movies : Six Centuries Six Years (2014); This Is Not A Film (2011) (with Jafar Panahi as co-director and co-producer ); Lady of the Roses (2008); Home Is in Our Past (2005) (with Hamed Mohammad Taheri as co-director); Back Vocal (2004); Off Beat (2004); The River Still Has Fish (2001); The First Presence (1999); Banner (1996).
ICE ERA - عصر یخبندان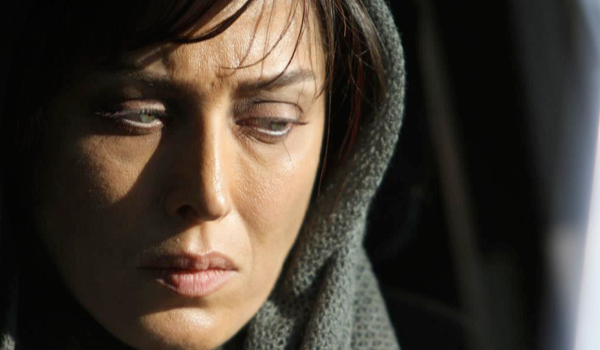 Feature Film | Iran | 100 min | 2015
by director Mostafa Kiayee with Mahtab Keramati, Farhad Aslani, Bahram Radan, Anna Nemati, Sahar Dolatshahi, Mohsen Kiayee
Showtime: 6.00pm 
Synopsis: Ice Era is a gripping thriller infused with betrayal, drugs and luxury cars. In the tenth year of marriage, Babak and Manizheh face the biggest challenge of their lives. Financial problems and difficult social situation cause Babak to work very hard and this leads to a deep gap between him and his wife, in a way that Manizheh starts a new relation, the relation which leads her to addiction and immorality. On the verge of her complete collapse, she wakes up to the truth that she has lost her life. 
ARSHID AZARINE TRIO - گروه أرشید آذرین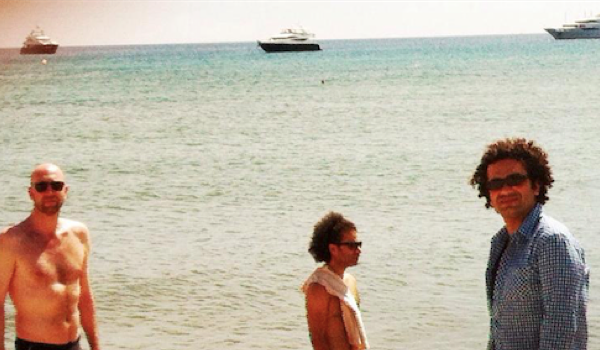 Showtime: 8.30pm 
The London Iranian Film Festival presents ARSHID AZARINE TRIO (Arshid Azarine, Habib Meftah Boushehri and Hervé de Ratuld) with vocalist Ariana Vadafari at Greenwood Theatre.
Arshid Azarine Trio is an exciting Paris-based band, led by Iranian pianist Arshid Azarine. This particularly united trio is made of musicians from different horizons. Arshid's melodies between jazz chords and Persian scales, peacefully settles on a bed of Afro-Iranian rhythms played by inventive percussionist from southern Iran Habib Meftah Boushehri (Trio Joubran, Titi Robin, Niyaz, Shambezadeh Ensemble) and supported by the transe and groove of bass player Hervé de Ratuld (Ousmane Toure, Cerrone).
Their new project "7 Djan" is inspired by 12th Century poem "the Conference of the Birds", written by Farid ud-Din Attar Neyshaaboori, a well-known Iranian Sufi poet. Arshid Azarine Trio's music wonders brilliantly through diverse sonic landscapes, meditative and beautifully melodic.
The band has performed in many prestigious venues and festivals. Their album "7 Djan" recorded in 2014 is set to be released on November 15, 2015.
You can listen to their music here
- Book a DAY PASS, come anytime you want on that day and feel free to attend as many events as you wish -
Our previous events were sold out!! So book your tickets in advance! 
Please note that UKIFF operates a Free Seating policy
Cash only at the event
Location:
Greenwood Theatre
55 Weston Street, London, SE1 3RA, United Kingdom 
Tube: London Bridge (Northern and Jubilee Lines).
Contact us: 
Tickets@ukiff.org.uk 
+44(0)7494005151
6th London Iranian Film Festival 
Sponsored by 
www.IMVBox.com
Do you have questions about 4 Events, 1 Ticket | Day Pass | Iranian Cinema & Live Music Day Pass - چهار برنامه، یک بلیت?
Contact UKIFF
When & Where

Greenwood Theatre
55 Weston Street
SE1 3RA London
United Kingdom


Sunday, 1 November 2015 from 13:00 to 22:00 (GMT)
Add to my calendar
4 Events, 1 Ticket | Day Pass | Iranian Cinema & Live Music Day Pass - چهار برنامه، یک بلیت