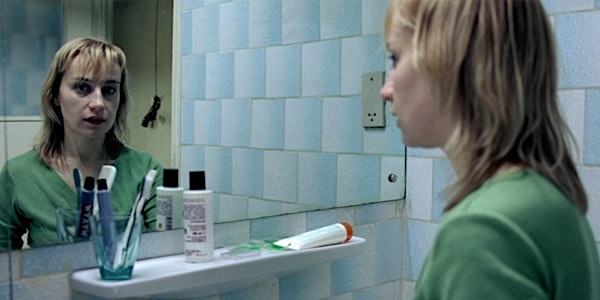 4 MONTHS, 3 WEEKS & 2 DAYS: Balkans, Burek, Booze, Books @ Morocco Bound
Location
Morocco Bound
1A Morocco Street
London
SE1 3HB
United Kingdom
'4 months, 3 weeks & 2 days' is the final screening of Balkans, Burek, Booze, Books @ Morocco Bound's 'Foreign Film Club'
About this event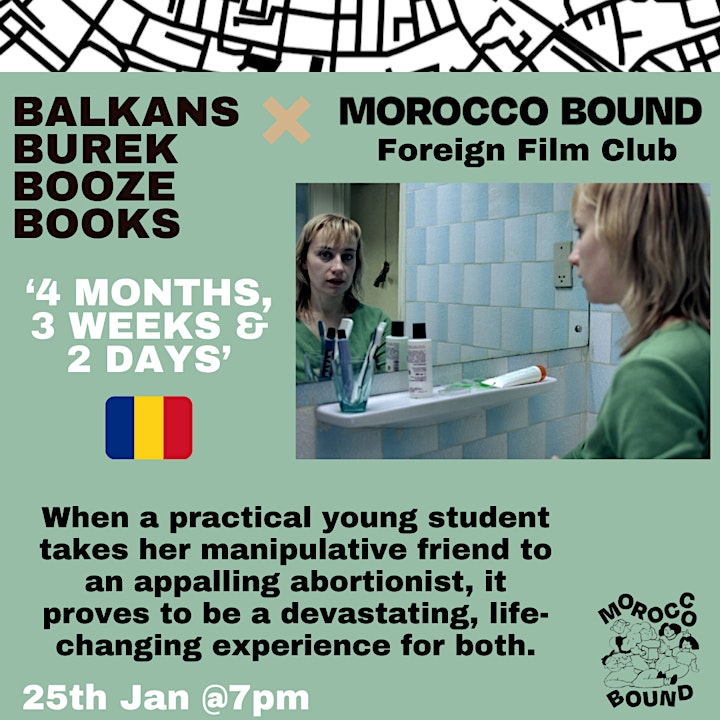 4 Months, 3 Weeks & 2 Days is a 2007 Romanian art film written and directed by Cristian Mungiu.
'When a practical young student takes her manipulative friend to an appalling abortionist, it proves to be a devastating, life-changing experience for both.'
TW: This film contains scenes of a highly distressing nature
Balkans, Burek, Booze, Books welcomes you to the final screening of 'Balkan Film Club' at Morocco Bound Bookshop in Bermondsey. The screening is FREE but you must book your seat as we will be checking names on the door. We will also be selling Balkan delicacies on the night so make sure you're hungry!
Please arrive at 7 pm.
Morocco Bound has been running its Foreign Film Club every Tuesday since August 2021. A new country or region is chosen each month and films are chosen based on suggestions from attendees. FFC is always free and all are welcome!
Balkans, Burek, Booze, Books is a platform for Balkan celebration in London. Our mission is to provide a means of platforming Balkan creativity, inciting healthy discussion of the region, and forging community.
Follow us on Instagram @balkansburekboozebooks