4 movies, 1 ticket | Saturday Day Pass - چهار فیلم، یک بلیت

Saturday, 29 October 2016 from 14:00 to 21:20 (BST)
Event Details
2.00pm - Screening of Rabidity - هاری
4.00pm - Screening of Paradise - پارادایس
6.00pm - Screening of  Bodyguard - بادیگارد
8.00pm - Screening of I - من
4 MOVIES, 1 TICKET - چهار فیلم، یک بلیت 
RABIDITY - هاری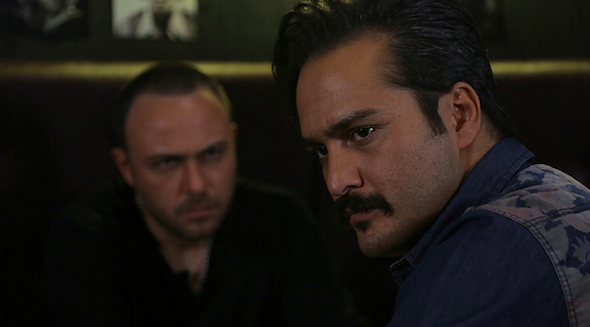 Feature Film | Iran | 89 min | 2016 I in Farsi with Eng subs
by director Amir Ahmad Ansari with Milad Keymaram, Alireza Kamali Nejad, Mina Sadati, Hengameh Ghaziani, Jamshid Hashempour, Hossein Soleimani, Majid Vasheghi Farahani, Marieh Mashalahi, Akbar Moazezi
Showtime: 2:00 PM 
Synopsis: Friends since childhood, Shahrokh (Milad Keymaram) and Siavash (Alireza Kamalinejad) have become embroiled in petty crime during their formative years. The hot-headed Shahrokh has a penchant for gambling and has always relied on Siavash for support when his back is pressed up against a wall. While Shahrokh seems destined to continue his life of crime, the married Siavash is seeking to change his ways. One fateful day he chases after a thief and retrieves a bag that he snatched from a woman (Hengameh Ghaziani) on the street. However, when Siavash goes to return the bag to the woman, he finds that there is far more to her than meets the eye... Rabidity has been selected in the competition section of Montreal Film Festival.
PARADISE - پارادایس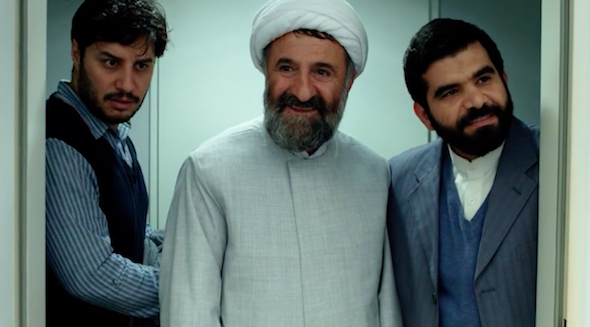 Feature Film | Iran | 81 min | 2016 I in Farsi with Eng subs
by director Ali Atshani with Javad Ezzati, Mehran Rajabi, Olivia Burkhart, Saman Saffari, Robert Glatzeder, Katrina Flüs, Matthias Matz, Mehdi Atyabi, Masoud Baharloo, Mohammad Ali Najafian
Showtime: 4:00 PM 
Synopsis: 'Paradise' opens with a striking POV sequence through the display of a smartphone - laying the modern foundations of the film. Following the lives of Islamic scholars and students in Iran, 'Paradise' provides a social commentary on the impact of social media in society. Exploring how religious groups can wage a 'digital war' of conversion. Sparking a trip to Germany where a clash of mind and culture awaits. The story evolving into a compelling, contemporary experience that discusses the image of Islam in the Western world with warmth and humour.
BODYGUARD - بادیگارد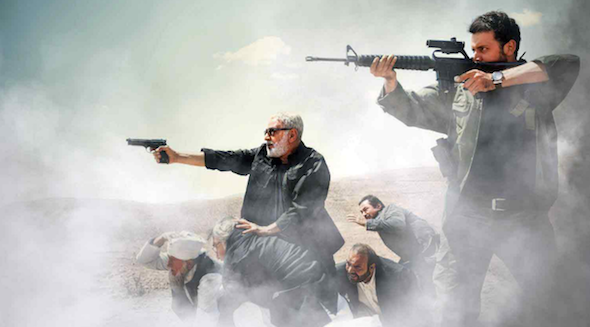 Feature Film | Iran | 110 min | 2016 I in Farsi with Eng subs
by director Ebrahim Hatamikia with Parviz Parastui, Merila Zarei, Babak Hamidian, Amir Aghaei, Farhad Ghaemian, Mahmood Azizi, Mohammad Hatami, Ali Yaghoubi, Pedram Sharifi, Diba Zahedi, Kimia Hosseini, Shila Khodadad, Parivash Nazarieh, Ehsan Amani, Kamran Najafzadeh, Amin Miri, Hamid Reza Soleimani, Changiz Narouei, Mohammad Rabbani, Siamak Salari 
Showtime: 6:00 PM 
Synopsis: The volatile Mahtab suspects her husband Ahmad is having an affair with his student Farnoosh. After being tipped off by close family friend Sima she angrily confronts her at the University where he works. However, when Farnoosh dies truths are exposed and events become increasingly complex as Sima and her husband Mansoor are inexorably immersed in the tragic situation. Themes of deception and its consequences underline this bellicose drama, with fine performances and an unnerving score that contribute to a relentlessly tense atmosphere.
I - من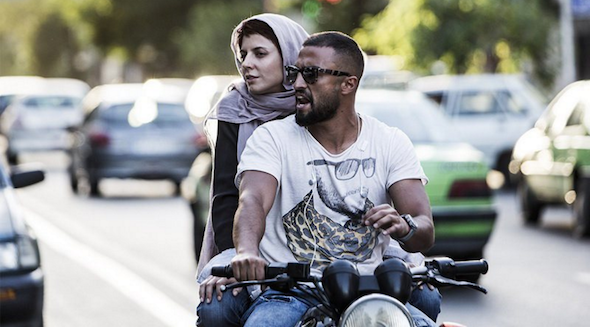 Feature Film | Iran | 80 min | 2016 I in Farsi with Eng subs
by director Soheil Beiraghi with Leila Hatami, Amir Jadidi, Behnoosh Bakhtiari, Alireza Ostadi, Ali Mansouri, Saeed Ataeian, Mani Haghighi, Hamed Ghafouri, Davood Bakhshikhani, Davood Mortazavi, Morteza Agha Hosseini

Showtime: 8:00 PM 
Synopsis: Azar (Leila Hatami) is living a double life. On the surface she is a respectable young music teacher, but on the side she is involved in shadier dealings. Azar acts as a middle-man for those seeking illicit goods, whether it be forged passports or papers. She is content in her insulated role, safe from real danger, until she becomes increasingly immersed in the criminal world and suspicions about her begin to rise. Finding herself in a deep hole and surrounded on all sides, Azar must fight for her reputation and freedom. This high stakes drama is writer-director Soheil Beiraghi's first feature film, and offers an outstanding performance from its lead that makes it an absolute must-see.
/// Our previous events were sold out!! So book your tickets in advance! /// 
/// Please note that UKIFF operates a Free Seating Policy ///
/// Cash only at the event ///
/// Please note that the refund policy only applies to cancellation requests made 7 days prior to the event///

Location:
Greenwood Theatre 
55 Weston Street, London, SE1 3RA, United Kingdom
Tube: London Bridge (Northern and Jubilee Lines).

Contact us:
Tickets@ukiff.org.uk
+44(0)7494005151 

Sponsored by

Do you have questions about 4 movies, 1 ticket | Saturday Day Pass - چهار فیلم، یک بلیت?
Contact UKIFF
When & Where

Greenwood Theatre
55 Weston Street
SE1 3RA London
United Kingdom


Saturday, 29 October 2016 from 14:00 to 21:20 (BST)
Add to my calendar
4 movies, 1 ticket | Saturday Day Pass - چهار فیلم، یک بلیت