4 movies, 1 ticket | Sunday Day Pass - چهار فیلم، یک بلیت

Sunday, 23 April 2017 from 14:00 to 21:30 (BST)
Event Details
2.00pm - Screening of Rabidity - هاری
4.00pm - Screening of Drought & Lie - خشکسالی ودروغ
6.00pm - Screening of  Inversion - وارونگی
8.00pm - Screening of Being Born - به دنیا آمدن
4 MOVIES, 1 TICKET - چهار فیلم، یک بلیت 
RABIDITY - هاری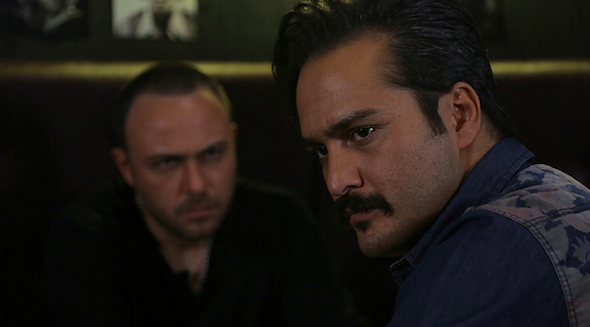 Feature Film | Iran | 89 min | 2016 I in Farsi with Eng subs
by director Amir Ahmad Ansari with Milad Keymaram, Alireza Kamali Nejad, Mina Sadati, Hengameh Ghaziani, Jamshid Hashempour, Hossein Soleimani, Majid Vasheghi Farahani, Marieh Mashalahi, Akbar Moazezi
Showtime: 2:00 PM 
Synopsis: Friends since childhood, Shahrokh (Milad Keymaram) and Siavash (Alireza Kamalinejad) have become embroiled in petty crime during their formative years. The hot-headed Shahrokh has a penchant for gambling and has always relied on Siavash for support when his back is pressed up against a wall. While Shahrokh seems destined to continue his life of crime, the married Siavash is seeking to change his ways. One fateful day he chases after a thief and retrieves a bag that he snatched from a woman (Hengameh Ghaziani) on the street. However, when Siavash goes to return the bag to the woman, he finds that there is far more to her than meets the eye... Rabidity has been selected in the competition section of Montreal Film Festival.
DROUGHT & LIE - خشکسالی و دروغ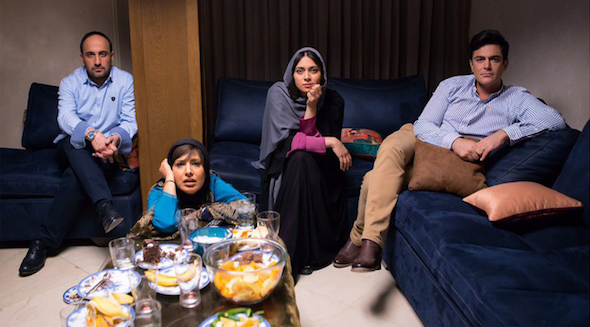 Feature Film | Iran | 93 min | 2016 I in Farsi with Eng subs
by director Pedram Alizadeh with Mohammad Reza Golzar, Ali Sarabi, Pegah Ahangarani, Aida Keikhaei, Mehdi Mehrabi, Maral Bani Adam, Khatereh Asadi
Showtime: 4:00 PM 
Synopsis: Omid happily celebrates his birthday with his wife Ala, her brother Arash and his fiancée at a villa near the Caspian Sea. A phone call from Omid's ex-wife Mitra puts the festivities on hold, as she drops a bombshell that threatens to unravel the life that Omid and Ala have made together, having both escaped bitter first marriages. Written and directed by famous Iranian playwright Mohammad Yaghoubi, this insightful drama tackles marital and social issues with sharp dialogue and knowing humour.
INVERSION - وارونگی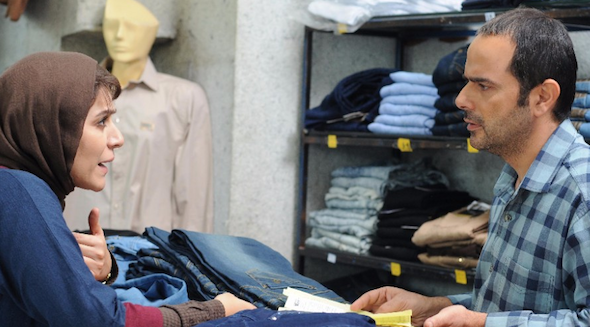 Feature Film | Iran | 84 min | 2016 I in Farsi with Eng subs
by director Behnam Behzadi with Sahar Dowlatshahi, Ali Mosaffa, Ali Reza Aghakhani, Setareh Hosseini, Toufan Mehrdadian, Mojtaba Nam Nabat, Payam Yazdani, Ebad Karimi, Yazdan Akhoondi
Showtime: 6:00 PM 
Synopsis: Tehran's air pollution has reached maximum levels because of thermal inversion. Unmarried 30-something Niloofar lives with her aged mother, and stays busy with her alterations shop. When doctors insist that her mother must leave smoggy Tehran for her respiratory health, Niloofar's brother and family elders decide that she must also move away to accompany her mother. Niloofar is torn between family loyalty and living her own life and pursuing a potential love interest. She is the youngest and she has always obeyed their orders, but this time she must stand up for herself.
BEING BORN - به دنیا آمدمن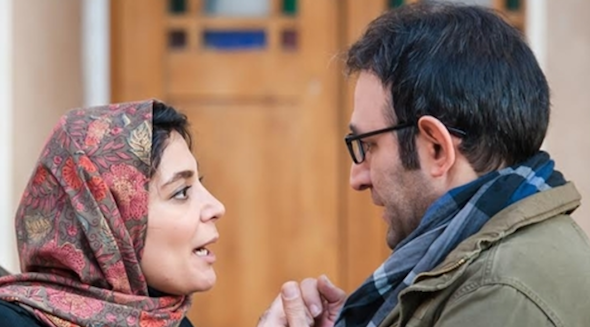 Feature Film | Iran | 91 min | 2016 I in Farsi with Eng subs
by director Mohsen Abdolvahab with Behnaz Jafari, Elham Korda, Mehdi Amiri, Morteza Nasim Sobhan, Pooneh Abdolkarimzadeh, Reza Mortazavi, Roya Javidnia, Sepahrad Farzami, Hedayat Hashemi
Showtime: 8:00 PM 
Synopsis: Pari and Farhad are a middle-class family who are both involved in theater and cinema. They love each other and are happy with their son, though Pari, unwantedly becomes pregnant. Farhad insists on abortion but Pari believes the abortion is inhuman and cannot accept her husband's idea. A baby who has the possibly of making their family life happier causes some serious changes in their situation. 
/// Our previous events were sold out!! So book your tickets in advance! /// 
/// Please note that UKIFF operates a Free Seating Policy ///
/// Cash only at the event ///
/// Please note that the refund policy only applies to cancellation requests made 7 days prior to the event///

Location:
Greenwood Theatre 
55 Weston Street, London, SE1 3RA, United Kingdom
Tube: London Bridge (Northern and Jubilee Lines).

Contact us:
Tickets@ukiff.org.uk
+44(0)7494005151 

Sponsored by

Do you have questions about 4 movies, 1 ticket | Sunday Day Pass - چهار فیلم، یک بلیت?
Contact UKIFF
When & Where

Greenwood Theatre
55 Weston Street
SE1 3RA London
United Kingdom


Sunday, 23 April 2017 from 14:00 to 21:30 (BST)
Add to my calendar