4 Reasons Why You May Not Have a Strategy and Plan and What To Do About It
Have you been there, done it and got the T-shirt you'd rather not have? Felt like you've lost time and money on marketing that's not worked?
About this event
Many of us have been there. We've seen a promotion for a new shiny marketing technique, tool or blueprint. We are assured that if we buy into it, we will see results.
They do work. But only IF you have really put thought into what you are marketing, who you are marketing it to and why.
I don't mean a quick scribble in your notepad or taking 15 minutes to fill out a template you've downloaded (although that's better than nothing).
I mean properly working on a marketing strategy and plan for your business. And it doesn't need to be as laborious as you think!
In this session, I will take you through the four reasons that often stop people from creating a marketing strategy and plan for their business and what you can do about it.
You will also have a chance in the session to discuss how to apply the tips and guidance that I share to your business. Places are limited to 20 to make sure everyone who wants to gets a chance to talk and share.
What people say about me as an event host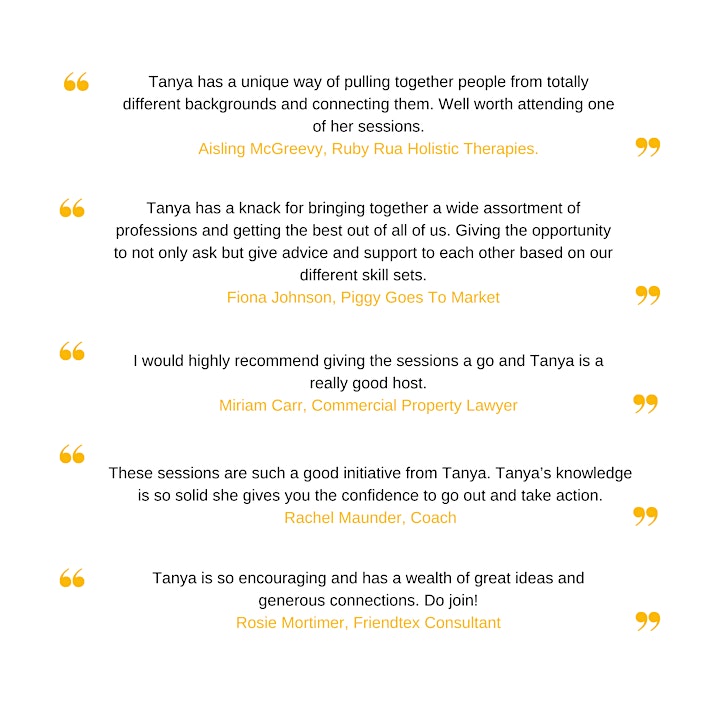 In short, I don't bite and I know what I am talking about!
What people say about me as a marketer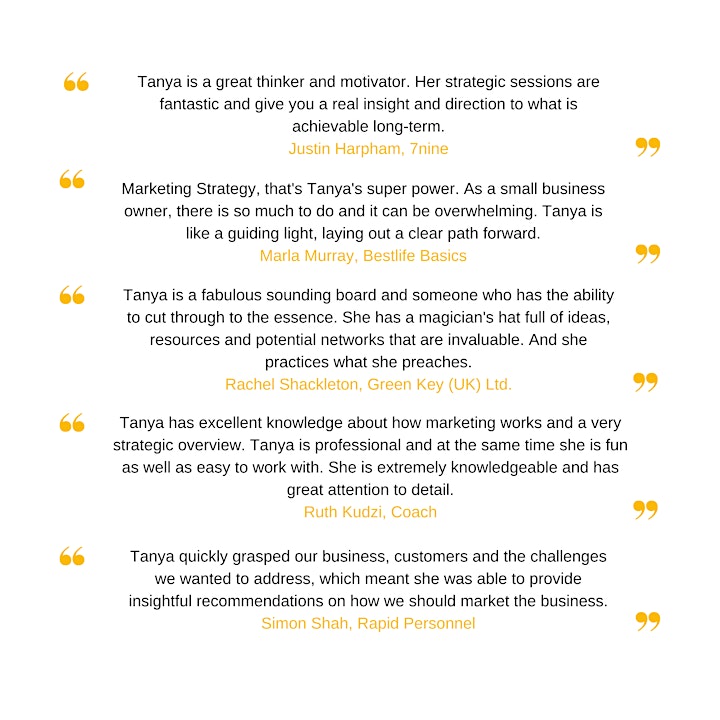 I really know my stuff and am easy to work with.
Organiser of 4 Reasons Why You May Not Have a Strategy and Plan and What To Do About It
Tanya is a marketing strategist with a passion for encouraging others to be more strategic with their marketing. Throughout her marketing career she has witnessed campaigns that have flourished because they are underpinned by a sound strategy. She has seen campaigns that have floundered for the exact opposite reason.
One of her mantras is that you wouldn't build a house without foundations, so why do that with your marketing?
She is also firmly believes that marketing should be a relationship rather than a series of one night stands!
Find out more about Tanya and Distinktiv
Discover more about Market Smarter