4 Steps to Freedom: From Fear to Fabulous in Four Weeks

Wednesday, 4 March 2015 from 19:00 to 20:30 (GMT)
Event Details
Do you constantly hesitate to pursue what you really want for your career or business because you are scared to take that leap or fearful that things might not work out? 

Is a lack of self confidence holding you back in your career or business? 

Do you want to make changes but are worrying about taking a risk? 

If you can identify with any of the above, you need to enrol for this 4 week online development programme. 

Every Wednesday at 7pm for 4 weeks, you will receive group coaching, mentoring and training in the following areas:- 

Module 1   4 March 2015 at 7pm - Self Limiting Belief Buster
Too many of us have that negative chatter going on inside us, creating self limiting beliefs that hold us back from being who we truly want to be. It prevents us from achieving the success that we desire and deserve because we are too fearful.  
In this module you will:-
Explore where self limiting beliefs come from.

Identify your self limiting beliefs and what you need to do to overcome them

Learn practical techniques to overcome them

Apply the learning to your personal situation
How this will help you
Feel more confident and less fearful

Recognise when you are self sabotaging and holding yourself back

Be confident in marketing your skills and services

Confidently pursue what you really want in your career or business
Module 2   11 March 2015 at 7pm - Adapting to Set Backs
You will learn why going through change can have such a devastating affect on you and what it is that you can do to make change easier for yourself. 
A fear of rejection stops many women from taking action and going after the career or business that they really want. This module will also show you how you can overcome your fear of rejection so that when you get told NO (whether it is a promotion, new job or new client), you will be able to confidently pick yourself up and move on.
•
Develp the resilience to adapt to setbacks

To view your situation rationally

Embrace change

Not take rejection personally

Develop an optimistic outlook
Module 3   18 March 2015 at 7pm - Beating Procrastination
Considered by many to be the biggest killer of time, procrastination has a way of stopping you achieving what you are striving for by putting obstacles in your way that hold you back.  We are all guilty of this in some way or another but for some of you, constantly find that you leave things till the last minute and then don't give it your best. Or you get so overwhelmed by what you need to do that it freezes you in your tracks, preventing you from thinking clearly about how you can do the task at hand.
This module will show you why we do it and how you can overcome it.
•
To not beat yourself up

Self acceptance and self management

Manage stress

Know your procrastination triggers and how to

manage them
Module 4   25 March 2015 at 7pm - Keeping the Motivation Going
How can you keep going when the going gets tough? How can you stay motivated?  
This module will help you to: -
Create your long term vision

Understand what motivates you

Understand the importance of goal setting

Identify ways in which to keep motivated going forward
•
Create your long term vision

Understand what motivates you

Be clear about your goals

Recognise what prevents you achieving your goals

Put in place techniques to stay motivated
Workbooks for each module, full of practical exercises so that you can practically apply the learning to your situation 

Q and A sessions following each module

In between session support in a private Facebook group

Access to the recordings of all modules for 1 month after the last session

A confident, less fearful you
This programme is not just about learning techniques, although that is very important, this programme will change your mindset so that you increase your confidence, be clear about what you want and have the courage to go for it. 
And it's not just about listening to me, you will get stuff done on the day and 

in between

 sessions that will transform your life. You will finish with an action plan setting out what you need to do going forward.
Furthermore, the effects will be lasting. Here is what Rejoice a previous participant had to say, 3 months after doing the programme:-
"I just want to say thank you. Your webinars are brilliant. Since the last programme 3 months ago I now have over 1000 Facebook likes and over 500 Twitter followers. I am now a published author (remember that was a target) and have built 3 websites taking over from my Website Manager. They might not be brilliant but I'm in control."
If like Rejoice you are ready to take your career or business to that all important next level, register now.
Organiser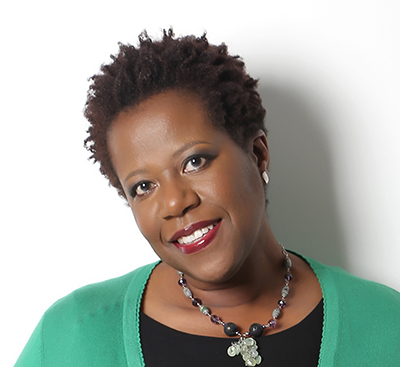 Carol Stewart, is an Executive, Career, Business Coach.  She is the founder of Abounding Solutions and in Janary 2015 was named as one of Britain's Top 50 Business Advisers by Enterprise Nation for the work she does with women who are starting businesses.   
She coaches high achieving women (with a particular emphasis on introverted women) to be authentic, bold, confident leaders and excel in their careers and businesses.
She also helps organisations to develop the talent pipeline of female employees so that more women make it to senior management roles.
With over 20 years coaching and leadership experience, Carol has a Masters in Coaching Psychology, is a Fellow of the Institute of Leadership & Management and a Member of the Association for Coaching.  
Email:  carol@aboundingsolutions.com
Visit:    www.aboundingsolutions.com