Description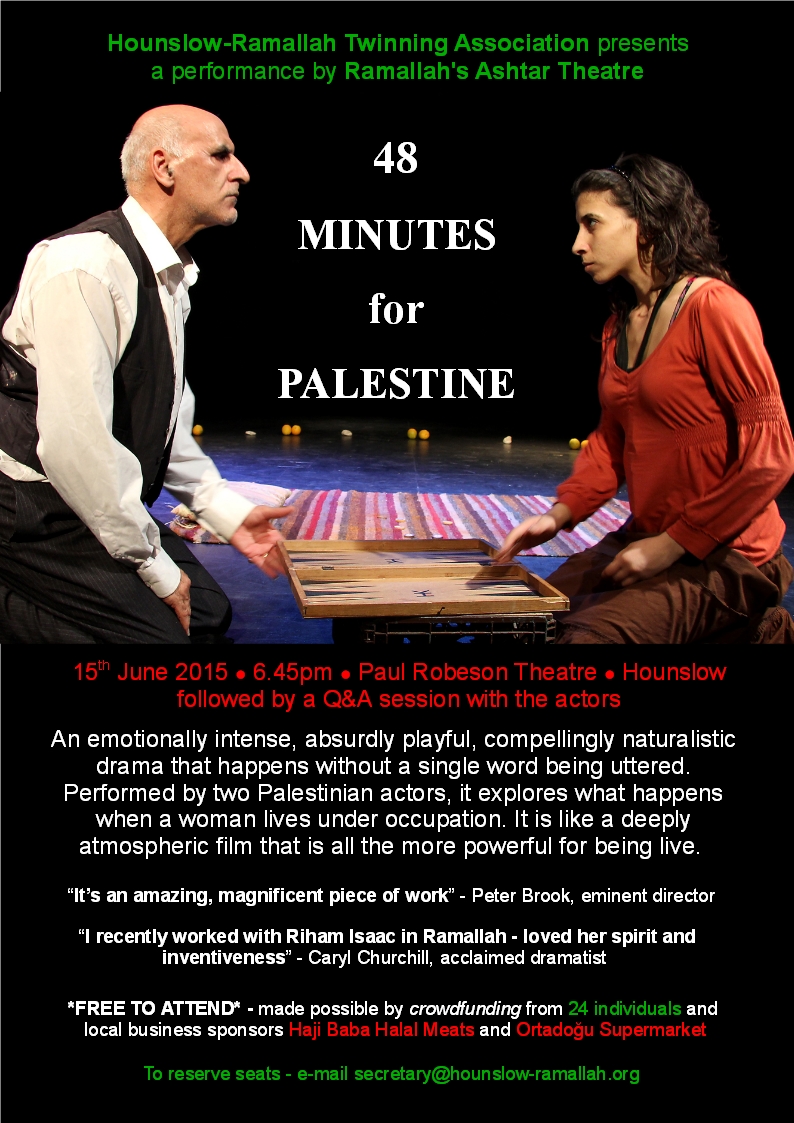 Organiser of "48 Minutes for Palestine"
Hounslow-Ramallah Twinning Association is a non-political, self-funded, volunteer-run group officially recognised by the Council as representing the London Borough of Hounslow's unique 1988 twinning with the Palestinian city of Ramallah.
We operate on the basis of forming cultural, educational, artistic and sporting links between Hounslow and Ramallah, and some of our previous activities can be seen on our website www.hounslow-ramallah.org.
Read about the event background in the Hounslow Chronicle.