Description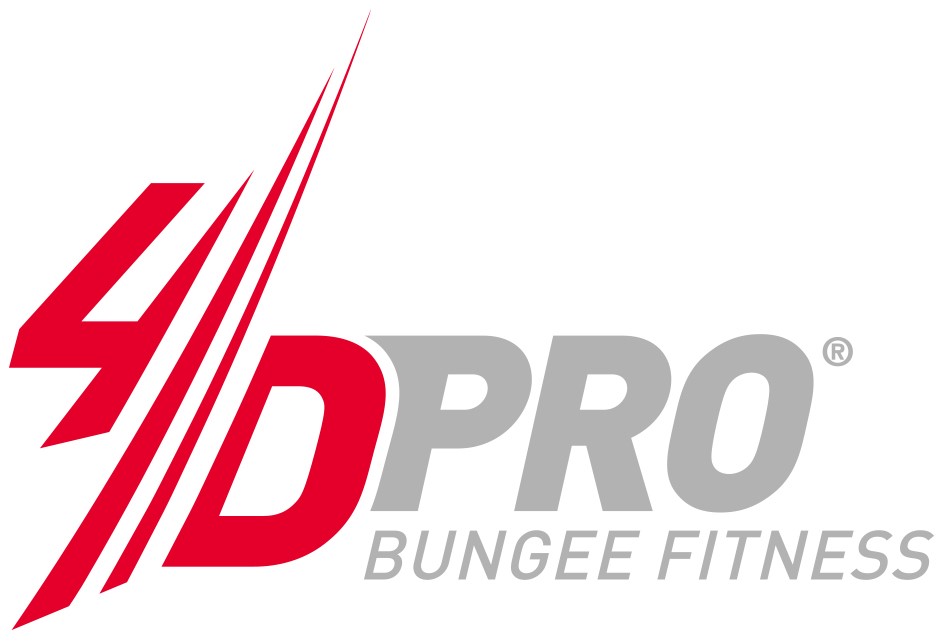 4D PRO® BUNGEE TRAINER - Intro Workshop (CPD)
with Master Trainer: Helen Farrow (UK)
WHAT IS BUNGEE TRAINING? - CHECK OUT THE VIDEO
Join us for a unique opportunity to train, learn and workout 4DPro® Bungee Trainer, Learn about the basic science around the bungee and its benefits to training, rehabilitation and performance and how bungee training can enhance your Group Ex Studio or PT offerings.
In 2011, Dr. Homayun Gharavi (MD,PHD) developed the 4D PRO® Bungee Trainer, an elastic training device that combines strength with flexibility.
The intensity and quality of the training can be optimally adapted to the athlete's needs, picking up everyone from ultra­-fit pro to athletes who are returning to training and competition after injury.
4D PRO bungee training is a serious workout, with which everyone - from the less trained to the professional sportsman - sees success quickly. Though originally created to rehabilitate top-level athletes, today 4D PRO is used by fitness enthusiasts in gym chains and training facilities around the globe.
The Original! 4D PRO® Bungee Trainer. You cannot beat this fun and energetic group training workout! Add it to your fitness Club or Studio and give you members something amazing to workout with and build the boutique community on-site.
---
See below for PRICING and PACKAGES
---
Unlock your potential.
CrossCore offers all of the benefits of traditional bodyweight training and adds instability and rotation to further challenge your balance and core.
Interested in purchasing your own 4D PRO® for use in your PT/Training, Studio or home setting?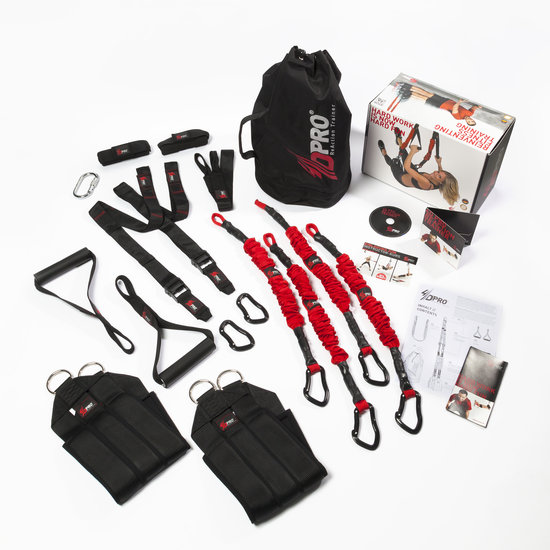 INCLUDED EQUIPMENT:

4 Elastic Lambda Bands

2 Neoprene Straps, also usable as a Seat

2 Handles

2 Length adjustable rigid Straps

1 Extension Loop

Comfortable Duffle Bag

Getting started Guide

Safety Instructions
---
PRICING & PACKAGES
4D PRO Bungee Intro Workshop
Showcase Delegates: ONLY £65
4D PRO® Bungee Trainer (Show Offer | Limited stock avaialable at this price)
- New unit £359.95 inc VAT (plus Shipping* excludes N.Ireland and R.O.I.)
- ExDemo unit £299 inc VAT collect at end of Showcase Blackpool (PROS Showcase 2019)
- Additional shipping charge to N.Ireland and R.O.I. £20.00 inc
TOTAL PACKAGE: ONLY £345 (inc VAT for the 4D PRO® Bungee Trainer)

4D PRO® Bungee Trainer includes Pre-conference 4D PRO Bungee Intro Workshop at Showcase 2019.
ExDemo unit - collect at end of Showcase Blackpool (by Sunday 24th March between 2pm & 4pm) If uncollected a postage and packaging fee will be charged to ship to your home address 7-14 days following the show. Additional shipping charge to N.Ireland and R.O.I. £20.00 inc
If you have further specific information required please email info@athleticum.co.uk
---
Events to check out: EVENTS AND EDUCATION CALENDAR
22nd-24th March 2019
EARN up to 14 SPIN® CECS in one funtastic 3 day event weekend full of functional fitness and Spinning® education and rides!

---

---

GEAR UP: Why not join the the team and add a P.R.O.S. Spinning® Jersey to your collection. SPINNING® P.R.O.S. 2019 Jersey image release soon.
BUY 2018 shirt NOW (stock limited)