Description
Description
Looking for new business and contacts?
Come along and check out 4Networking Macclesfield Breakfast!
We're a friendly networking group that meets every other Wednesday at The Legh Arms in Adlington Cheshire, just off the Macclesfield Silk Road.
Each meeting provides plenty of opportunity to meet other local business owners and employees. As well as open networking there's a 40 seconds introduction round, an informative speaker and three ten-minute 1-2-1 'appointments' with other attendees.
Our events are 50% Business 50% Social - and it works!
Our meeting runs from 8.00am to 10.00am. Join us for a delicious breakfast and use the opportunity to get the word out about your business. Meetings are held every fortnight so if you can't make it to this one there are plenty more to choose from.
At this meeting we have a fantastic presentation from Ian Mackintosh from Inteta Ltd. Here are a few words from Ian....
I have always loved attending rock gigs. The first concert I attended was in Jan 1973 when I saw the Dutch band Focus at the St Georges Hall in Bradford. Over the ensuing 40+ years I estimate that I have attended at least 150 gigs. Some great, some not so good. Some memorable, some instantly forgettable. Some from artists that are no longer with us and some that are still rocking.
Like gigs, all presentations are performances. You are "on stage" and "the star of the show...". In this entertaining and informative 4Sight, I have picked my 10 most memorable gigs and I explain the lessons that can be learned for giving better presentations."

Please note that the event costs £15 (including VAT) to attend. This is payable in cash on arrival.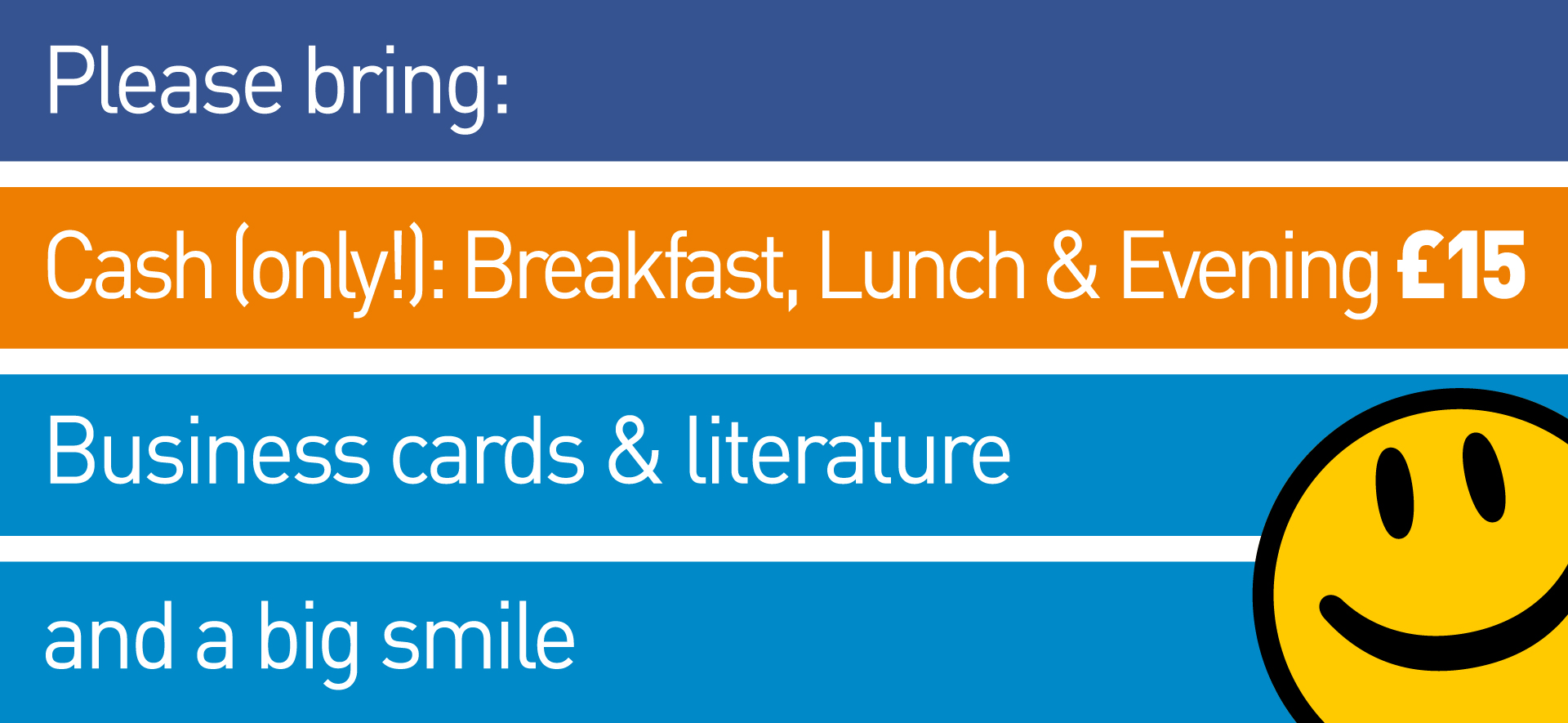 Register your details for a ticket to show your interest. Our team will be in touch to book you on to the event and to answer any questions you may have. Registering does not commit you to attending.
More information can be found on the 4N Website