Description
4N Newcastle - Business Networking
Looking for new business and contacts? Come along and check out 4Networking Newcastle Breakfast!
We're a friendly networking group that meets every other Thursday at the Holiday Inn, Jesmond.

4N is the UK's only joined-up business network. Our members can attend ANY of our 250+ buzzing groups across the UK - a choice of 5,000+ meetings each year. Go to 4N meetings whenever and wherever you like! Then network online with the 26,000+ members of our Facebook business group.
Our proven 2-hour meeting format includes three guaranteed 10 min 1-2-1 conversations with people you choose - this unlocks so many great opportunities! Compared with other networks, 4N occupies the perfect centre-ground of networking.
At 4N, business happens between people when they WANT to, not just because they are part of the networking group. Relationships develop based on trust, merit, respect and friendship. If this sounds like somewhere you'll feel at home, then join us and try one of our meetings!
Relaxed, fun & friendly meetings
Our meetings are consistent and structured enough to be highly productive, but with NO unnecessary rules and regulations. It's 50% business, 50% social... and it works!
Network where YOU want to
You're not tied to just one group, seeing the same faces every time. From Edinburgh to Hastings, from Glasgow to Plymouth, network ANYWHERE across the UK!
Demonstrate your expertise
At every meeting and online, our '4Sight slots' enable you to develop your skills, improve your business knowledge and build your confidence as a speaker.
Our meeting runs from 8am to 10am. Join us for a delicious breakfast and use the opportunity to get the word out about your business. Meetings are held every fortnight so if you can't make it to this one there are plenty more to choose from.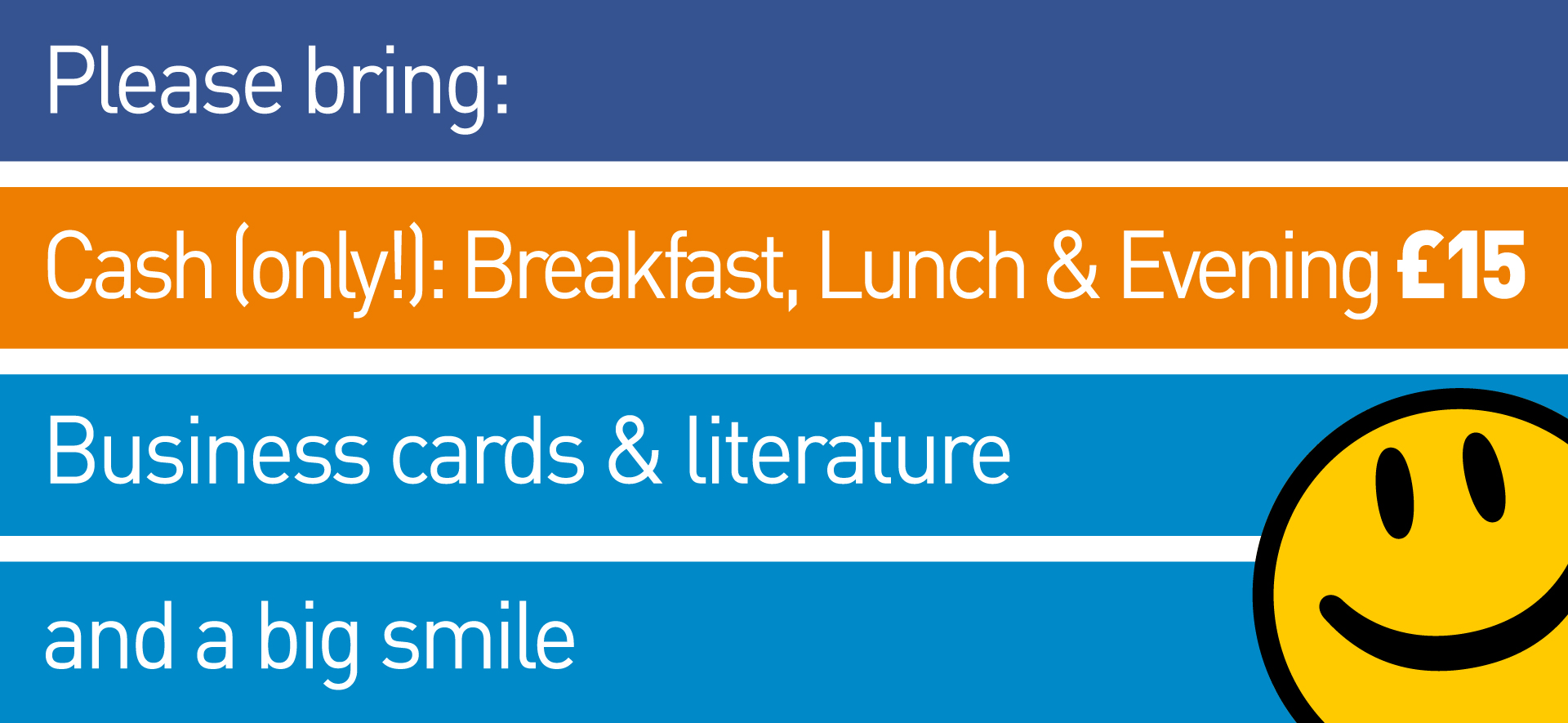 Please note that the event costs £15 (including VAT) to attend. This is payable in cash on arrival.
Register your details for a ticket to show your interest. Our team will be in touch to book you on to the event and to answer any questions you may have. Registering does not commit you to attending.
More information can be found on the 4Networking Website