Description
4Networking is a national business networking organisation with more than 5000 meetings taking place in the UK every year. Members can network locally, regionally and even nationally - as a 'passport' member you are not tied to one specific group.
There is also a very popular online forum where you can find (and offer) advice and business information, with over 50,000 other UK members.
4Networking meetings are relaxed, fun and friendly - great for building long-lasting business relationships. The Ross on Wye meetings take place fortnightly and run from 8am to 10pm.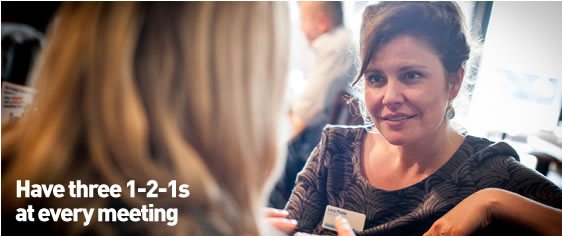 At each meeting you are guaranteed to get three ten minute 1-2-1 meetings: these are an integral part of the 2 hour meeting. So you can establish if there are areas of common interest there and then, rather than depend on good intentions to fix a follow-up 1-2-1 sometime in the future.
Visitors are always welcome, so why not give 4N a try? There will be a choice of Full English or Continental, catering for vegetarians and non-vegetarians (other dietry requirements can be accommodated), plus plenty of tea & coffee.
Booking is free - there is a cash fee of £15 for attendance to cover both meal and venue costs (paid on arrival).