4th 2017 York Pubmeet - MODERN VOICES IN FANTASY FICTION - Meet the Authors...

Saturday, 14 October 2017 from 16:30 to 19:30 (BST)
Event Details
Hello again!
Yes, we have another crackin' York Pubmeet event coming up this month, on Saturday 14th October 2017 in fact, with fantasy authors Anna-Smith Spark and R J Barker reading from their own work and taking questions on all things related to fantasy writing...
If you want any of their books signing, please feel free to bring them along, too!
We're also returning to The Falcon Tap, inside the reassuring solidity of The Bunker!
To find it: turn right out of York station, and left at the traffic light junction at the top of the road, and then walk up Micklegate. The Falcon Tap is on the left and The Bunker is at the back of the pub!  The Falcon Tap is also probably one of York's best kept secrets, so you should check it out anyway 'cos the staff are just awesome!
The Falcon Tap: http://thefalcontap.co.uk

ABOUT OUR GUEST AUTHORS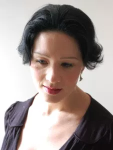 Anna-Smith Spark is the author of The Court of Broken Knives, the highly acclaimed first book in the epic Empire of Dust series. You can read about this stunning series here: The Court of Broken Knives
You can find out more about Anna-Smith Spark HERE.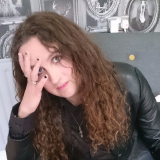 R J Barker's Age of Assassins is the first book in Barker's The Wounded Kingdom Trilogy and has received great reviews already: Age of Assassins on Goodreads
You can read an interview with author R J Barker HERE.
THIS EVENT IS FREE TO ATTEND BUT PLEASE DO BOOK A TICKET
As always, this event is FREE TO ATTEND - just turn up!  Preferably before 5pm though!
Do join us if you can, and if you haven't been before, I assure you we are always (a) very welcoming, (b) very approachable, and (c) very pleased to see you!
I'm confident that once again it'll be another great evening, full to bursting with inspiration, but we do need your support and attendance, so please plan ahead and take the time to book a FREE ticket - this helps make organising things in advance that little bit easier at our end.
For further info, updates and/or queries, please follow us on Twitter:
@YorkPubmeet
@mangozoid (organiser)
@BSFA

@BritFantasySoc
When & Where

The Falcon Tap
The Falcon Tap
94 Micklegate
YO1 6JX York
United Kingdom


Saturday, 14 October 2017 from 16:30 to 19:30 (BST)
Add to my calendar
Organiser
A new type of evening/pubmeet event that focuses mainly on books/reading. Author readings tend to be quite short (15-20mins) followed by a Q&A and there are of course, plenty of beverages available too (not included!)
In line with the high standards set by previous Northern Pubmeet events, we ensure everybody gets an opportunity to introduce themselves, it doesn't matter if you're a bookseller, blogger, editor, agent, published author, fledgling author, passionate reader, or veteran reviewer. Everyone is welcome and no one is more important than anyone else. United by a love of the fantastic, the weird, the speculative, the horrific, and the spooky, everyone gets to say 'Hi' and feel part of the group, 'cos that's the way we like it... ;-)

Established in 1971, the British Fantasy Society (BFS) has been a focal point for fans, writers, publishers, artists and everyone and anyone with a love of fantasy or horror in all its forms. Members are part of a society that is run by enthusiasts for enthusiasts, and includes an exclusive BFS Journal 2-3 times a year, a number of special publications and anthologies, and free entry to the annual BFS Short Story competition, as well as access to specialist writing workshops. www.britishfantasysociety.org

The British Science Fiction Association (BSFA) has been established and run by an unofficial national body of readers, authors, booksellers and publishers since 1958 -- many famous authors, critics and editors have been (and still are) members of the BSFA. Committed to putting fans in touch with like-minded people across the country and encouraging new writers of speculative fiction in all its forms, membership includes regular copies of Vector and FOCUS magazines (the latter aimed at writers of all levels) as well as access to 'Orbiters': a variety of online clustered writing groups regularly exchanging work and critiques thereof. www.bsfa.co.uk

"I love being a part of the BSFA - I've always been a devourer of books and being part of this association has enabled me to explore some great science fiction classics - and classics of the future that I might otherwise have not heard about. I've met some lovely people with an enthusiasm for the genre, made firm friends, and got to meet some of my favourite writers, too! As a writer, I also have to say that FOCUS is the best magazine for writers I've ever come across - and as a member I get that for free. Who wouldn't want to be a part of this?"