Description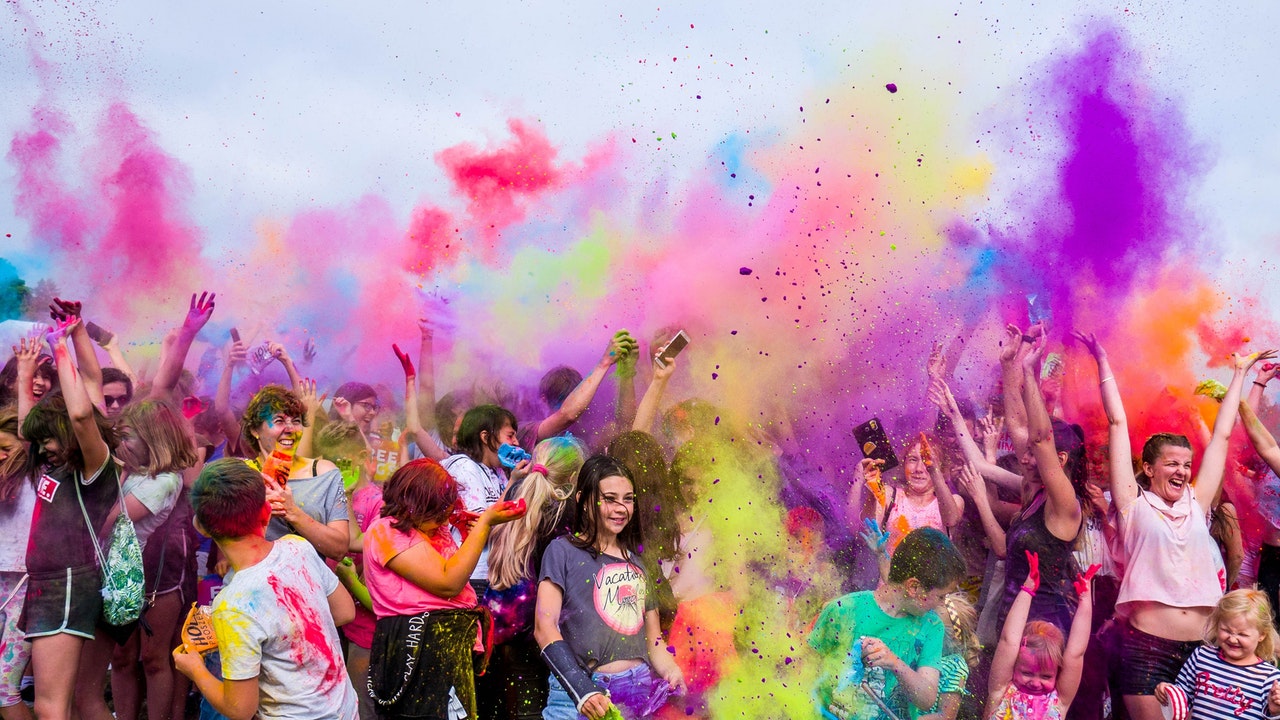 About the run
The course: Participants make their way around a 5km course, while being showered with brightly coloured powder by foodbank volunteers.
Who can take part: It's an event for all the family, with an emphasis on fun over athletic prowess. So if running isn't your thing, it's fine to walk! (But if you like a challenge, the event record is 26 minutes.)
Extras: Every registered participant gets a commemorative medal. We'll even throw in a pair of sunglasses, and an official Colour Run t-shirt*. (Please send your name and t-shirt size to info@lutonfoodbank.org.uk as soon as you've registered.)
Spectators welcome: Come along and cheer for the runners. You can even buy packets of colour to throw!
How to enter
Register here on our Eventbrite page. The registration amount enables us to provide a food parcel for one person for a 3 days.
Team entry couldn't be simpler: Just make the appropriate number of runner registrations and drop us a line to let us know your team name.
Trophies
Overall Winner

Fastest under 15 yrs

Largest team

Runner with highest sponsorship

Fastest teacher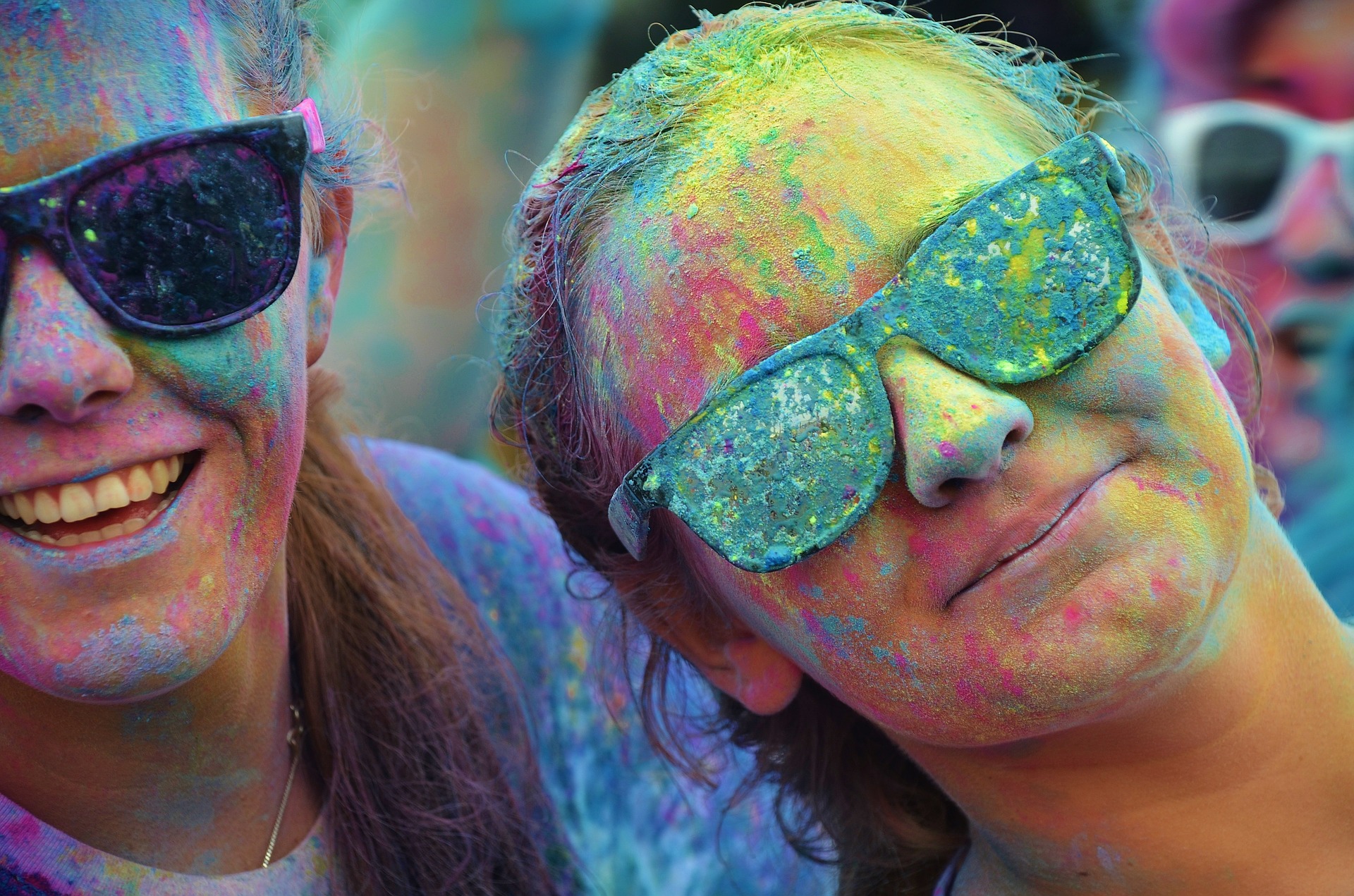 Get sponsored! (OPTIONAL)
If you can, try to get sponsors so that we can get food parcels to even more people.
You could ask friends, family, and colleagues to sponsor you. If you work for a medium- or large-sized company, you might be surprised at how willing they can often be to make a generous corporate donation. Either way, it's important to set yourself a goal and start finding sponsors right away, because you won't want to miss your target.
Rewards

If you manage to raise £100 (Silver-level sponsorship) you will enable us to provide six people with food for three days. In return, you'll get a silver Colour Run t-shirt along with your runner's medal and sunglasses.

If you can raise £1,000 (Gold-level sponsorship) you will enable us to provide sixty people with food for three days. As well as your runner's medal and sunglasses you'll get a gold t-shirt-personalised with your name.

You'll need to verify your total with us in advance of the event to allow for printing time.
There are two ways to raise money:
Online. You can set up a VirginMoneyGiving account and send a link to friends, family and other contacts so they can easily sponsor you online. No need to worry about collecting the money from people, and we receive the money you raise directly. For tips on setting this up, see our website.

Sponsor form. Download and print the sponsorship form. Get your sponsors to enter their details and the amount they want to give. Once the money is collected, please bring it to Luton Foodbank, or send a cheque made out to "Luton Foodbank Ltd", to PO Box 1379, Luton LU1 9PS. Please send sponsorship money to arrive by 10th March 2020.
Whichever method you choose, please encourage your sponsors to tick the Gift Aid box, as this adds 25% to their donation at no extra cost to them. If you're using the form, please make sure you include it with your cheque so we are able to claim the Gift Aid.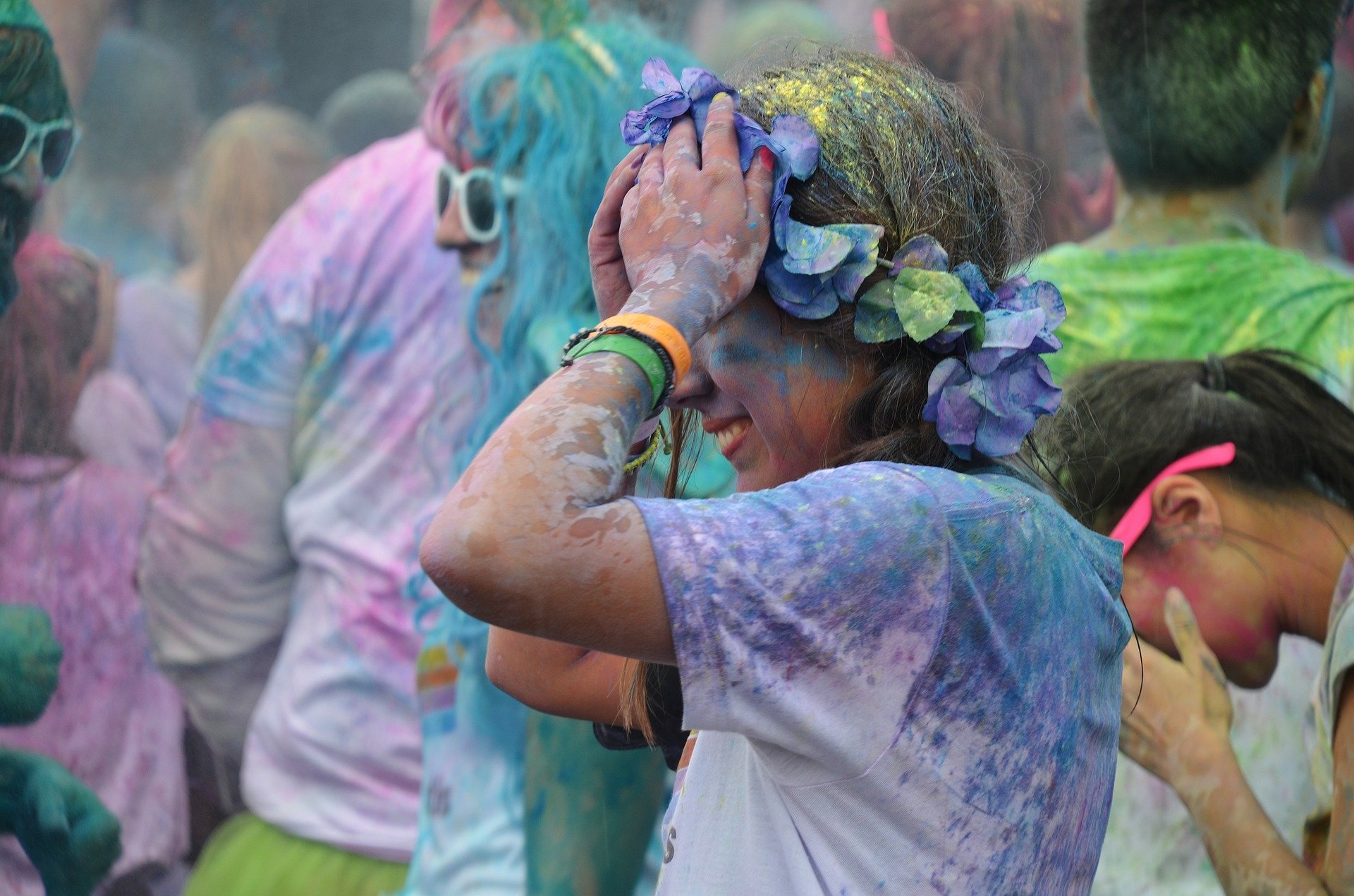 Preparation
We recommend you get advice on how to train for your run. If you are not used to running it's really important that you start gently, and work your way up. Try the free NHS Couch to 5K programme, which has accompanying apps for Android and iPhone. The event is open to all, but if you're not used to this kind of activity, you should consult your doctor first.
You can get great practice by joining Luton Wardown Parkrun (5K) or Luton Wardown Junior Parkrun (2K) which are free-to-join regular Saturday morning events run by volunteers. Optionally, you can sign up on their website before going along, so you can be issued with a barcode which they use to time your run. Our Colour Run course is closely based on the Parkrun circuit, so you'll be able to get a really good idea of how your training is going.
Terms and conditions
All money for silver and gold sponsorship packages must be shown on VirginMoneyGiving or paid in advance so that we can order the appropriate registration pack. This is especially important if you achieve Silver- or Gold-level sponsorship, because of t-shirt printing times.
By registering for this event, you are certifying you are medically fit to take part and that the organisers will in no way be held responsible for injury or illness during or as a result of the event.
* We are unable to guarantee availability of your correct t-shirt size if you register after the order deadline of midday 10 March 2020.
Event sponsored by ELECTROLUX and ESQUIRE ESTATE AGENTS