4th Cambridge Information and Intellectual Property Meeting
Description
The theme of this year's meeting is 'IP and information ecosystems'. We will be focusing on competitive intelligence (CI) for IP portfolio management , using IP information to obtain your own competitive intelligence, company structures and ownership of IP, Artificial Intelligence (AI) , information archiving, and patent examination.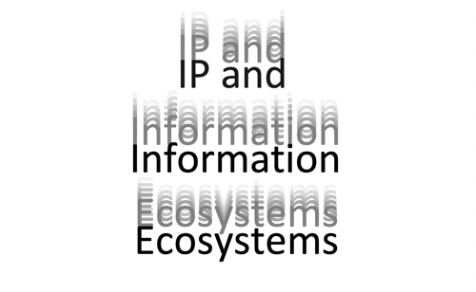 Morning Workshops
(Optional) from 09.00 for CIIPM Meeting attendees only.

9am - 10.30

1). Academy by Patsnap - How should organisations approach IP training and education?
2). Gridlogics - PatSeer – Leveraging intelligence at each step of your patent research.

11am - 12.00
3). Minesoft - Tools for advanced patent searching and project-based collaboration.

4). PatentSight - Your individual Patent Asset Index analyses as a potential driver of technological progress.

Lunch from 1pm / Exhibition
Main Programme - 2pm

Introduction and Welcome
Collaborations on product development for medical devices and the role of IP.
Chris Hurlstone, Director of Engineering, Team Consulting Ltd
Managing IP: collaborations, dissemination and manufacturing – an SME perspective.
Dr Martin Goodchild, Principle Scientist, Delta-T Devices Ltd.
Patent Searching at the IPO and the role of the Patent Examiner.
Bryce D'Souza – Patent Examiner and Patent Search Tools Information Expert at IPO.
Trademarks for Competitive Intelligence.
Susan Bates, Senior Patent Analyst, Shell International Limited
The role of IP valuation in Financing and the need for Web-based Tools.
Dr Ian Goodyer, Technology Transfer Specialist, Inngot
The SciBite approach to "Semantic Information Enrichment"
Dr Lee Harland, Founder & Chief Scientific Officer, SciBite Limited
AI patent strategy as a driver of technological progress in 2019
Staffan Westman , Director Business Development Northern Europe, PatentSight

(Order of talks TBC )
Drinks & Canapes / Exhibition
Exhibitors.
Academy by Patsnap
CAS
Gridlogics
Minesoft
PatentSight
UK IPO
Poster Competition.
To find more about CIIPM click Here
---