Description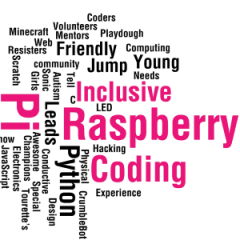 4th South London Raspberry Jam in partnership with Phoenix Community Housing
---
Details:
If you have children between the ages of 5 -15 years old, come and join us for an afternoon of coding and digital making. At the beginning of the event, each participant will be given a microbit, which is a simple computer, and encouraged to explore, create, code and generally have a good time. No previous experience is required - join our workshops for an introduction to the microbit, learn how to code neo-pixels (flashy lights)and even create amazing Wearables accessories. You can also learn to use the microbit to control robots and find out about Kano's latest gadgets. Special guest 'David Whale' will launch a new Microbit Minecraft Hack with our own 11 year old Femi.
Tea, coffee and refreshments are generously provided by Phoenix Community Housing who warmly welcome local tenants and anyone with a curiosity about coding to join us at the Green Man.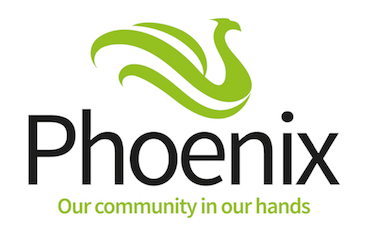 * Please note there will be filming at this event for Social Media on behalf of ARM and the Microbit Foundation. Booking tickets for this free event signifies your consent for you and children being filmed for Social Media and Marketing purposes.
---
Schedule:
1.00pm: Register, welcome allocation of individual Microbits
1.15pm: Session 1 (1hr)
2.15pm: Break - refreshments (25 mins)
2.35pm: Session 2 (1hr)
3.35pm: Show & Tell and free time to explore amazing projects on show.
4.15pm: Thank you & close of event
Workshops:
Special Minecraft Hack with the Microbit - featuring Femi & special guest 'David Whale'

Microbit Robot Challenge

Neo Pixels and the Microbit

Introduction to the Microbit

New Kano Pixel workshop
Drop In Sessions & Stalls:
Build your own Wearables accessories in the Chill out Zone

Make a game controller from a piece of fruit with the Makey Makey and a microbit

Soccer Robot challenge

Mega Simon Game - memory game challenge (highest score receives a prize)

Amazing Microbit projects – 'Show and Tell' stalls

Experimental Augmented Drawing - work on our collective artpiece using virtual images

Buy some Raspberry Pi and Microbit accessories
As an inclusive event we actively promote diversity and equality. If you have any additional support needs, please contact us through the Evenbrite email.
[This is a family event - parents and carers must be responsible for their children at all time during the event.]
Sponsored by the Micro:bit Foundation