Sales Have Ended
Ticket sales have ended
Thank you for your booking. Access to this course will be emailed to you within 24 Hours. Regards Acumen Envision
Sales Have Ended
Ticket sales have ended
Thank you for your booking. Access to this course will be emailed to you within 24 Hours. Regards Acumen Envision
5 Courses, Over 50 Hours of Virtual Live Instructor Led Training, Self-Paced Study, 11 projects covering Ethereum, Hyperledger, Multichain
About this event
Distance Learning Blockchain Developer MasterClass Program
Includes: 5 Courses, Over 50 Hours of Virtual Live Instructor Led Training, Self-Paced Study, 11 projects covering Ethereum, Hyperledger, Multichain, and Bitcoin, 40+ hands-on exercises with integrated labs, 20 demos included, Assessment & Certification
Duration: 6-8 Weeks (Based on part time study)
Global Access: Virtual Live Classroom Courses available in multiple time zones weekday & weekend
Instant Access Enrolment
Overview
This Blockchain course provides coverage of Bitcoin, Hyperledger, Ethereum, and Multichain blockchain platforms. In this course, you will utilize tools like Ganache, Truffle, Meta Mask, and Geth to build Blockchain applications, learn how to set up a private blockchain network using Hyperledger Composer, and deploy smart contracts on Ethereum.
What you will Learn
At the end of this Masters Program, you will be equipped with the following skillset:
Describe blockchain technology and its key concepts
Explain Bitcoin transaction processes
Work with Ethereum deployment tools
Deploy a private Ethereum blockchain
Work with Hyperledger projects
Deploy a business network using Hyperledger Composer
Develop and deploy smart contracts on Ethereum test network
Develop a private blockchain using Multichain
Describe the future prospects and real-world use cases of blockchain
How it Works
Once you enrol for the course you will receive a link giving you access the Learning Management Systems.
You will then be able to review each module in the leaning path and start to plan your study time and book your Live Class room session.
All of the project based session have virtual lab access setup will all software and tools pre installed.
Help is available 24/7 should you require any assistance.
How you Gain the Certification
Certification Details and Criteria:
Online Classroom:
Attend one complete batch
Submit at least one completed project
Successful evaluation in any one of the course end assessments with a minimum score of at least 60 percent
Online Self Learning:
Complete 85 percent of the course
Submit at least one completed project
Successful evaluation in any one of the course end assessments with a minimum score of 60 percent
You are in Control of your Schedule and Courses
Plan you time and book onto the Live Instructor Led courses when you are ready via your Learning Management Systems Login.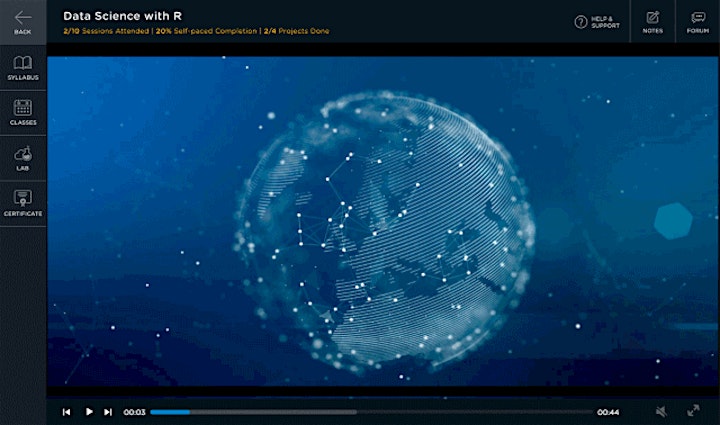 Structured Learning Path
All live Courses, Self Study and Projects are Planned in Sequence to ensure you are taking the course in the correct order and building up your skillset.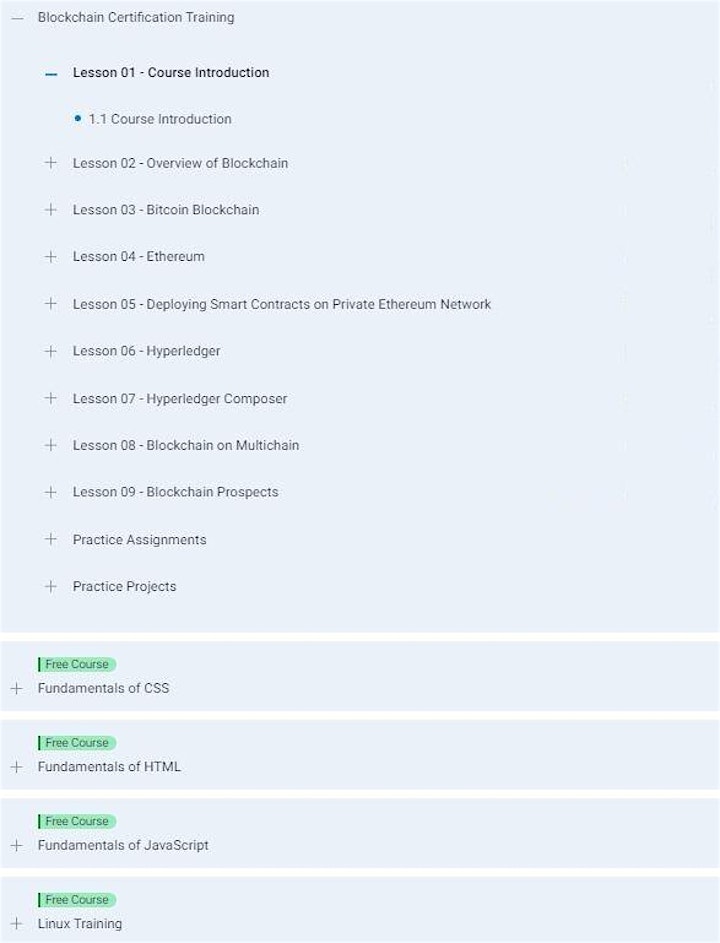 Organiser of 5 Course Live Instructor LedBlockchain Developer MasterClass
Why Attend an Acumen Envision Course?
Super Creative
We don't believe in traditional & acceptable We do believe in Creative, Engaging & Sticky. People are not the same, the way they learn is not the same so a program has to engage all mindsets. We use a complex mix of engaging tools combined first class classroom delivery, and continuous measurement to ensure we produce true mindset and behavioural change.
Skilled Instructors
Without our highly skilled training team all of the pre-course consultancy and technology would just not work. The wealth of experience and real world scenarios that they bring to each classroom module enhances the discussion, engagement and overall delivery.