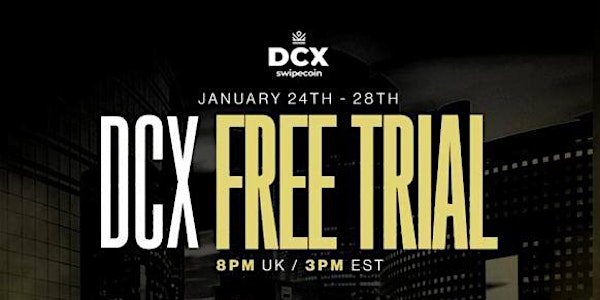 5 day CRYPTO webinar- FREE event hosted by experts for your Crypto journey
Join our event to learn from leading experts how you can leverage a global platform to profit from EVERYTHING in CRYPTOCURRENCY
About this event
Join us on this webinar as follows:
7am AEDT from 25/01/2022 to 29/01/2022
8pm GMT | 3pm EST from 24/01/2022 to 28/01/2022
Direct link to the Zoom session will be provided upon registration.
Our panel of experts in the Crypto arena will walk you through a demonstration of how you can leverage a global platform to support you in your Crypto journey by pursuing multiple avenues of generating an income from all of the following topics.
+ We will cover these topics:
Day 1 - The future of Bitcoin & Crypto
Day 2 - Earning with Alts, Staking, Nodes, Loans & Farming
Day 3 - NFTs & Metaverse
Day 4 - Leverage trading
Day 5 - Crypto Roadmap
+ Connect with us to learn more >>> LIKE | SUBSCRIBE <<<
https://www.facebook.com/TheWealthCreationWheel
https://www.instagram.com/theWealthCreationWheel
#forex #invest #mindset #entrepreneur #crypto #cryptocurrency #ecommerce #shopify #dropshipping #passiveincome #bitcoin #digital #online #mentorship #defi #metaverse #nft #altfi
DISCLAIMER: We are not a licensed financial investment firm nor do we invest your money. We are sharing an educational platform that provides digital and online interactive training content for analyzing, learning & discussing general and generic information on Forex, Cryptocurrency & eCommerce.