Description

Time to choose excellent tuition without breaking the bank
Success in exams is offering an effective, intensive and personalised course that covers GCSE, year 11 Biology, Chemistry and Physics topics for AQA, OCR and Edexcel. Our 5 day Easter revision course is the perfect preparation for your end of year exams. Our trained teachers will guide the learning and will provide exam walkthroughs and core teaching on demand. Using traditional teaching methods many organisations typically see 2 - 3 levels of progress; however, using our online learning resources and our core teaching methods most of our students have made 3 - 4 levels of progress e.g. going from a level 4 - 8.
We take a blended learning approach, used by the top performing schools worldwide. Blended learning means that students access hundreds of current exam questions, use online and offline lessons and get personal face-to-face tuition. We do a pre-test mock exam and a post session mock exam (included free but normally worth £100) for any paying student of our courses. We have been using this approach with our partner organisations: Tottenham Football Club, Work Skills Learning, Cats College with great outcomes for our students. With our courses you get access to £300 worth of online learning content (including hundreds of exam questions), £500 worth of face to face tuition and a study skills guide worth £100 all for less than £20 per hour of tuition.
See one of our lessons by clicking here.
Looking for a paper 1 course click here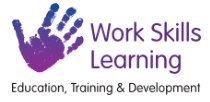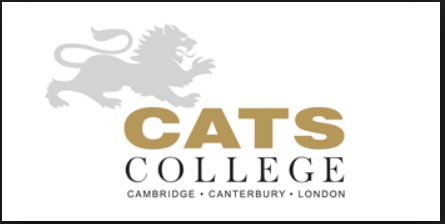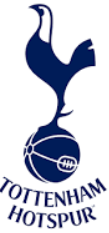 What will we will cover?
Highly tailored course focussing on year 11 Physics for GCSE 9-1 not including the Physics only topics.
Highly tailored course focussing on year 11 Chemistry for GCSE 9-1 not including the Chemistry only topics.
Highly tailored course focussing on year 11 Biology for GCSE 9-1 not including the Biology only topics.
Please contact us if you want to include Maths into your course and we will accommodate this into the price.
If you want paper 1 as well click here
What are the timings for the courses?
Courses start at 9.00 each day and until 16.00 with 40 min for lunch and two 10 minute breaks. If there is a high demand we will run afternoon sessions from 12.00 till 19.00.
Each course will use a huge variety of the most up-to-date technologically advanced teaching tools to make the experience as tailored as possible to your needs. See the style of lesson that we offer as part of our course.
We have a large number of highly trained, current, teachers to deliver our courses who are current examiners, teachers and coaches.
Why you won't regret choosing us to support your learning…
The whole course lasts 31 hours. You will spend about 10 hours on each subject and about 1 hour on study skills and coaching. Each course also entitles you to free access to our unique world class online learning platform, so any sessions can be recapped closer to the exams. This online learning system will allow students to access exam materials, lessons, and quizzes to help them to prepare for the exams. This course also includes a free study skills guide written by Indira Ghatak. This offer effectivly means that you get WORLD CLASS teaching with experienced teachers for less than £20/h.
How can I contact you if I have questions?
Many people discuss their requirements before booking so why not give us a call on 02082926478, text us on 07710827083.
Alternatively email us on indira@successinexams.co.uk
For general details about us visit successinexams.co.uk
FAQs
What if I don't need help with 3 subjects?
If you only want to do 2 or even 1 subject, then the course fees can be modified. Please contact our team if you don't want support with all three subjects. If you want maths, then contact us using the details above.
What are my transport/parking options for getting to and from the event?
The closest tube is Highgate tube which is on the Northern Line. The school is 5 minutes walk down the hill towards Crouch End.
The number 43 bus will drop you off at Highgate tube travelling from archway. If travelling from Finsbury park take the W7 towards Muswell Hill then take the W5 from Crouch End Broadway towards Archway.
What can I bring into the event?
We would suggest brining note books pens pencils and calculators. If students have laptops or tablets their experience will be greatly enhanced. Students are advised to bring water and snacks as we cannot guarentee that refreshments will be available. There are eating places less than 15 minutes walk away for students to eat lunch.
What's the refund policy?
In the unlikely event that our course doesn't meet your needs (this hasn't happened so far), we offer 100% refund if students are not happy with the course after the first day. Students should converse with the tutor or contact the admin team at their earliest convenience if something isn't right. We will also ask students to complete a survey at the end of the course to ensure that we constantly improve what we have to offer. We don't offer full refunds if you choose to cancel before the session has started or if you turn up late. Both of these disrupt other classes and we cannot support these actions.