Mark Wilkinson presents 5 Days To Remix Your Life from 8pm - 9pm each day. There's no better time to take control of your life!
About this event
Mark Wilkinson presents his FREE course; 5 Days To Remix Your Life. Held each day from 8pm – 9pm BST from Monday 18th – Friday 22nd October 2021, Mark shares the strategies from his debut book Life Remixed (endorsed by Bob Proctor and Marci Shimoff – stars of The Secret). There's no better time to take control and remix your life!
Whether this is your first time, or you're joining us again, Mark shares his strategies on purpose, goals, health, money, faith, happiness, love and relationships with all the enthusiasm and positivity you need to create your best life!
It's never too late to remix your life! Mark did it himself and can show you how!
DAY 1: Got To Give It Up & I Want To Thank You
DAY 2: Who Are You? & Your Sense of Purpose
DAY 3: A New Kind of Medicine & The Love of Money
DAY 4: Faith in Yourself & Happiness
DAY 5: Love, Relationships & Celebrations
For more information and for FREE recourses and downloads visit: www.markwilkinsonofficial.com.
See what our previous participants have said:
"Thank you Mark. You opened my mind and you left me with a lot of notes...so THANK YOU!"
"Definitely motivated! Thank you!"
"I love your positivity, very energising and motivating … thanks for the Life Remixed course."
"Fantastic week, thank you Mark!"
"Thanks for all the guidance and help!"
"Thank you! Really enjoyed it."
"Thanks for this week Mark. I told my boy Mark is a wizard who is making mum and dad happy!"
"Thanks for a brilliant week!"
"Thanks Mark! I'm working my way through Life Remixed, the book. These 5 days have been excellent!"
"My husband met you and you have made him believe he can achieve great things! Thanks Mark!"
"I will forever remember that day we talked, and afterwards I had made my decision to quit my job, the very next day the phone rang and a chain of events changed my life.....coincidence?"
"This has been a great session Mark. I've really enjoyed the entire week."
"Started my Positive Jar after being inspired by you!"
Change starts with you! Take action and register NOW!
Registration closes at 4pm on Day 1.
DISCLAIMER: 5 Days To Remix Your Life is FREE to join via Zoom. At the end of the event, attendees will be offered the chance to continue their study of the information and work more closely with Mark Wilkinson and his team on developing themselves. This is completely optional. Each event lasts just under 60 minutes and if you don't wish to partake in the offer, you can leave without any further commitments. Mark Wilkinson will hold nothing back and you can take what you learn from the sessions and implement them in your own way.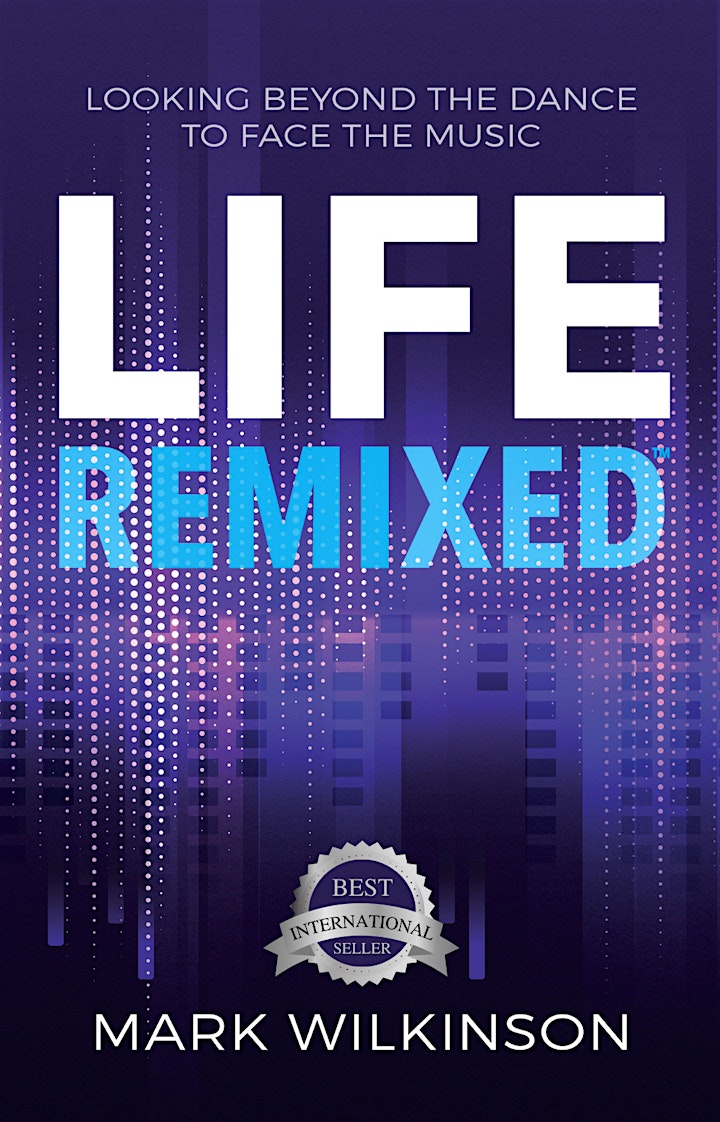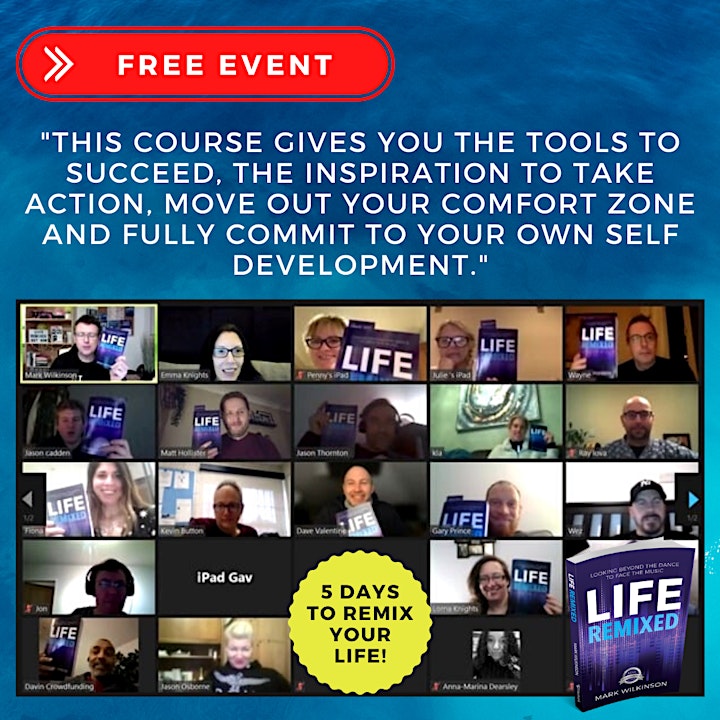 Organiser of 5 Days To Remix Your Life - FREE Self Development Course