Sales Have Ended
Registrations are closed
The sale of this ticket has ended, please refer to our other up and coming events or contact us at office@thementoringlab.co.uk.
5 months Free Career Mentoring for Young People
About this event
Helping young people realise their potential
The Online Career Mentoring Festival is a celebration of professional careers that young people from marginalised backgrounds should know about and feel confident in entering.
Please note this event is free to young people that live in London.
If you do not live in London please contact us to find out what projects or services we have for young people living outside London.
What's taking place
Our online career mentoring fest gives young people a chance to take part in;
Online Career Speed Mentoring Event
Mini online projects delivered by industry experts
Receiving up-to-date careers guidance and real-life career stories
Five months post-event career mentoring
Access to career development tools
Project-based AQA Unit Awards and Certificates
Helping improve diversity in the workforce
Working with the subsection of our society who are often left without quality career guidance, the aim of the festival is to inspire young people who 'should' be seen as assets by our British industries. Industries are missing out on the amazing grit, resourcefulness and problem-solving abilities of our youth and young people think 'those jobs or careers' are not for them.
Many of the young people mentioned are from black and marginalised backgrounds, with diagnosed or undiagnosed learning needs, who deserve to experience their learning and communication style as a gift and not a hindrance when entering careers across British industries.
Supporting Companies
We can confirm the companies and professionals supporting this year's online career mentoring festival are:
View highlights from last years online career mentoring sessions
Each year we work with profressionals share career journey stories and experiences with young people. Our aim is to inspire young people to be strategic in their career planning and to never give up.
A safe space to reflect and plan
Young people are offered a safe space to reflect on their current situation, their skills, explore opportunities available to them and areas for development.
In 1:1 or small group career mentoring sessions, young people will design a career pathway that suits their values and ambitions. They will learn how to plan strategically and take lots of SMART action now.
At the end of the mentoring relationship, young people will be more confident, have a fantastic CV, cover letter, and industry knowledge to help them launch and accelerate their careers.
Career Mentoring is framed and supported by our Mentoring Tool Kit.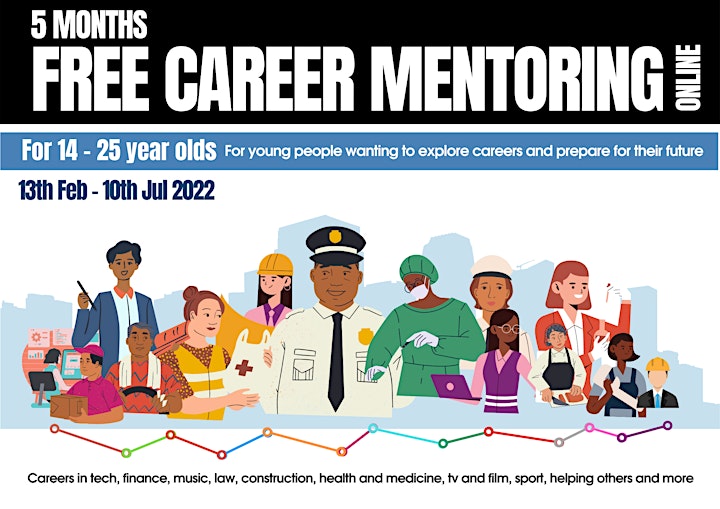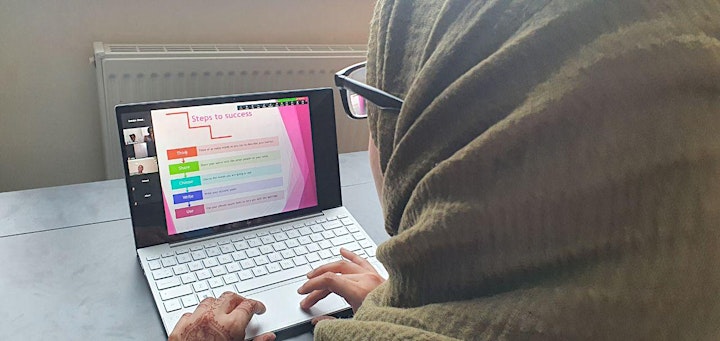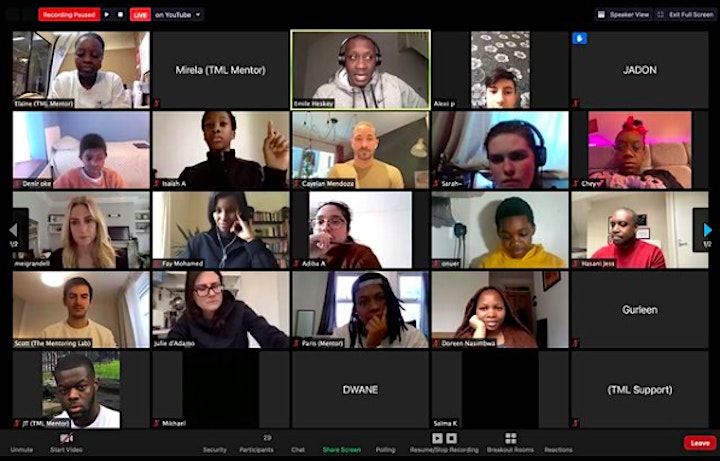 Gaining Access
Please take note of the below:
In alignment with our safeguarding policy and procedures
We will call you before the session begins to verify your registration.
You will also be asked to confirm your registration at our reception.
You may be refused access if we can not verify you meet our criteria for participation