A FREE 45-minute session to help give your decluttering & organising efforts a boost!
About this event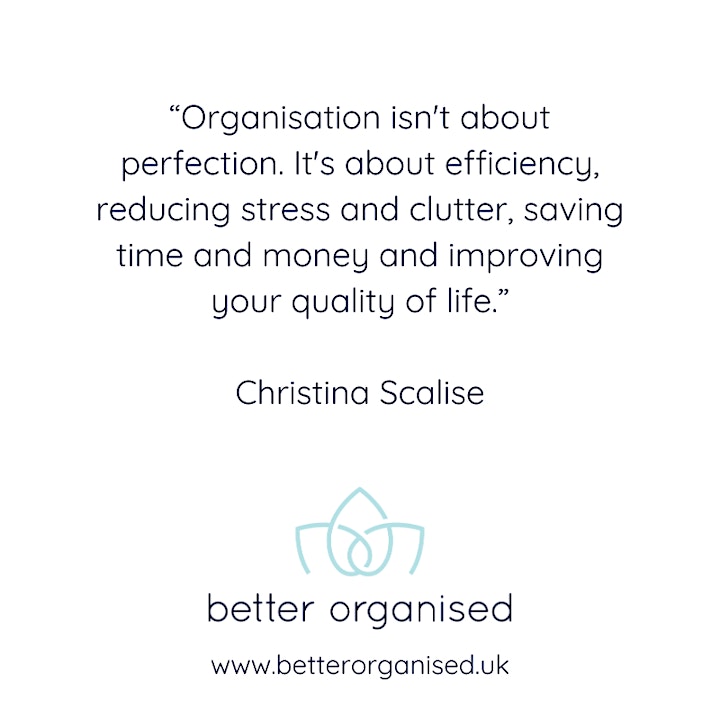 Does the thought of decluttering and organising your home leave you feeling overwhelmed?
Are you feeling stuck and don't know where to start?
Perhaps you're low on time, motivation and energy but want to reclaim precious space.
Please join me for this interactive session where I'll guide you through 5 key principles for a better organised home. I'll share some of my favourite tips and techniques for clearing clutter, creating space and using storage solutions that don't cost the earth so you can replace chaos with clarity!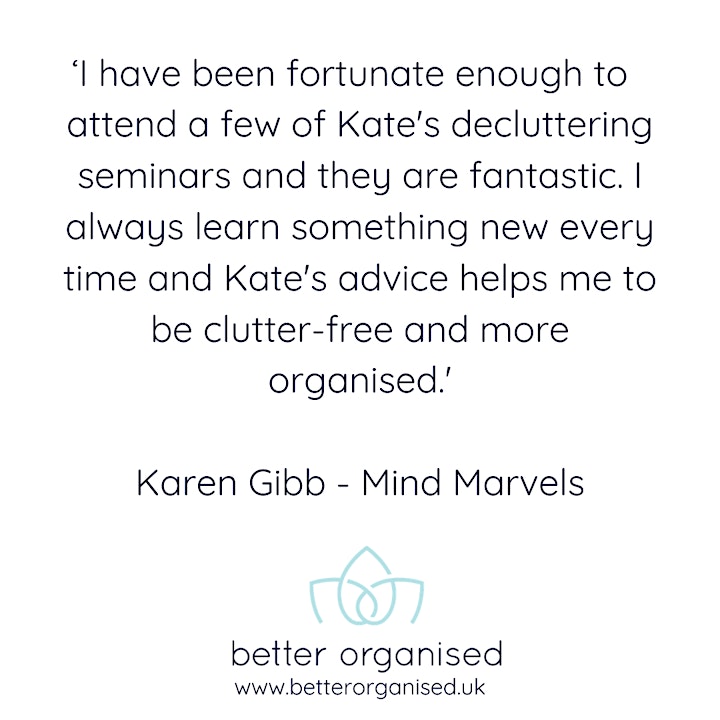 Organiser of 5 Simple Steps to a Better Organised Home
I'm Kate Galbally, a productivity coach & professional organiser and the founder of Better Organised.
I can help you to manage your time, organise your space and replace chaos with clarity!
I am a proud member of the Association of Professional Declutterers & Organisers (APDO) and work with clients in the UK and beyond. 
I'd love to work with you to help you make the most of your precious time and space so that you're free to focus on the things that really matter to you.
Please get in touch now by private message, email kate@betterorganised.uk or call 0787 66 44 133 for an initial chat about how I can support you to become the best organised you yet.